Until Monday, Mark Voorhest of Anniston was tantalizingly close to eligibility for a coronavirus vaccine.
At 64, he was, until this week, a year too young to qualify for a shot. A subcontractor for Regional Medical Center, he wasn't deep enough into the health care field to qualify. That changed Monday.
"I've been trying to get the vaccine for a while," said Voorhest, who sat in his truck at Oxford's paramedic station on Hamric Drive Monday filling out paperwork for a vaccine. 
Voorhest was among dozens of people who showed up Monday for Oxford's new drive-thru vaccine clinic. Monday also marked the first time Alabama medical organizations widely offered shots to people 55 and up, transportation and restaurant workers, media people and most lawyers, among other professions. 
The state has been slowly expanding eligibility. The first shots were available only to people 75 and up, medical workers and first responders. Later the age cutoff dropped to 65, and teachers and food production workers were added. Monday's change opens the potential for vaccination to hundreds of thousands of additional people. 
The state has seen criticism for what some call a slow rollout, but the prioritized approach to vaccination seems to be working. The daily number of deaths from the virus has dwindled in recent weeks. Hospitalizations from the virus are down to where they were last April and the state was under lockdown.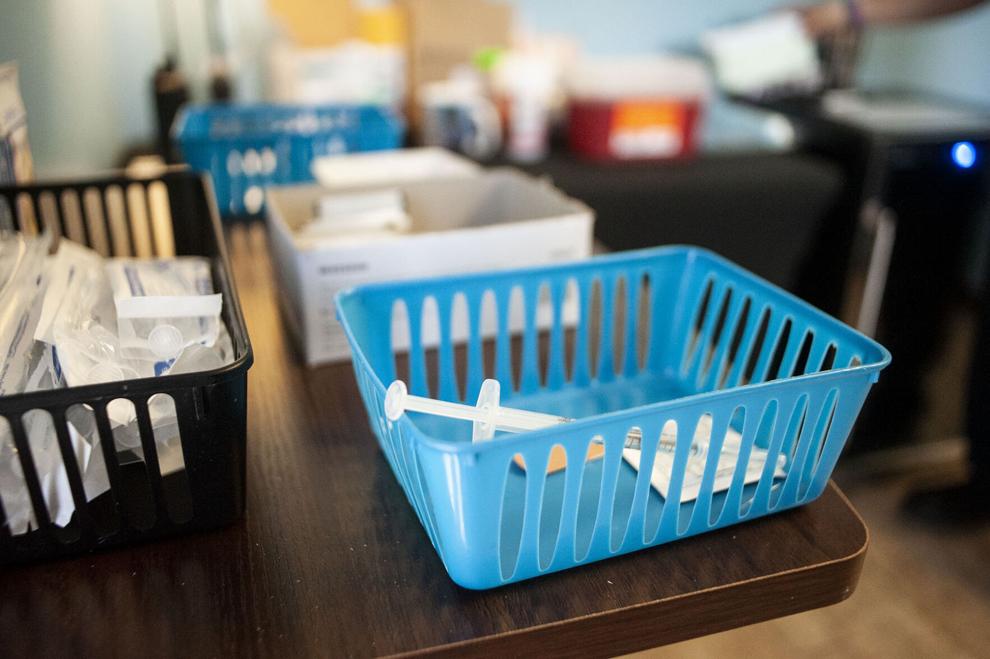 Not all of the highest-risk groups are fully vaccinated, but the oldest Alabamians are now more likely to be immune than not. More than four in 10 Alabamians between 65 and 74 have been vaccinated, according to Alabama Department of Public Health numbers, and 59 percent of people 75 and up have had their shots.
There's also a growing number of venues for people seeking vaccines. A medical nonprofit will host a vaccine clinic in Hobson City Tuesday. National Guard units are offering shot clinics in 24 counties in Alabama's Black Belt, according to announcements from the Alabama Department of Public Health. 
Despite the growing list of venues to get the shot, it's not clear that the number of available doses is growing. ADPH numbers suggest the state administered 20,000 to 30,000 doses per workday last week, more or less the state's average during the rest of March.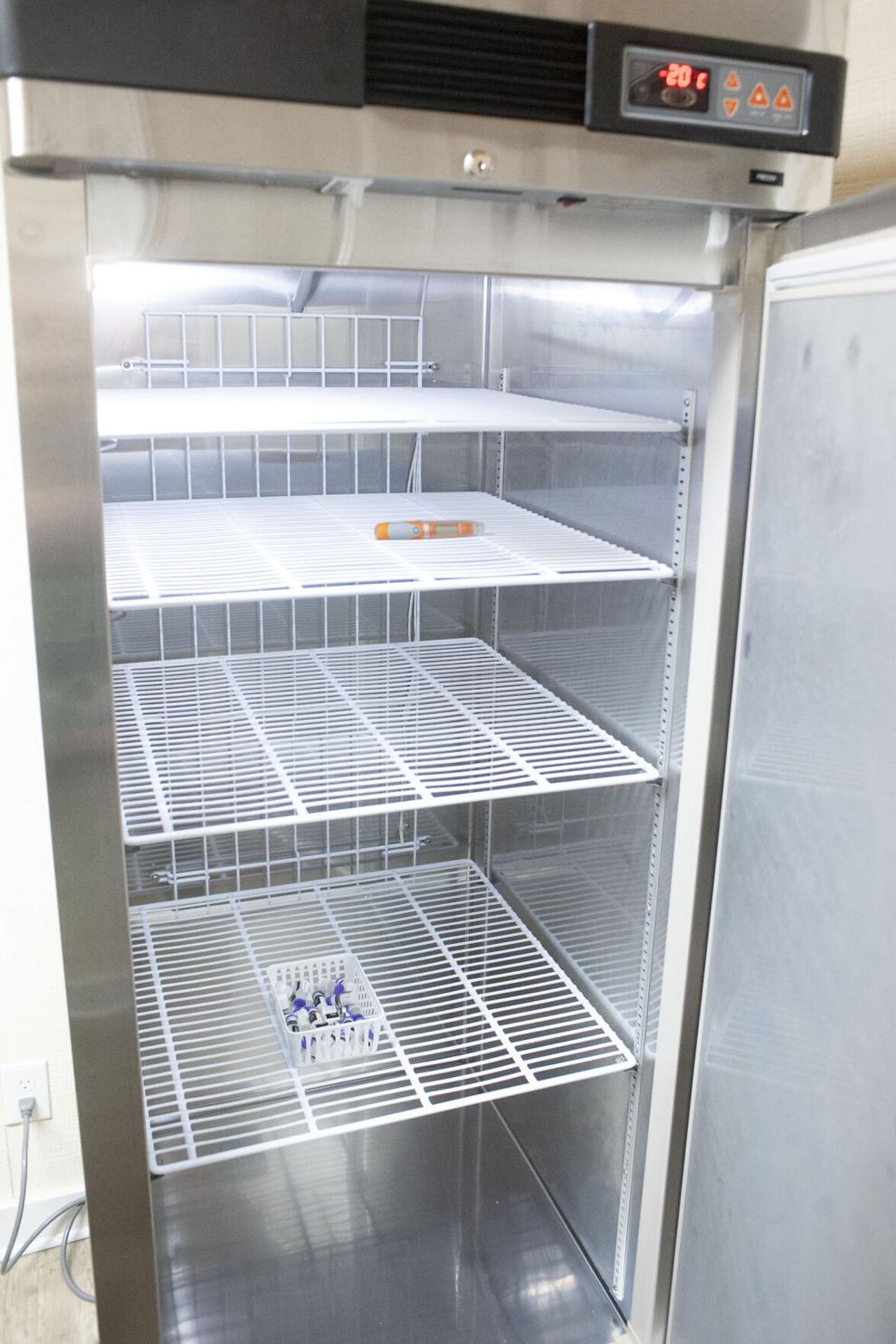 Tom Dixon, the director of Oxford Health Systems, said Monday's shot clinic in Oxford likely wouldn't have been possible if Oxford Health hadn't invested in a freezer to hold the harder-to-store Pfizer vaccine.
"We got Pfizer because there was not Moderna or Johnson and Johnson available," Dixon said. 
Dixon said Oxford Health plans to offer shots from 7 a.m. to 7 p.m. seven days a week as long as vaccine supplies last. The city of Oxford in recent days also announced plans to offer shots at Friendship Community Center, the Oxford Civic Center and Bynum Community Center starting next week. 
Dixon said further details of those shot clinics would be available later this week.