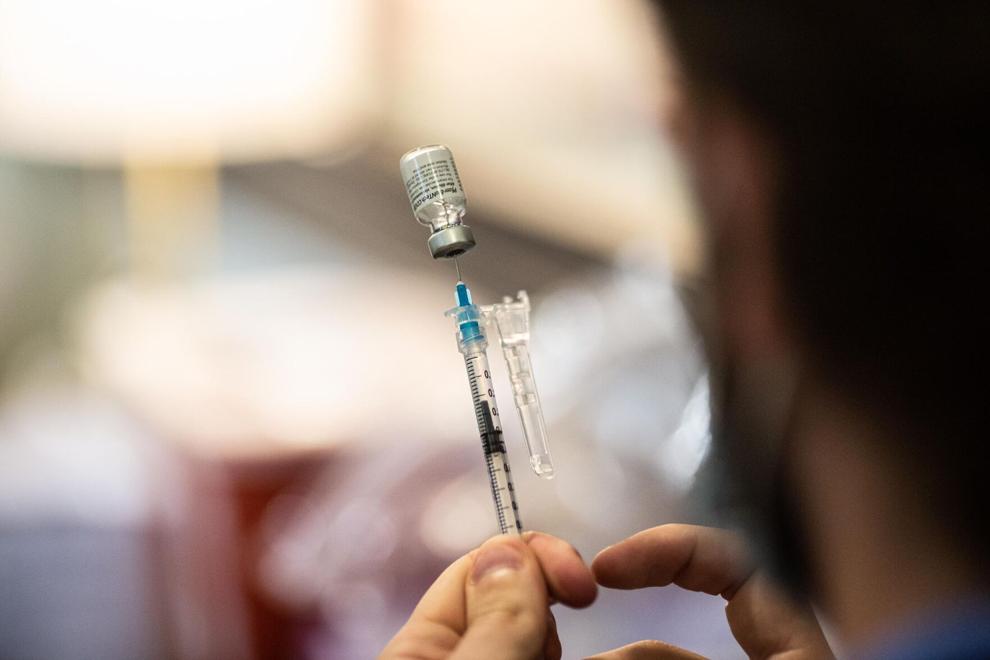 Alabama is gaining ground fast in the battle against COVID-19, but local officials still have questions about what's next — particularly where the vaccination campaign is concerned.
"Right now, everybody just feels like they're in the dark," said Myles Chamblee, acting director of the Calhoun County Emergency Management Agency.
Statewide and in Calhoun County, the coronavirus situation looks better than it has in months. Anniston's Regional Medical Center was down to 16 coronavirus patients on Thursday, hospital spokeswoman Kristin Fillingim said Friday morning. There were more than 80 COVID patients at the hospital during the January peak. Statewide hospitalizations are down to around 700.
Chamblee said both numbers are the lowest since early fall.
The drop comes as the state's vaccination campaign rolls forward. Some have criticized the state for a too-slow pace in delivering the shots — but fast or slow, the numbers of vaccinated people stack up over time. More than 250,000 people in the state have had a full series of shots, according to ADPH numbers, with around 580,000 having had at least one dose of the two-shot vaccine.
What's still unclear is the next step forward. Alabama earlier this month expanded vaccine eligibility to people 65 and up and people in certain vital professions such as teaching. The next step in the plan would likely open vaccinations to working-age people with high risk medical conditions.
Chamblee said he has asked state health officials when that next phase of vaccination will begin. So far there are few answers; he compared the process to "using a Magic 8-Ball." He said he wished the state would identify a number of vaccinations it would need to deliver before moving on to the next stage.
"Is there a trigger point?" he asked.
Dr. Karen Landers, an assistant state health officer, said there are about 1.6 million people in the groups currently eligible for the vaccine, though she said it's not a good idea to use that number as a marker to determine when new groups will be eligible.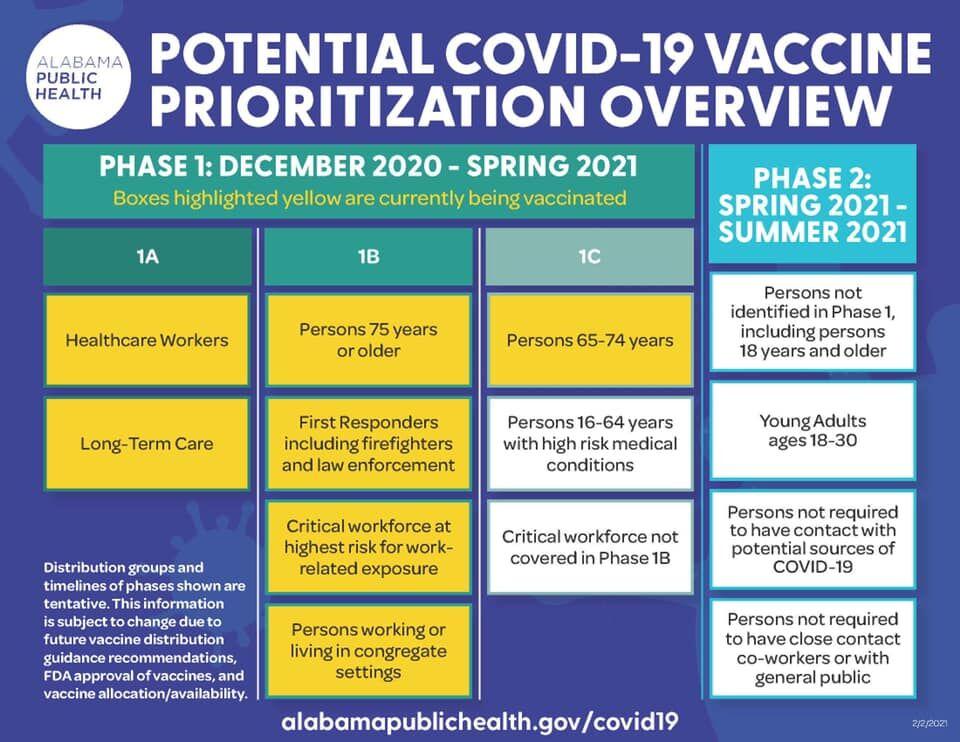 "We don't have an absolute single number," Landers said. Among the factors at work is that there's some overlap between high-priority groups. For instance, Landers said, it's likely that some younger people with high-risk conditions have already had their shots because they're working in high-priority professions.
At the heart of the problem, though, is the simple fact that there isn't enough vaccine to meet demand. Chamblee and Landers both said they welcome the likely arrival soon of a third vaccine, produced by Johnson & Johnson. An FDA analysis of the one-dose vaccine, released this week, concluded that it's not as effective as Pfizer or Moderna vaccines in preventing infections, though it's nearly as effective in preventing serious illness.
The state approved temporary mass-vaccination clinics last month in several cities, including Anniston, where 5,000 people got their first shot in a single week. Those people are set to get their second dose in early March. Fillingim, the hospital spokeswoman, said the RMC has already been approved to receive those 5,000 doses.
The state remains under a mask order until at least March. Chamblee said it's likely that order will still be needed for some time to come, though he believes the state should begin to set goals to help people know when emergency measures will end.
"There needs to be some objective that we're working towards," he said.
Statewide, 9,869 people have died of coronavirus since the pandemic began, according to ADPH. In Calhoun County, 285 people have died of COVID-19.