Gov. Kay Ivey announced Tuesday that state officials will extend for another month their "safer-at-home" order that contains some restrictions to prevent the spread of coronavirus.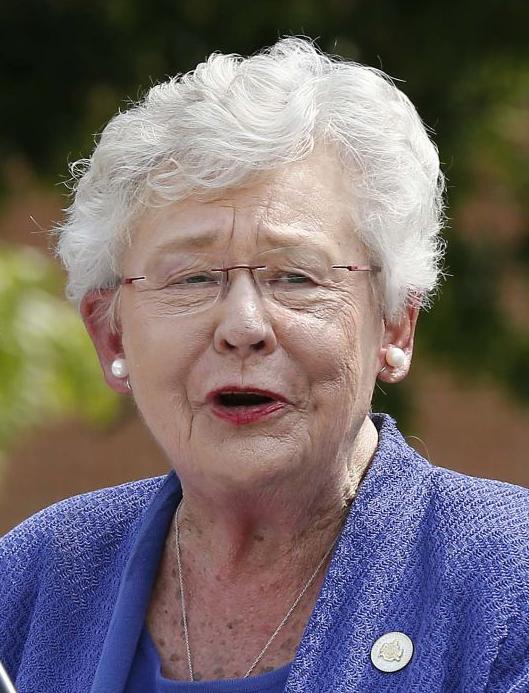 The governor also acknowledged that the current order isn't being universally followed, and she said she has no plans to issue an order to require people to wear face coverings.
"Folks are not following the restrictions we've offered," Ivey said. 
Ivey and other health policy and political leaders spoke in a live-streamed news conference at the Alabama State Capitol on Tuesday, just days before the state's public health order was set to expire. Alabama has stepped back from most of the stay-home restrictions imposed in April, though stores and restaurants are supposed to practice social-distancing rules and limit the number of customers allowed inside. Under the current public health order, the public is encouraged — but not ordered — to wear face masks. 
Spread of virus quickening
Spread of the virus has accelerated throughout June. As of Tuesday morning, 37,536 people in Alabama had been diagnosed with the virus, with 926 dead after becoming infected. More than 10,000 of those infections emerged in just the past two weeks. Calhoun County reported 15 new cases Tuesday, for a total of 268 people infected to date. Seventy of those infections were found in the past two weeks, a clear upward surge for a county that has averaged three or four new cases per day for most of the pandemic.
Ivey and other officials acknowledged the surge and pleaded with the public to wear face coverings. Ivey also said the state reserved the right to impose another stay-home order in the future if hospitals become overcrowded. But the governor announced no new or tightened restrictions on the public. 
"I firmly believe that you cannot have a life without a livelihood," Ivey said. She said a long-term shutdown is not sustainable. 
An emotional state Rep. Dexter Grimsley, D-Newville, took to the podium to talk about his sister's death from COVID-19 and to urge the public to wear masks. Grimsley said that much is unsure in the world in 2020, but that the usefulness of masks in preventing the spread of the virus is clear.
"Today I challenge the state of Alabama to live off what we know," he said. 
Your voice could help us better tell the story of the COVID-19 crisis in Alabama. Follow this link to share your story with us. 
Greenville Mayor Dexter McLendon, who along with his wife and his mother was infected with COVID-19 early in the pandemic, said Alabamians should take the illness seriously. 
"I'm here to tell you today: This is not rocket science. Pay attention," he said. McLendon said he believes people should wear masks, though, like Ivey, he said he believed a statewide order would be difficult to enforce. 
Local risk level moves up
State health officer Dr. Scott Harris said the state would soon unveil a color-coded system to differentiate counties at high risk for COVID-19 from low-risk counties. Health officials had already used similar terminology in the past, without the color-coded system. 
Calhoun County was in the low-risk category, under that system, until this week, according to local health officials. The county is now in the "moderate risk" category.
Despite the surge, only three people were hospitalized with the virus at Regional Medical Center in Anniston, hospital CEO Louis Bass said Monday. 
"I don't have an answer for you on that one," Bass said. "Maybe it's due to the virus spreading through a younger population."
Health officials have reported a growing percentage of confirmed cases in people of working age. While the virus can kill people at any age, it's generally considered a more serious health risk for older people. Most of the state's deaths from COVID-19 have been in patients 65 or older. 
Your voice could help us better tell the story of the COVID-19 crisis in Alabama. Follow this link to share your story with us. 
The recent surge in the virus has become visible locally in other ways. Oxford Police Chief Bill Partridge over the weekend reported that a police officer in Oxford has tested positive for the virus. A Calhoun County deputy tested positive last week, Sheriff Matthew Wade said in messages on social media. 
Jails and other institutional settings are potential hot spots for the virus, but Wade said last week that there have been no cases of the illness in the county jail. 
Schools affected
Saks High School and Oxford High School both put football workouts on hold in recent days after students tested positive for the virus. 
School administrators are also working to figure out how to safely reopen schools this fall, after state school officials announced Friday their plan to see all schools reopen for some sort of in-person instruction in the coming school year. 
Anniston City Schools superintendent Ray Hill said he's meeting with faculty and staff this week to work on a reopening plan he can present to the school board on July 16. 
School officials in Anniston had discussed opening school later than its original early August start date. Hill on Monday said it's possible the school system will open with as much as three weeks of online or at-home work. He said he was confident that at least the first week of class would be done at home. 
About half of Anniston parents, in a poll by the school system, said they'd prefer to keep their kids home next year. Hill said the system will offer that option and is working to provide every student with a laptop computer for that purpose. 
Other specifics have been harder to work out. Hill said the system may hold staggered classes, with students coming to school only on some days of the week, but that requires complex scheduling. Setting up classrooms for social distancing will be difficult, he said. 
"Some things we want to do, like provide shields on the desks, we can't do because it's so expensive," he said.