Gov. Kay Ivey on Wednesday announced that the state's order requiring masks in public places will be extended to Jan. 22. The order was originally set to end Friday.
"Please, please continue to wear a mask even if you're the only one in your surroundings to do so," Ivey said in a capitol press conference broadcast on Facebook Live.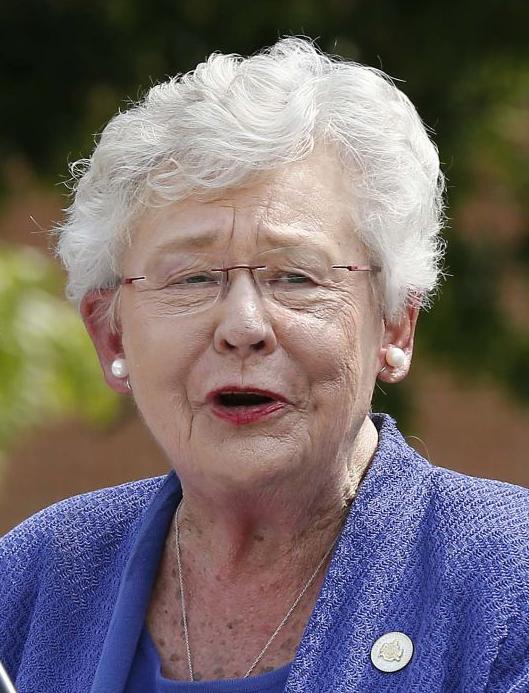 Ivey's move was widely expected, as the state undergoes a post-Thanksgiving surge in COVID-19 that far exceeds the infections Alabama saw over the summer.
The newly extended order doesn't change the state's current restrictions, which require masks in public places and allow businesses to operate with social distancing guidelines in place. Ivey last month lifted occupancy restrictions on businesses in advance of the Christmas shopping season.
Statistics from the Alabama Department of Public Health suggest that the long-predicted winter surge in the virus is underway. Nearly 2,100 COVID patients were in hospital beds in Alabama on Wednesday — about 500 more than the state saw in summer, when many hospitals struggled to accommodate all patients. Nearly 4,000 people have died of the virus statewide, 127 of them in Calhoun County.
Some local organizations have adopted more restrictions in the wake of the virus surge. Calhoun County Schools and Kitty Stone Elementary School in Jacksonville this month announced plans to move to virtual or blended schooling after COVID exposures reduced their staffing.
Regional Medical Center announced this week that hospital visitation would be limited as COVID cases rise.
This story will be updated.