Sherie Pinkard has a job few people in Calhoun County would want right now, but she's not worried. 
On the morning the first COVID-19 case was identified in Calhoun County, Pinkard was decked out Wednesday in a facemask and see-through visor, tasked with swabbing the throats of people who come to Regional Medical Center's drive-through coronavirus screening center near the hospital in Anniston. 
Read all The Anniston Star's coverage of the coronavirus COVID-19 and its impact on Alabama. (No subscription required.)
Neither Pinkard nor her co-workers seem particularly fazed by the job.
"She's safer here than if she went to the grocery store to buy toilet paper," said Brook Ingram, another worker at the screening site. 
The hospital quietly opened its screening site around noon Tuesday, and took samples from its first 23 patients. The site avoided the crowds seen at some other drive-through testing sites; cars were lined up Tuesday at a similar site in Birmingham.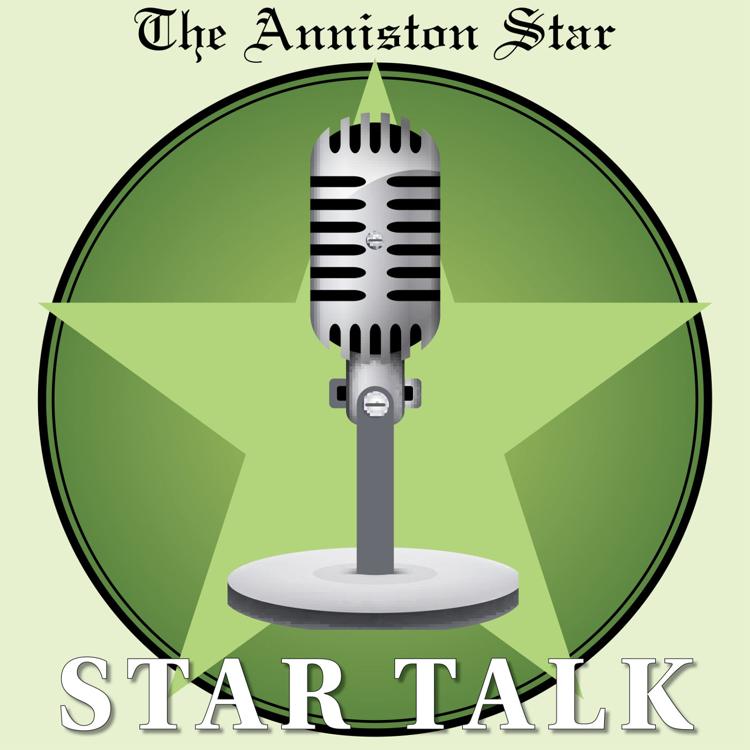 One big reason for the limited crowd: The Anniston site is open only to people who've been referred for testing by a doctor. Hospital officials say a typical patient is someone who called in to their own physician, reported their symptoms and got sent to the site. 
"Most of them are anxious," said Bridgette Magoiurk, director of occupational health at the hospital. "They're worried and they want to know what they should do."
The Alabama Department of Public Health on Wednesday reported the first positive result for COVID-19 in Calhoun County. The department offered no further detail on that case. No matter what you've heard, that case wasn't from someone who showed up to the new RMC screening site. Hospital officials say they expect results to take five-plus days to come back. 
But hospital officials are preparing to see more drive-throughs at the site, and soon. And they're bracing for increased demand on hospital services as the virus spreads. 
RMC and its sister hospital, Stringfellow Memorial, have seven negative-pressure rooms available between them, according to CEO Louis Bass. Those rooms, set up to isolate contagious patients, are the ideal treatment for people with COVID-19. In a pinch, more than one member of a family can stay in a single negative pressure room, hospital officials say.
Those same officials say that if the number of patients exceeds seven they can change their plan, isolating patients in rooms, possibly in an area of the hospital that's set aside for COVID-19 patients. 
The two hospitals, RMC and Stringfellow, have a total of 24 intensive care beds, Bass said. They're beds likely to be needed by people with severe COVID-19 infections who need a ventilator. 
"We are, on a regular basis, often close to capacity," said Tripp Johnson, assistant vice president for operations at the hospital. "So we don't have an abundance of staffed beds ready to accept patients even when we're not in a coronavirus situation."
Health officials nationwide have fretted about the possibility that the spread of the virus will swamp hospitals, with need for ventilators far outpacing the number available. That's the reason for all the school closures, changes to restaurant service and hand-washing warnings. Doctors want to keep the number of new patients at any one time down to a manageable count. 
So far, though, it's been tough even to get a grip on the number of patients who are out there. Bass said RMC has a "limited number" of testing kits, but he declined to say exactly how many.
U.S. Sen. Doug Jones, D-Birmingham, said Tuesday that the state is facing a shortage of the swabs used to take samples from the throats and noses of patients. RMC officials said Wednesday that Jones was right. The swabs in question are specialized swabs typically used for pertussis, suddenly in much higher demand. 
Hospital officials are keen on calling their site a "screening" site, because the samples taken there are sent to labs for the actual testing — again, a process that can take days. There's only one confirmed case in the county, but RMC officials say it's likely that all 23 of the patients tested on Tuesday were ordered by their doctors into self-isolation. 
"I expect we'll see the demand for screening increase very soon," Bass said. 
Hospital officials say they're considering a change to the screening site if demand for screening grows. People are typically referred after a phone call to their doctor, without an in-person visit. The hospital may add a doctor or nurse to do an initial screening on people who show up on a doctor's referral, to see if they really do meet the criteria for testing.
"The only objective criterion right now is a fever," Johnson said.
Hospitals have discouraged people from going to emergency rooms with their COVID-19 concerns — it's better to call first — but RMC officials said Wednesday they are asking patients at the ER about potential coronavirus symptoms and separating them from other ER patients if they seem to be possible COVID-19 patients. 
The hospital has also placed limits on visitation, prohibiting kids under 16 from entering as visitors and limiting adult patients to a single visitor.