HEFLIN — An employee in the Cleburne County probate office has tested positive for COVID-19 according to Ryan Robertson, Cleburne County probate judge.
During a Monday night Cleburne County Commission meeting, Robertson, who is also the commission chairman, said the employee tested positive on Saturday and the courthouse underwent a thorough cleaning on Sunday.
According to a continuity of operations plan the commission adopted in March, the office will be closed for 14 days and the employees will also be quarantined for 14 days, but Robertson said he hopes to circumvent those protocols.
"I don't know that would be necessary," 
Robertson said.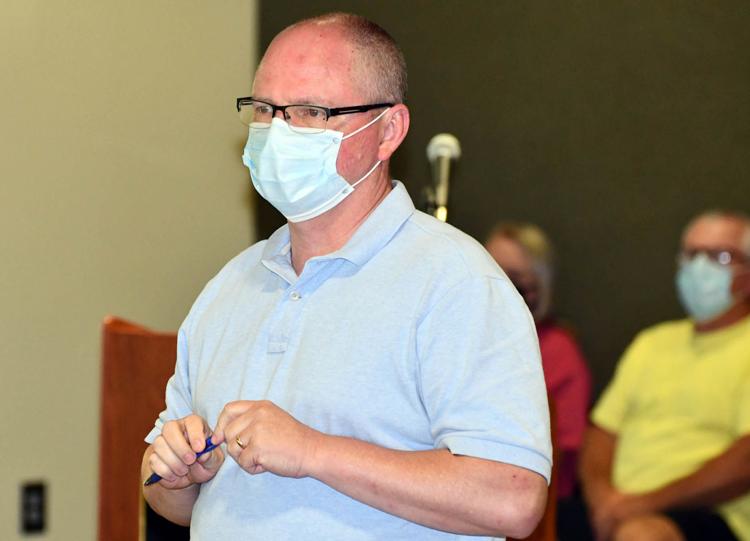 Jason Odom, the county attorney, asked for an opinion on the matter by Commissioner Terry Hendrix, said that the protocols can only be changed going forward.
"The concern is you put this plan in place in order to have it there if we were to have a positive test. Now that we've had a positive test, if you turn around and change it that raises concerns," said Odom. "Why was the plan there in the first place?" 
The positive test comes on the eve of Tuesday's primary runoff election, when the probate office will be busy processing votes.
On Monday signs were taped to the probate office doors stating the office was temporarily closed due to "COVID 19 exposure," and urging residents to renew their automobile tags online.  
Robertson said his probate office, besides issuing car tags, processes mortgages and deeds, and said it would be detrimental to the economy if those could not be issued and recorded.
The commission passed a resolution allowing Robertson to appoint two essential employees to help with Tuesday's election and record deeds and mortgages.
Robertson said the two employees would work in the closed probate office and could only be seen by appointment.
Commissioner Emmett Owen expressed his concern about the employees at the courthouse not following COVID-19 protocols.
Owen said he has been getting phone calls from county employees worried that other employees are not wearing masks.
"We know they are at risk," said Owen.
Robertson said the probate office employees will receive their regular pay while they in quarantine. 
In other business the commission voted to award a three-year residential garbage contract to Advanced Disposal. Residents will be charged $47.85 quarterly.
During its meeting the commission also:
— Voted unanimously to express appreciation for 25-year county employee Mary Thomas, who retired last week.
— Appointed Owen to serve on the 2020-21 Association of County Commissions of Alabama legislative committee. 
— Approved $25,983 for County Road 71 bridge design. 
— Instructed the county attorney to research and develop a lease agreement for a group interested in leasing the Dallas Lodge, a county-owned building.