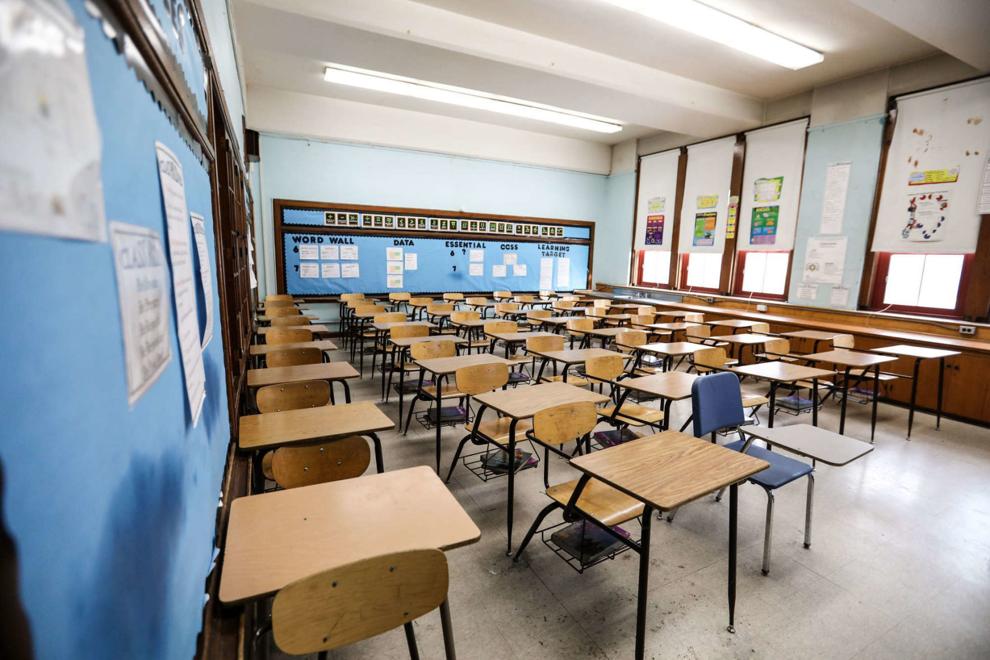 The Calhoun County school system announced Monday that it will switch to virtual learning for all students for the next two weeks. 
Superintendent Donald Turner said in a call to parents in the school system that all classes will be virtual starting Tuesday, with a planned end date of Sept. 13. 
"This is due to the rising number of COVID cases of adults and students in our district," Turner said in the message. "The inability to find substitutes for our adults has led us to this decision." 
The school system had earlier this month announced it would not require masks or vaccinations, to varying levels of approval from area residents. 
According to the most recent data submitted to the Alabama Department of Public Health from the school system, there were 184 positive cases in the Calhoun County system last week. 
Rising numbers of COVID-19 cases have been charted in various ways by school systems in Calhoun County, with varying degrees of clarity for parents and local residents. 
Jacksonville City Schools maintains a daily tally of reported positive COVID cases among students and staff on its website. According to the most recent data released Friday, 24 students and three staff members have tested positive for the virus at Jacksonville High School since classes began this month. At Kitty Stone Elementary, 14 students have tested positive; no infections have been reported for staff at the school.
Jacksonville schools Superintendent Mike Newell said during a board of education meeting last week that the school system is seeing more cases now than it did in earlier COVID surges, "even when you go back and look at our numbers in November and December, when things seemed to spike for us."
Newell said ADPH has received Jacksonville's COVID case numbers but has not posted them, resulting in a "not reported" status on the state department's COVID dashboard for schools. 
Oxford City Schools maintains a COVID chart tracking the status of its schools (which appears as a pop-up when loading the system website but disappears permanently if clicked) but in uncertain terms. In that system, DeArmanville Elementary is listed as being at "moderate risk," the second-lowest rank on the school's severity scale. 
According to information posted to the school system website, the yellow "moderate risk" category means "few" self-reported cases, while the lowest risk category has "none to very few" self-reported cases. 
No specific numbers are apparently posted to the school system's social media or website. 
Oxford has an "unreported" status with the state's tracking system.
Anniston City Schools also has an "unreported" status with the state. 
The Anniston system has no apparent tracking for parents available on its social media page or website, though Superintendent Ray Hill said in a meeting of the board of education last week that nearly every student at Anniston Middle School and all but 30-40 students at Anniston High School were quarantining at home last week after possible COVID exposure. 
"We should start seeing some of those students back on Monday, because different groups went home at different times," Hill said at the meeting.