A tractor trailer caught fire in the eastbound lanes of Interstate 20 in Heflin at around noon Wednesday.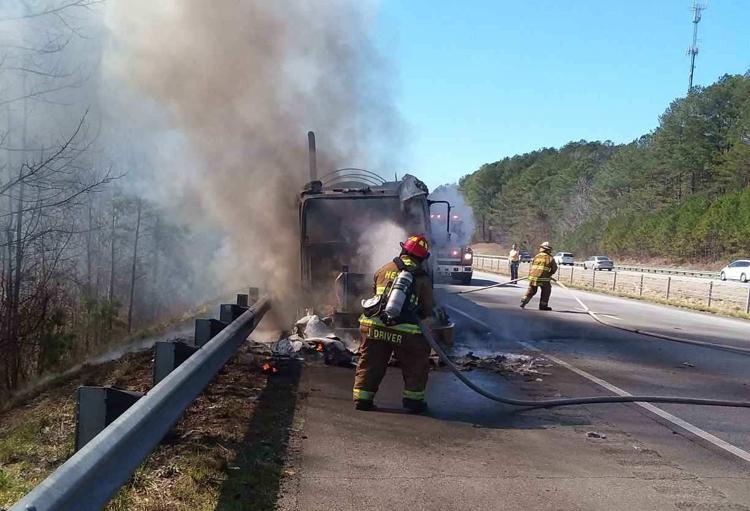 Heflin police Chief A.J. Benefield said police arrived at the scene near the 200 mile marker to find the tractor trailer engulfed in flames. According to Benefield, it took firefighters about 15 or 20 minutes to extinguish the fire.
Benefield said no one was injured or killed as the result of the fire, and the driver managed to get out of the tractor trailer before the flames spread to the truck.
Benefield said the cause of the fire is unknown, and said the incident is under investigation by state troopers.