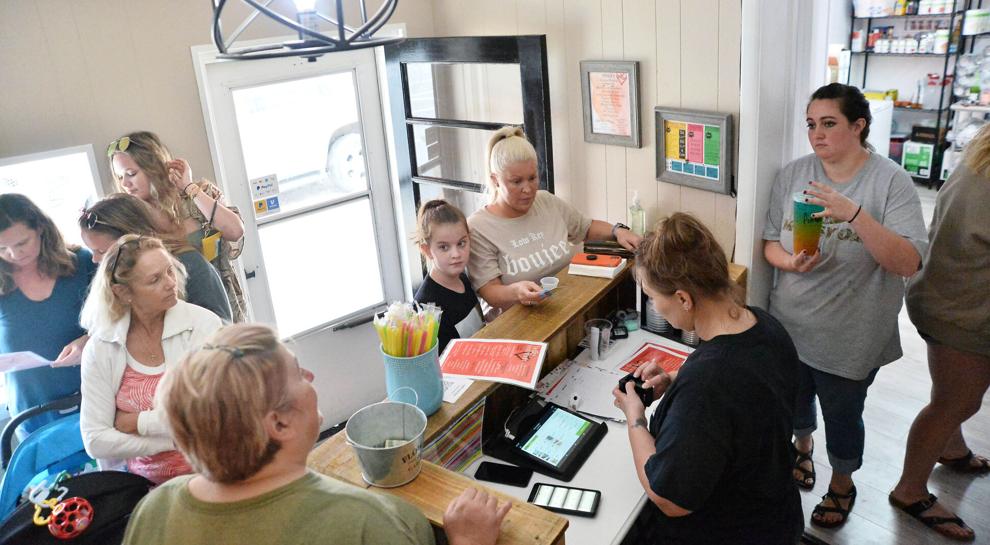 HEFLIN — Heflin residents now have a place to quench their thirst and stay healthy at the same time. 
Heflin Nutrition had a "soft" opening on Thursday and will open to the public on Friday. 
The business offers a variety of loaded teas, coffees and meal replacement shakes with health benefits ranging from energy, focus, beauty to hunger control.
Owner Christy Cochran, who also owns a shaved ice business, said she wanted to do more for the community.
"I wanted to bring more nutrition to the community and also be able to employ some folks here in Heflin," said Cochran, "So I just decided to open up the shop to sell the loaded teas and meal replacement shakes," she said. 
As opposed to sugar-based shakes and drinks commonly available, Cochran's brews are infused with healthier ingredients. 
"Mine are different because they are low calorie, low carb, they're sugar free, they have a lot of nutrients in them, vitamins, ginseng and guarana in the teas," said Cochran, "So you're getting your vitamins you need for the day and plus your getting the protein you need to replace the meals."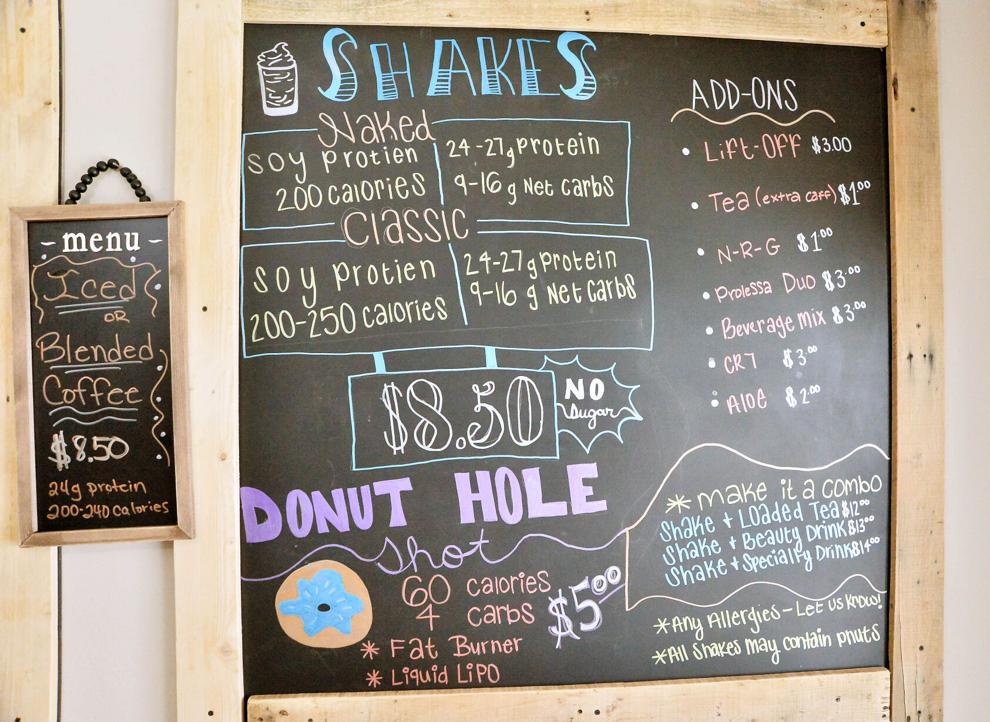 Family, friends and early customers were having a celebratory time as Cochran and her employees created the colorful concocations to the sounds of laughter and the grinding of blenders at the business.
Many of the healthy drinks have colorful names to match the colorful ingredients. The loaded teas include names such as Yellowhammer, Pinhoti, Heart of Heflin, Cheaha and Sweet Tart.
The shakes made with soy protein have 9-16 net carbs, 200-250 calories, 24-27 grams of protein and come in a variety of flavors including lemon ice box, brownie batter, very berry day and banana pudding. 
Heflin Mayor Robby Brown was at the business enjoying the camaraderie with the lunchtime crowd and was appreciative of the new business.
"I love it, it's going to be good, it's good for the community, anytime we get businesses coming in like this we want to support them," the mayor said.
"They've got everything from mental focus, to energy to hunger control, everything that I need," Brown said.
Cochran was busy ringing up sales as more people arrived to check out the new business.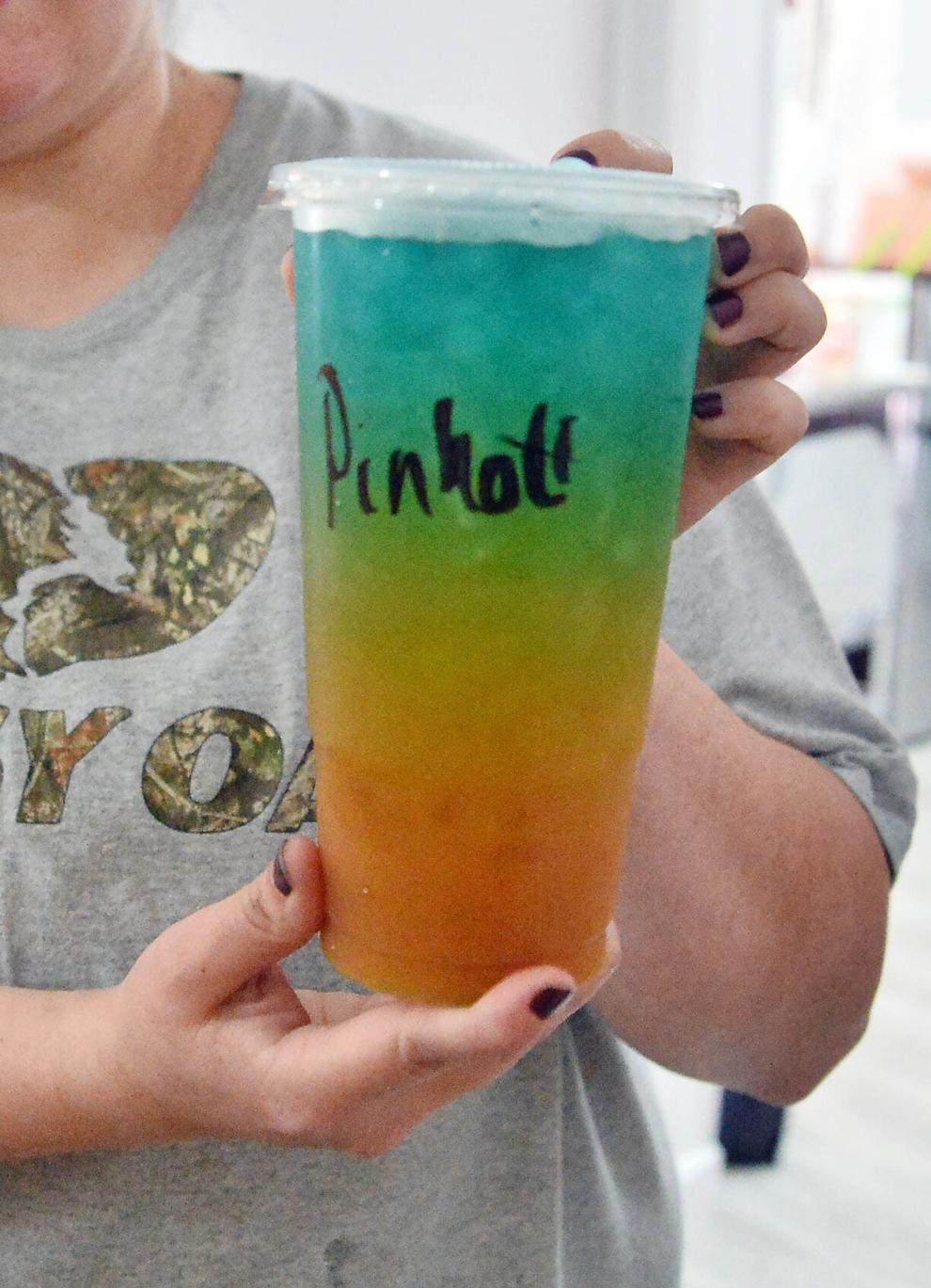 "I love it, it's great, I'm glad I have a great community and great people living in this town, so I hope we can give them good quality drinks and good quality shakes and they'll come back and see us again," Cochran said. 
Heflin Nutrition is located at 816 Ross Street in the old car dealership building in front of the Piggly Wiggly.
The business hours will be Mondays - Thursdays 6 a.m. - 2 p.m.; Fridays  7 a.m. - 2 p.m.; and Saturdays 8 a.m. - 2 p.m.
Cochran said that once school is out for the summer the weekday hours will be 7 a.m. - 2 p.m.