RANBURNE — Renee Warren stood in a white canopy tent Saturday stirring icing at the first-ever Homegrown Festival in Ranburne. 
Warren just recently started her business, called Ballpark Mom — reflecting her role as mother of two boys who play ball. She slaps the top of her brand new Kitchenaid mixer that she said she recently purchased, declaring that's how the business got started: Have mixer, must bake.
"Bakin' is just something that I've always loved to do," Warren said. 
Festival goers Madison, Colt, and baby Maddox Stevens sampled the confections, as Maddox got a mouth full of blue icing. He approved.
The festival was held at the Barn of Blooms farm nestled on a Ranburne hillside near the Georgia border. The farm's owner, Taylor Gibbs, wrote that the festival had been in the works for two months. Her goal in hosting the event was to stress the importance of buying local and to support small businesses during a time of large-scale economic uncertainty.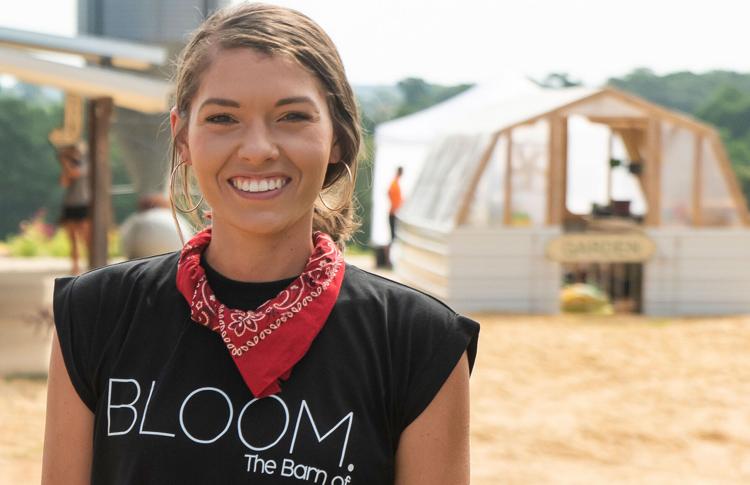 "We started the remodel on our dairy farm into a small nursery in October," Gibbs said. "On my opening week, COVID hit." 
Gibbs praised her community for its response in keeping her business alive. 
"They literally are the reason that I am living my dream," Gibbs said of local residents. 
The festival was her way of giving back, and Gibbs said she will continue to host the event every year. Its debut Saturday featured a bounty of homemade goodies, signs, custom tumblers, T-shirts, soaps and flowers. Kids munched on cupcakes, ice cream, and snow cones while their moms browsed pickle stands and organic soap dispensaries.
Events such as these shine light on several small businesses in the area — such as one run by Wendy Chapman and her mother, Angie Lanier. Their White Hummingbird Candle Company's stand was overflowing with a variety of smell-good candles, sprays, and T-shirts.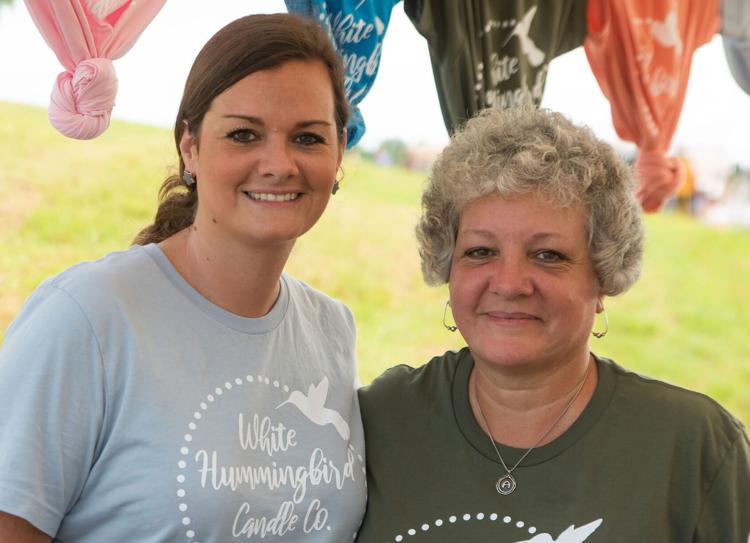 All proceeds from the T-shirts, Chapman said, go toward funding what she called compassion candles. Each month, the company picks a family or individual in their community who is in need and gives the proceeds of their shirts to that family. 
"We're always looking for families to help," Chapman said. "Giving back to the community."