HEFLIN — At this year's fifth annual Cleburne Folk Pottery Show, organizer Bill Garland will have a table of shards of pottery he gathered from a long-defunct and prolific pottery shop in Oak Level. The discarded and broken pieces of pottery were originally thrown into a "waster pile" behind the kiln during the manufacturing process.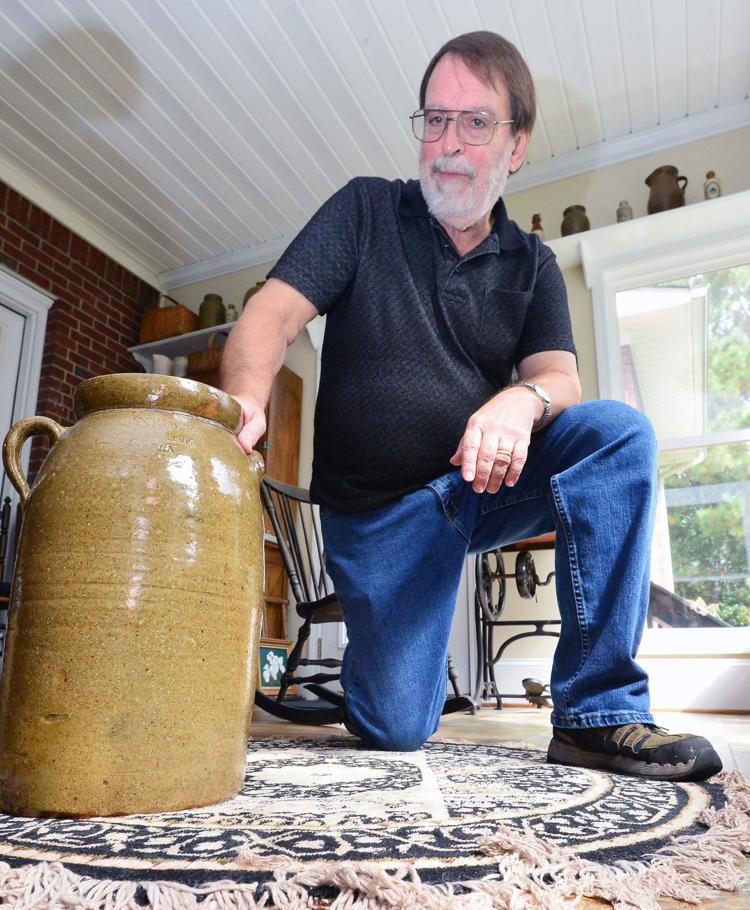 The distinctive and antiquated shards will help collectors and others identify where a particular piece of pottery came from by studying the glazes, handles and how the pottery was fired, according to Garland.
"People can look, handle but also can bring in their pottery and look at the glazes. The shards came out of the Rogers Kiln in Oak Level — there's no doubt in the world they're Cleburne County pottery," Garland said.
The Rogers "jug house" produced milk jugs, urns, pitchers and other utilitarian items from 1880 to the late 1920s.
"I can see somebody bring in grandma's pitcher and then holding it up having a shard and go 'Boy, this is exactly the same thing,'" Garland said.
Garland is inviting the public to bring in family pottery for identification. Last year Cleburne County residents scoured their barns and dusty sheds and brought in a variety of old jugs and pieces.
The pottery show will feature pottery collectors from throughout the Southeast who will display their finer pottery, according to Garland.
Garland has also invited two men who make folk pottery to sell their wares at the show. Mike Williamson of Ranburne and Bobby Gaither of Remlap will have their folk pottery for sale — they have also donated pottery for a raffle.
Joey Brackner, director of the Alabama Center for Traditional Culture, will give a presentation about Cleburne County pottery at 11 a.m. Brackner also wrote a book about Alabama folk pottery and will have copies for sale.
Cleburne County, specifically Oak Level in the northern part of the county, was a center for pottery production between 1840 and 1930, according to Garland.
Garland said that pottery from this era was distinctive for not only the glazes used but for the style. The potters of that time used a coggle wheel, which left a set of distinctive ridges on the pottery. Those ridges are used by collectors and historians to identify the pottery as being from Cleburne County.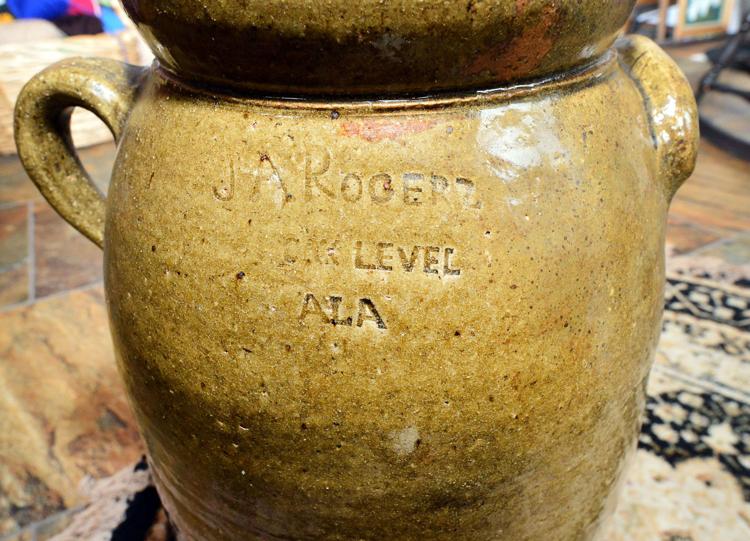 The pottery produced in Cleburne County was primarily utilitarian: milk jugs, urns, pitchers, things people needed to survive, Garland said.
One of the famous pieces from Cleburne County is a sugar bowl aptly called a "Cleburne sugar bowl." Garland said that these bowls probably did not contain sugar as they were too large, but they resembled a sugar bowl in appearance.
Cleburne sugar bowls have a decorative lid and double handles, and were produced from 1850-70.
The pottery show is sponsored by Jacksonville State University, Cleburne County Chamber of Commerce and Heflin Arts Council.