HEFLIN — Four months. That is how long Dante Smith, 20, had to wait for a kidney at UAB after being placed on the transplant list for the vital organ. But the young man from Cleburne County was fortunate — according to his mother, Missi Meyeres, a potential transplant patient can wait up to 10 years for a kidney.
Smith now has a new lease on life after a successful operation last month has allowed him to say goodbye to daily kidney dialysis.
"After almost losing my life and getting a second chance I realize there's nothing I can not overcome," Smith said on Wednesday.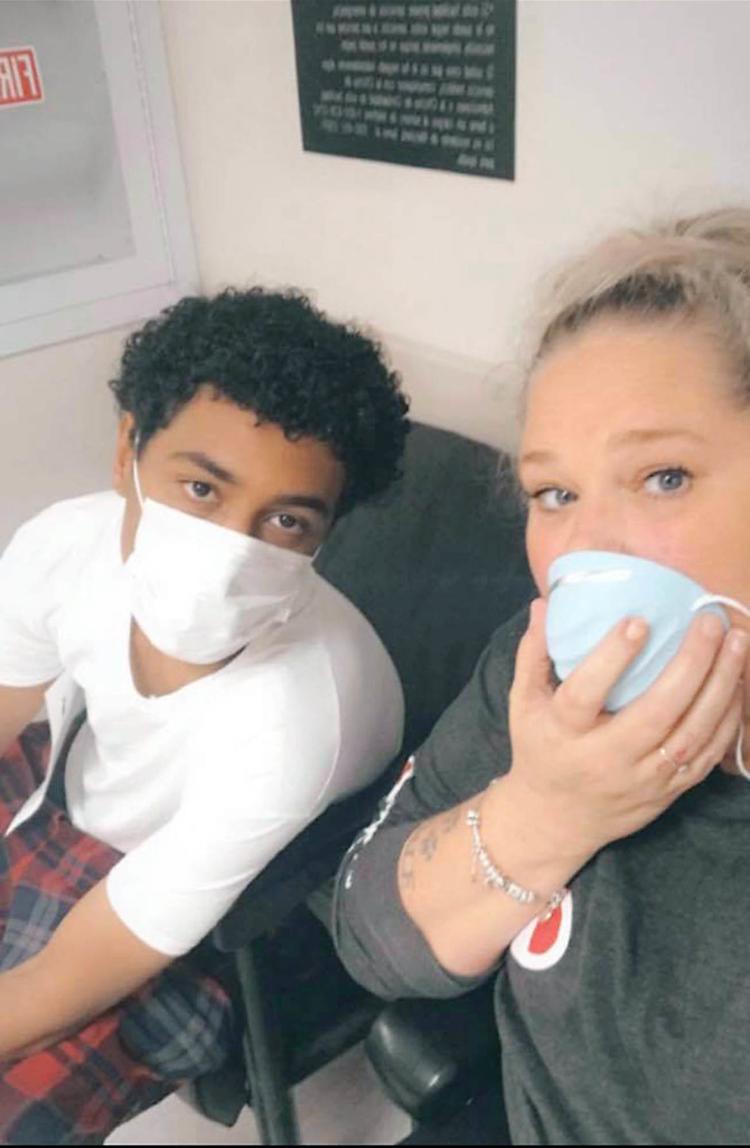 Meyeres said that Smith was diagnosed with Alports disease, a hereditary kidney disease that causes a progressive loss of kidney function. Meyeres said that all three of her children — two boys and a girl— have the disease but it only affects males; females are only carriers of the disease. Dante's 14-year-old brother will have to have a kidney transplant in the future as well.  
Smith's journey began in April 2019 according to Meyeres, who said he fell ill one day and went to the emergency room. Smith's creatinine level —  a measure of kidney health —  was 19.9, indicating that his kidneys were no longer functioning. Meyeres said the normal range for creatinine is from .6 to 1.2. 
"He started emergency dialysis that day and was to do dialysis every single day from then on," Meyeres said.
Smith did home dialysis for 10 hours each day; it changed his life and not for the better.
"He was so depressed, he shut down, he didn't see the light at the end of the tunnel," said Meyeres. 
Meyeres was determined to help her son and with the help of the community, a fundraiser car show was held to get money for Smith to be on the kidney transplant waiting list. 
"We were expecting to wait five to 10 years, that's what we were told but because he is so healthy and so young we were also told he would be boosted up on the list," Meyeres said.
Meyeres' mantra was, "It's going to happen."
Meyeres said her son talked about it and prayed often as the months went by hoping the phone would ring with good news.
This is not the first time the family has faced adversity.
Three years ago Hurricane Irma flooded and destroyed the family's home in West Palm Beach, Fla.
"Everything was flooded, there was about two feet of water. We lost pretty much everything except for clothes," said Meyeres.
The family packed up and moved to Cleburne County to stay with relatives.
"We literally came here with clothes, that's it," said Meyeres.
The family's outlook brightened last month. On April 22, Meyeres was getting ready to go visit her sister and her phone rang with a Birmingham number. Hoping it was UAB she looked at Dante's younger brother and said, "go get your brother." 
Meyeres answered the call and a man's voice asked for Dante.
"I got up and met him halfway and I knew that look on his face and I just started crying, it was very emotional, very happy." 
The family rushed Dante to UAB and took him to the emergency room but due to COVID-19 protocols the family could not stay.
"That was very hard, to drive home, leaving him there. I knew he was scared but excited," said Meyere. "That was the hardest thing I've ever had to do." 
Meyeres kept in constant contact with Smith by using Facetime on her phone.
"I called the doctors and nurses probably six times a day," she said.
The operation on April 24 was smooth and Smith has been home for a week in Cleburne County. A barbecue has been planned to celebrate when COVID-19 social distancing protocols are lifted and, "we can be around people again," said Meyeres.
Meyeres is overjoyed at the quick turn of events that has completely changed Smith's life.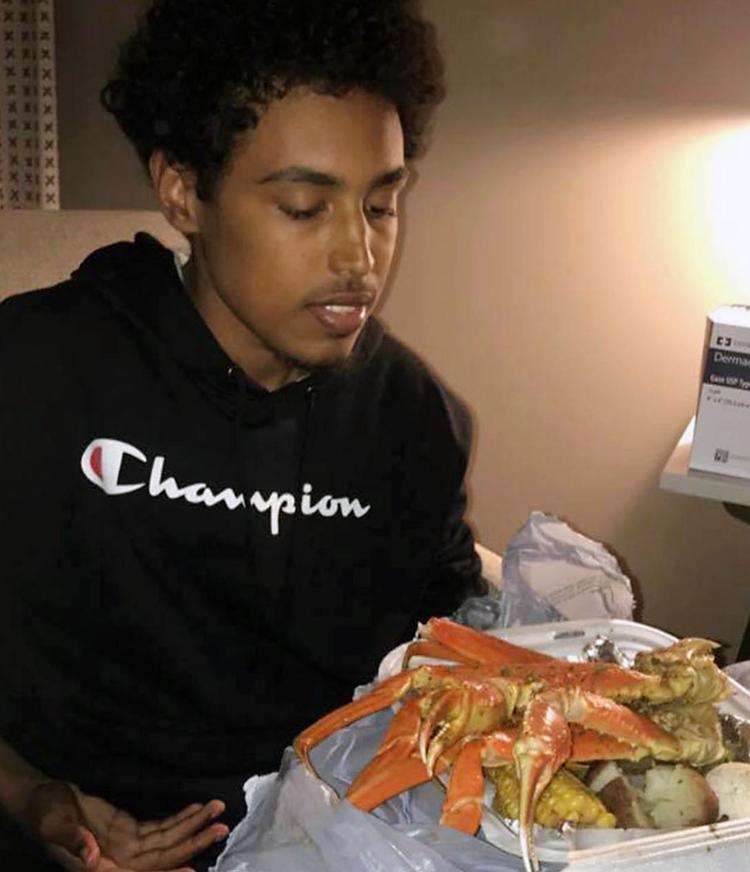 "I just want to see him do great things and we were kinda at a standstill, now he's got his whole life ahead of him, he can do whatever he wants to now, nothing is going to hold him back," said Meyeres.
Meyeres said her son wants to study criminal justice and the culinary arts.
 "Now he plans on going to school and live a wonderful life with his second chance," Meyeres said.