FRUITHURST — Geraldine Owens, 86, eats breakfast every day at the Fruithurst Family Restaurant along U.S. 78. Decorated with mounted deer and boar heads, the restaurant is a meeting place for locals.
Owens, who was Fruithurst's mayor in the late 1970s and early '80s, said she was the first female mayor anywhere in Cleburne County, as well as the first woman to be elected to a council in the county. She sees Fruithurst as a refuge for its residents.
"It's a small place, and everybody knows everybody, and I think we all try to help each other," Owens said. "You're not scared somebody's going to shoot you."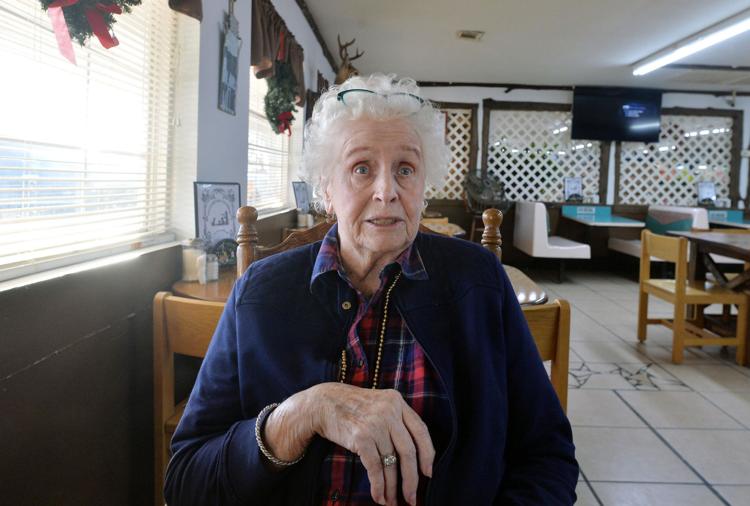 Fruithurst was a bustling town in the late 1800s and early 1900s, with a population of 1,000 people, including a colony of German, Dutch and Swedish immigrants. The area was known for winemaking and grape growing during a "graperush" until tariffs and taxes made it cheaper to grow grapes elsewhere, according to The Star's news archives. Today the population of Fruithurst is 275.
During her tenure as mayor, Owens said, the town had no money, so the council decided to raise business licenses from $5 to $25. That caused a stir — but it wasn't as notorious as the town's "speed trap" in the middle '70s. 
Before Interstate 20 was completed, U.S. 78 was the main route between Birmingham and Atlanta — it passed through Fruithurst's "vineyard country." Beyond speeding citations, there were stories of harassment, illegal searches and brutality by police, according to old news reports. 
"They stopped my husband one night and put him in the back seat of the car. "My husband and another man went to Montgomery and got it all done away with," said Owens. 
In January 1975 revenues from traffic citations were $22,000. Later that year, Alabama's then-Attorney General Bill Baxley began an investigation which uncovered a speed trap operation that "boggles the mind" and "defies the imagination," in Baxley's words at the time. The investigation stripped Fruithurst's police force of the right to arrest motorists on U.S. 78.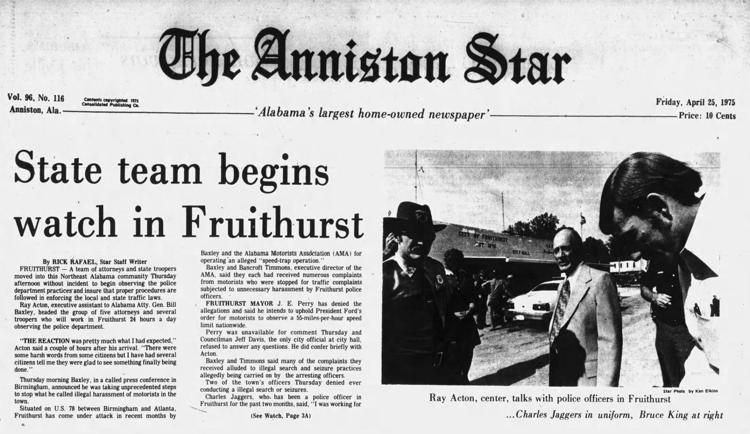 Owens also taught first grade for 40 years, 20 years at the Fruithurst School. Among her students was the current mayor, Chris Owens (no relation).
"He's a fine fellow, a smart fellow. He was a pleasure to teach," said Owens.
Owens said she visits the restaurant at least three times each day.
"Eat a little bit and talk a lot," said Owens. 
The Fruithurst General Store, which adjoins the restaurant through a glass door decorated with Christmas garlands, offers everything from fish bait, second hand items and cigarettes, to beer and 50 pound bags of corn.
Tina Holcombe and her sister Kelly own the store, which used to belong to their parents. Holcombe said life in Fruithurst has changed very little.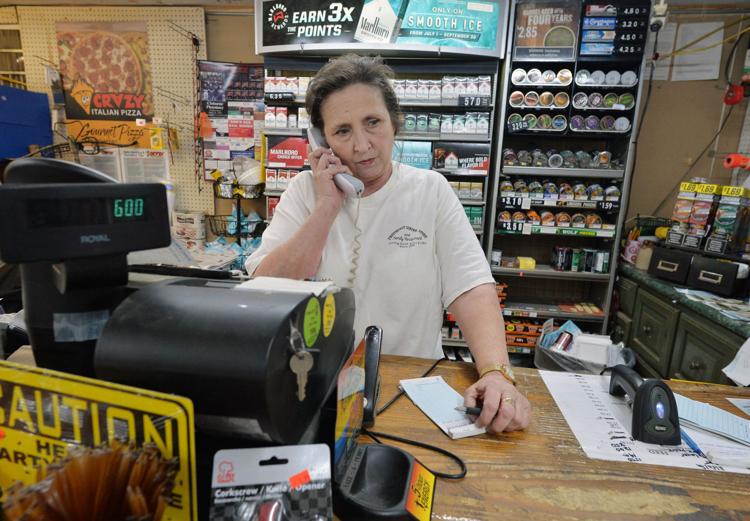 "It's actually like stepping back in time 50 years," said Holcombe. "If your kids are outside and something was to happen to them, your neighbor would probably get there before you."
Holcombe said Fruithurst is a wonderful place to raise kids.
"We really don't keep up with the outside world. This is pretty much a little bubble that everybody's in out here," said Holcombe. 
"There will be a lot of lost people because GPS out here is about 5-6 miles behind, even when your GPS says you're at a point ... you done passed it," Holcombe said.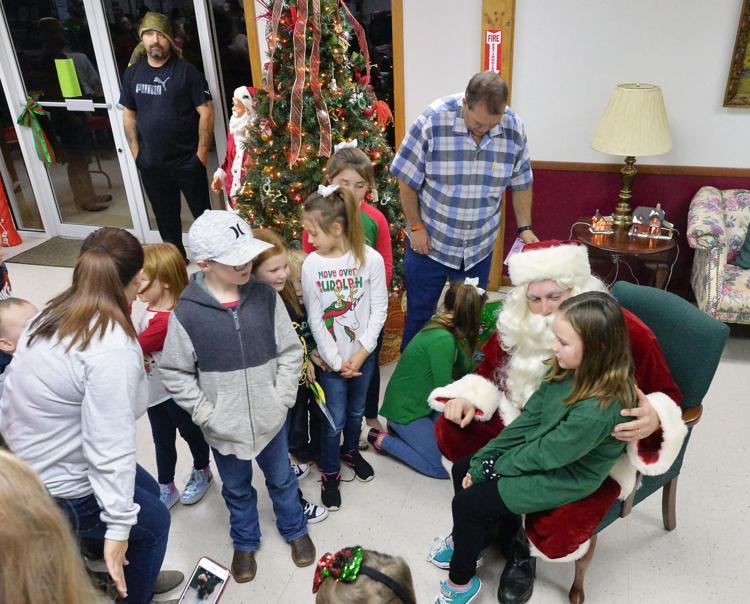 At a recent community event in the Fruithurst senior center more than 150 people — including about 80 kids wanting to see Santa — gathered for seasonal fellowship and food.
The scent from about a half-dozen slow-cookers wafted through the center as families lined up for chili, soups and stews. The Town Council assembled behind a counter and served food with smiles and laughter.
Chris Owens, the current mayor, said Fruithurst now has a steady stream of revenue since a sales tax was levied in early 2017. He said about $3,000 to $5,000 comes in monthly from the county and the sales tax, which has allowed the town to concentrate on infrastructure. 
"This past year we had to dig up Cemetery Road and actually rebuild it, and we've been fortunate so far. We've been able to fund everything strictly off of what we have in the bank," the mayor said.
Chris Owens, like other Fruithurst residents, loves the town.
"It's just like a family thing I guess, but you know when you love where you live, you're just here to serve ... it's home, and where else would you rather be than home? It's a small town with a big heart," said Owens, whose father and grandfather both also served as mayor.
Town Councilman Todd Hughes said the sales tax is just what the town needed.
"It's really going to help. It's really making some differences in the way we operate and the way we're able to take care of things that we weren't able to take care of before because the budget was so close. There was no budget to work with," said Hughes. 
Lifelong Fruithurst resident Polly Walker, 91, loves her town.
"I saw them pour Highway 78. Can't remember the grapes, I just remember the stories about it," Walker said. 
"I love the people, I love the area and it's convenient to larger places. Everybody's always been real nice to me," Walker said.
Laura Cobb, a Cleburne County commissioner, grew up in Fruithurst and currently represents the area.
"The one thing about Fruithurst is that it's a very tight-knit community, everybody knows everybody, and everybody is eager to help each other," said Cobb. 
Cobb said there are still Victorian homes in the town that date back to when the community was a bustling wine-producer with two stores and a large hotel.
Once the market for the wine tapered off and Prohibition came in, the town "kinda died" said Cobb.
Cobb said she loves the people of Fruithurst.
"They always look for the need of the next person, there's a lot of heart here, a lot of heart," she said.