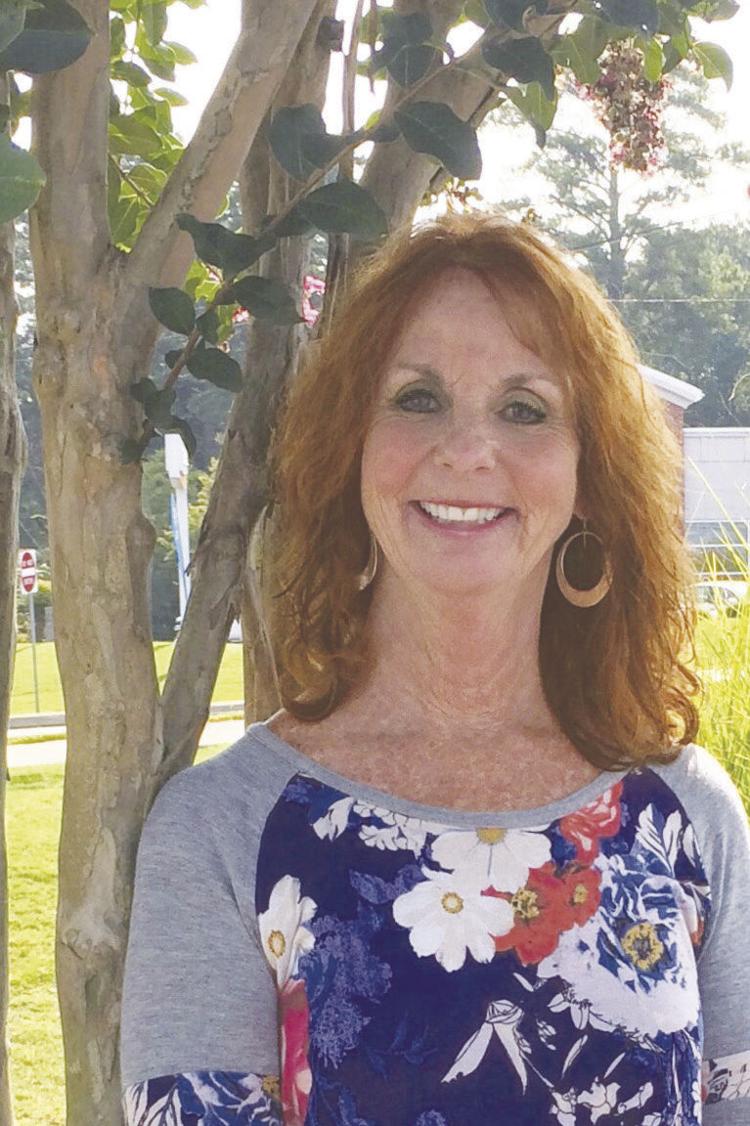 A woman who started a charitable nonprofit after witnessing deep poverty in Cleburne County is stepping down from her work after 17 years.
Jackie Howle, 65, the longtime CEO and founder of HEARTS — Helping Every Area Resident to Succeed — cites family concerns. Her daughter is about to have a baby and her husband has been diagnosed with cancer.
"Hardest thing I've ever had to do," Howle said Wednesday. She said she made the decision in December to leave the organization.
HEARTS Family Service Center provides an array of services to people with low incomes.The group was incorporated in 2001, but Howle said she worked serving the county's residents a couple of years before that date.
Howle said that before she started HEARTS she worked 10 years in a adult rehabilitation center in Anniston and found it rewarding.
"I felt like there was something else God had in store for me," Howle said.
Howle said that during a Sunday school project where she delivered meals and gifts to the residents of Cleburne County, she saw just how desperate the situation was.
"I saw poverty. I never realized how bad it actually was here in the county because I always worked either in Calhoun or in Carroll County," in Georgia, Howle said.
On the way back from the trip to Cleburne County, Howle said she believed the experience hit her harder than it did others in her Sunday school class.
"We just touched the tip of the iceberg today in what we did," she recalled telling her friends at the time. "Anybody can go and deliver things one time but this county needs something where people can come on a regular basis."
Howle said that God stayed on her until she actually did something about it. She said she attended a workshop in Birmingham on how to start a nonprofit. After talking to her pastor and others, she determined that there needed to be a place for people to go for coordinated access to services.
In the early days, Howle worked out of her car, but slowly partners emerged to offer office space and buildings for the food pantry. Now the organization has two locations — one in Heflin and one in Ranburne.
A big break came when the NAPA auto parts store in Ranburne closed and its owner offered the building to HEARTS. Howle said the group used it for a thrift store, office space and food storage.
"It was an amazing thing, and it's just been an amazing journey," Howle said.
"The first year we raised $500," Howle said. The current budget, according to Howle, is $180,000.
"Which is not big dollars in the nonprofit world, but we use that money to help people," she said.
"We serve thousands of people every year in both locations and it's just been such a wonderful thing helping families, children and elderly and different populations," Howle said.
In 2010 HEARTS received accreditation as a State of Alabama Family Services Center, which helped it get better funding and greater recognition.
In 2013 the organization started a cancer services center that helps cancer patients with utilities, rent, medications and gas cards for treatment visits.
Howle said she could not have done anything without the help of volunteers,   churches and donations.
A longtime friend, Tammy Wisener, said Howle is a sweet and dedicated lady.
"She cares about people, she cares about her community, she cares about helping others," Wisener  said.
"She helps a lot of people in a lot of different ways with the services that she provides," Wisener  said.
Cleburne County native Robi Mobley will serve as the group's new executive director.
"I am honored to continue the legacy that Jackie began. Her dedication and passion for helping others can be seen in everything we do at HEARTS," Mobley was quoted as saying in a press release.