HEFLIN — The Cleburne County Commission has agreed to fund a second investigator's position for the Cleburne County Sheriff's Office. 
The commission spent the better part of a meeting Monday night talking about the upcoming fiscal 2021 budget to be voted on next Monday night. After the meeting was over the commission held a budget work session to hammer out who gets what and how much.
The meeting attracted a bigger-than-usual crowd consisting primarily of sheriff deputies, employees and Cleburne County Sheriff Dennis Green.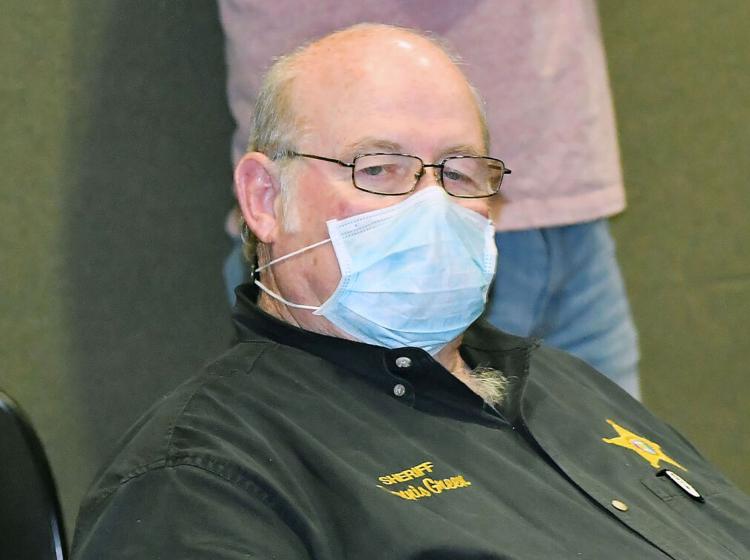 Green had approached the commission to fund a second investigator's position because of the increased caseload due to a rise in crime.
After a unanimous vote by the commission to fund the position Green was pleased.
Green said that having the extra manpower to help investigate crimes will take a burden off his deputies who have had to investigate crimes.
"With so much internet crime now it's hard for one person to work those then work property crimes, the internet crimes, it takes a man all week to work one of those," said Green.
The second investigators position will be paid for by the county's general fund. That person's salary was not available at the meeting Monday.
The commission also discussed funding the Heflin Industrial and Economic Development Board. In previous years the commission allocated $50,000 per year during a 3-year agreement. 
Heflin Mayor Rudy Rooks spoke to the commission on behalf of the industrial board that not only benefits Heflin but the county as well.
"Our economic development has been very successful. The funds that you have put into is greatly appreciated ... we ask that you continue this funding that you have put forth towards the industrial development for the city and county," Rooks said.
During the work session that followed the regular meeting the commission considered funding the industrial board $25,000 for fiscal year 2021 and $50,000 for the two years after that. The commission will vote on the measure at next week's meeting.
In other business the commission:
— Approved installation of a new fire alarm system at the county jail because the existing system did not pass inspection by the Fire Marshal. The system is obsolete and parts needed for repairs cannot be purchased.
— Adopted the Heflin Armory as Cleburne County Courthouse annex for the calendar year 2020 and beyond. The armory will be used for grand juries who can't socially distance in the courthouse.
— Adopted a memorandum of understanding with Cleburne County's public library, which has requested funds for the upcoming year. The library will be required to give the commission a record of all paid invoices and receipts for purchases related to the library.