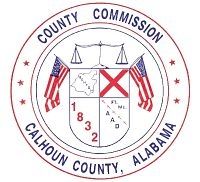 The Calhoun County Commission on Thursday voted to apply for a grant that would pay for a batting cage, equipment and lighting for a Saks Youth Activities baseball field.
The $15,000 grant is from the Coosa Valley Resource Conservation and Development Council, a nonprofit that funds development and conservation efforts in an 11-county area of east central Alabama.
 In other business, the commission:
- Accepted $2,979 from the Emergency Management Performance Grant, part of the regular funding for the Calhoun County Emergency Management Agency.
- Agreed to purchase software for the Calhoun County Landfill. The total cost, including maintenance, is $13,783.
- Approved a resolution granting the Calhoun County Extension Service continued use of the Community Gardens, where the agency holds educational and enrichment programs.
- Declared a 2000 Ford Taurus previously used by the licence commissioner's office as surplus property.
- Presented a certificate of recognition to Courtney Wilburn, the principal of White Plains Middle School. Wilburn was recently named Alabama's Middle School Principal of the Year.
- Declared nuisance abatements for 3300 and 0 Oakridge Ave. in Anniston as well as 906 Patterson St. in Anniston.
The next meeting will be held at 10 a.m. Feb. 22 in the commission chambers at the county's administration building.