Calhoun County sheriff's deputies will soon be able to administer an overdose-reversing drug thanks to a recent shipment of the medicine paid for by the National Sheriffs' Association.
Calhoun County Sheriff Matthew Wade cracked open one of the 50 boxes poured out on a conference table in his office Friday morning and looked over the doses. Each box contained two doses of a nasal spray, individually wrapped.
"My goal is to have one box in every deputy's car," he said.
The drug, naloxone, commonly known by the brand name Narcan, blocks the nervous system's receptors for opioids and can save an overdose patient near death. Deaths by drug overdose nationwide have skyrocketed in recent years, according to the Centers for Disease Control and Prevention, and public health experts say widespread use of heroin and prescription opioids is to blame.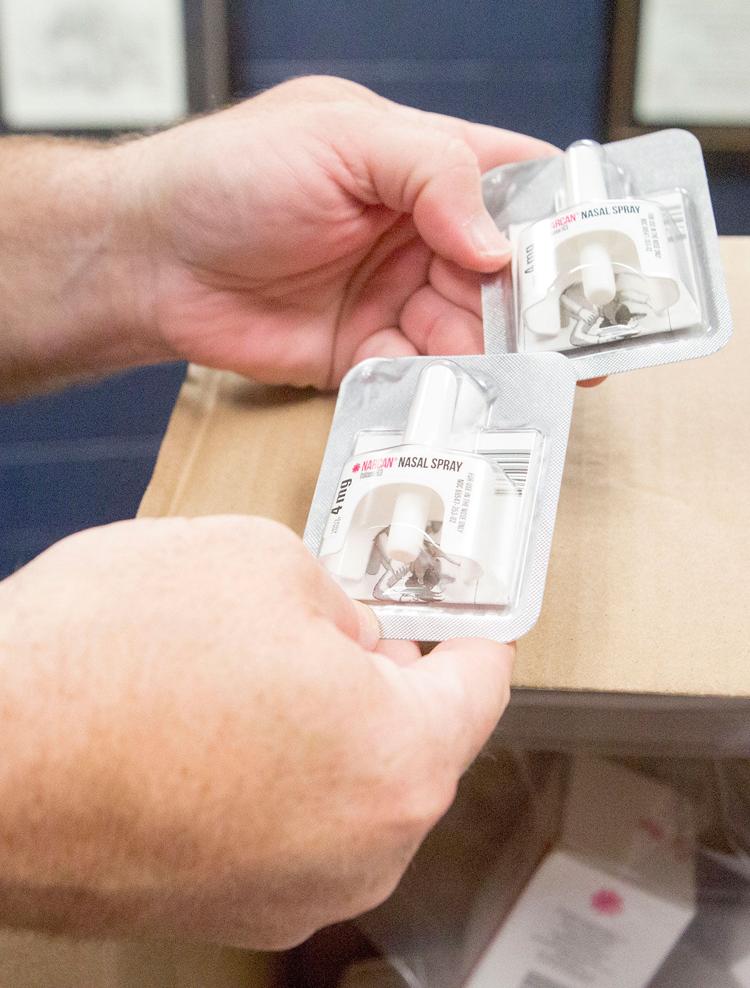 A White House panel last month recommended that police officers, like emergency medical personnel, should carry doses, since they're often the first on the scene.
The nasal spray form of the drug is typically available for $125 for a two-dose pack from Adapt. Alabama police agencies can get the drug for $75 for a two-dose pack through the agreement Marshall made with Adapt.
Wade said on Friday that all he had to do was apply for a shipment of the doses through the National Sheriffs' Association.
"I don't know how much money was spent," he said. "I just said we needed some and this is what they sent me."
The deputies will be trained by the on-premises medical staff in the jail to properly administer the drug, the sheriff said.
"It's part of their contract to keep our deputies up to date on lifesaving training," he said. "We want to make sure we know how to use it before we need it. We don't want to be reading the instruction manual while someone is dying."
Wade said Narcan can also help his deputies who might come in contact with deadly drugs while working.
"It doesn't take much to become ill from that stuff," Wade said, explaining that even a deputy wearing gloves can become exposed.
Wade says he sees the shipment as another tool for his deputies.
"We're not medical staff," he said. "We're not trying to replace EMS personnel. We just want to have everything possible that could assist in saving someone's life."