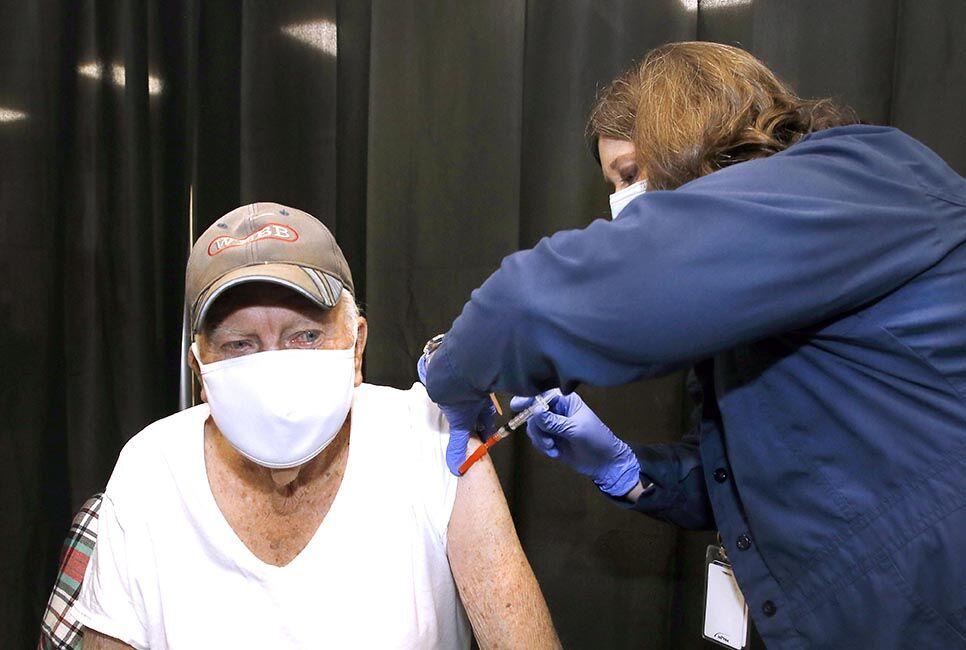 Callers have swamped Alabama's statewide hotline for COVID-19 vaccine appointments, but the Calhoun County Health Department can also set up those vaccinations, local health officials said in a social media post Monday.
The health department announced that people age 75 and older, health care workers and first responders in Calhoun County can call the health department at 256-240-7857 to make an appointment.
The Alabama Department of Public Health last week started a toll-free statewide hotline for COVID vaccinations, with appointments available Jan. 18 or later. Not long after that news went out, ADPH followed up with statements urging people to call only if they're in the eligible groups — and urging people not to flood hospitals with calls if they had difficulty getting through to the statewide hotline.
ADPH announced Monday that the statewide hotline has received more than 1.1 million calls. There are fewer than 700,000 people in the groups now eligible for vaccines, according to ADPH numbers.
Dr. Karen Landers, an assistant state health officer, said Tuesday that the state has added resources to its hotline to help calls flow better. She said the state welcomes efforts from local health departments to help out by setting up appointments directly.
"That's a local decision," Landers said. "Not every local health department has the same amount of staff."
Calhoun County health officials referred questions about the appointments to Landers.
Landers said state officials hope to create an online system for COVID-19 vaccine appointments. Due to technical issues, Landers said, the launch of that system won't happen for at least another two weeks.