White Plains fire Chief Nathan Harper was recognized by the Calhoun County Commission Thursday for earning the designation "fire officer" from the Center for Public Safety Excellence.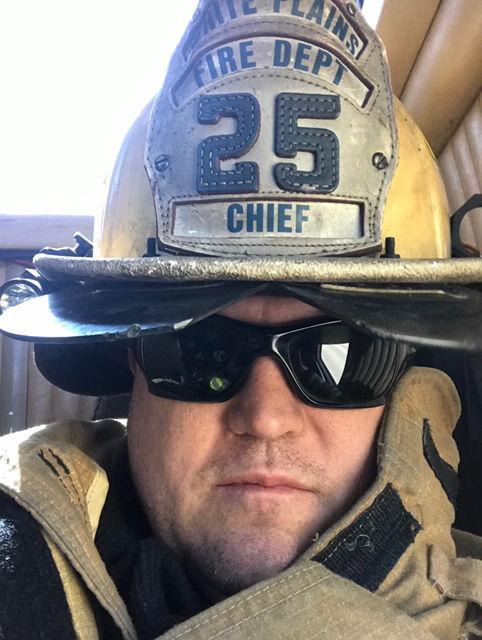 "That's quite an achievement," said Commission Chairman Tim Hodges said, "when you take into account how many firefighters there are."
Harper said the designation is an accreditation verifying his qualifications. The review process, overseen by the Commission on Professional Credentialing, assessed everything from his technical ability to his leadership qualities, he said. The review process took six months and ended in July when the organization conferred the designation, he said.
In other business, the commission: 
— Rejected bids for county vehicle maintenance and repairs. County Administrator Mark Tyner said the contract will be rebid. 
— Committed $52,113 to the East Alabama Regional Planning and Development Commission for transportation services, a 50 percent match with the Alabama Department of Transportation. The program provides on-demand transportation using wheelchair-equipped vans. 
— Agreed to be payee for a grant from the state Department of Youth Services, giving Coosa Valley Youth Services $433,160 for its upcoming fiscal year starting in October, and another grant to the Calhoun County Family Court Success Academy, a program of Family Links, for $214,240. 
— Signed a memorandum of participation in a joint actuarial study program offered by Cavanaugh Macdonald Consulting, a company in Kennesaw, Ga., at a cost of $2,500. The study covers post-employment benefits, according to the contract. 
— Renewed a contract with Made to Clean, a local cleaning service, to keep up the county Emergency Management Agency and 911 offices in Jacksonville, at a cost of $1,284 per month. 
— Appointed commissioners Fred Wilson and Hodges to the Metropolitan Planning Organization Policy Committee as the commission's two appointments to the 14-member board. County Engineers Brian Rosenbalm and Michael Hosch will stand in as proxies in the absence of either commissioner. 
The next commission meeting is 10 a.m. Sept. 26 at the Ken Joiner Calhoun County Administration Building.