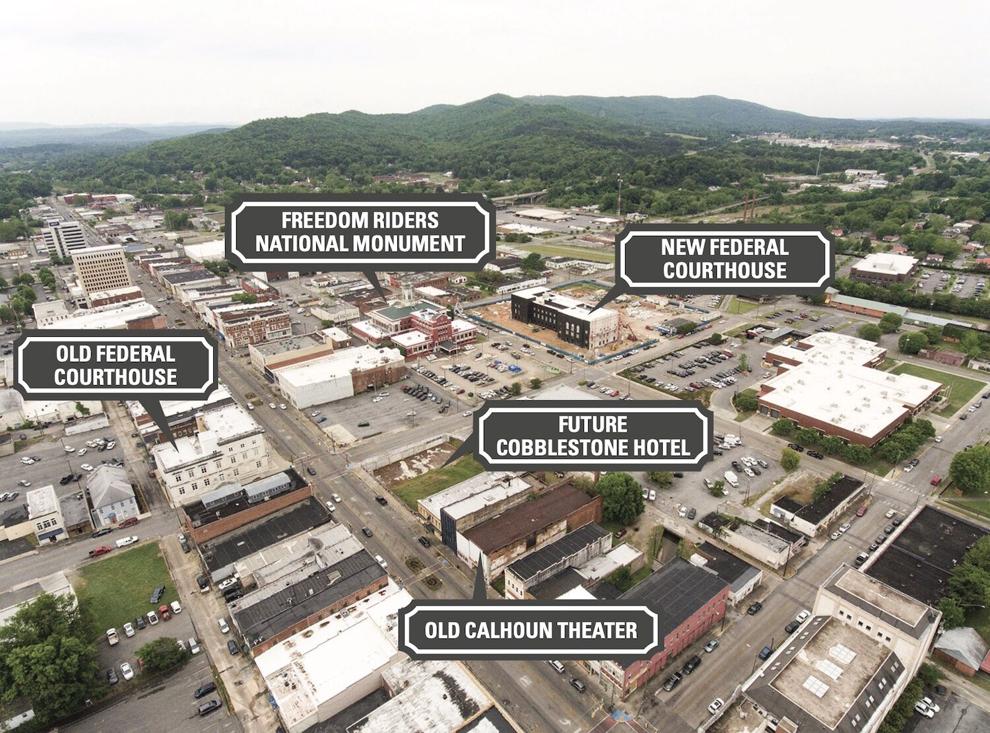 When Brianna Christopher decided to come back to Anniston after 10 years in Georgia, she knew exactly where she wanted to set up her new business. 
"I want more excitement about Noble Street," Christopher said. "I want people to say, 'Hey, let's go to downtown Anniston."
Christopher is the owner of Photomania 256, a "selfie studio" that's set to open in the 1200 block of Noble Street in June. It's one small business filling one empty storefront on Anniston's historic main street. But for city officials, it's another data point in the argument that good things are set to happen, and soon. 
"We're just two or three pieces away from really starting to hit an upward trend," said Jackson Hodges, the spokesman for Anniston city government and the new director of Main Street Anniston, the downtown development agency.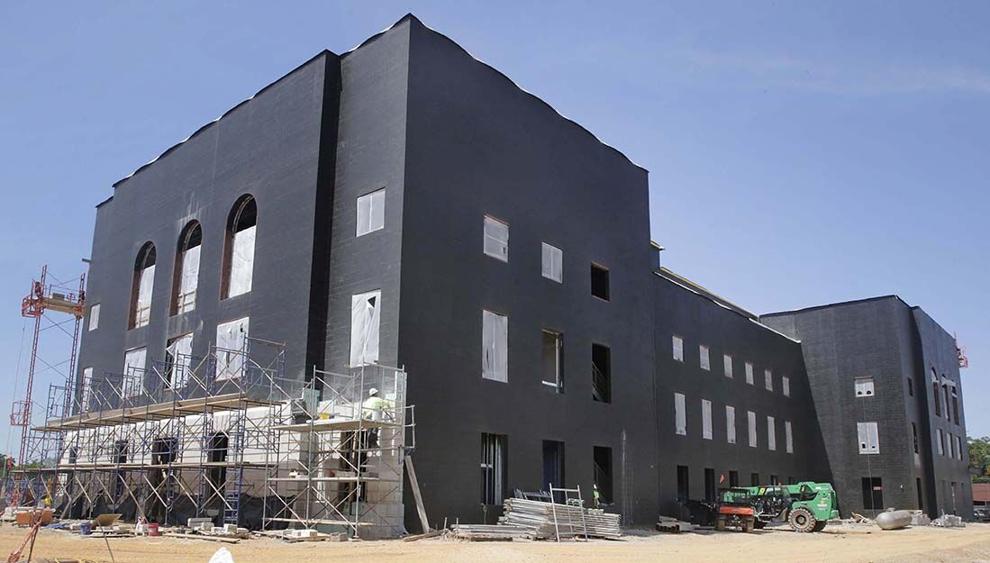 Hodges doesn't have to mention the biggest piece by name. On Gurnee Avenue, construction workers are putting the stone facade on a three-story, $42 million federal courthouse that is projected to be complete some time this fall. It's expected to bring more people downtown than the current, smaller courthouse on Noble Street.
Noble Street is no ghost town, even in the age of big-box retail. Cars line the street on workdays, and pedestrians stroll the sidewalks. But it's not the more-active downtown the city had in the mid- to late-20th century, when the city was half again larger than it is now. City officials have long said that once the new courthouse opens, the city will have a better chance of filling in some of the empty spaces on Noble, Gurnee and surrounding streets.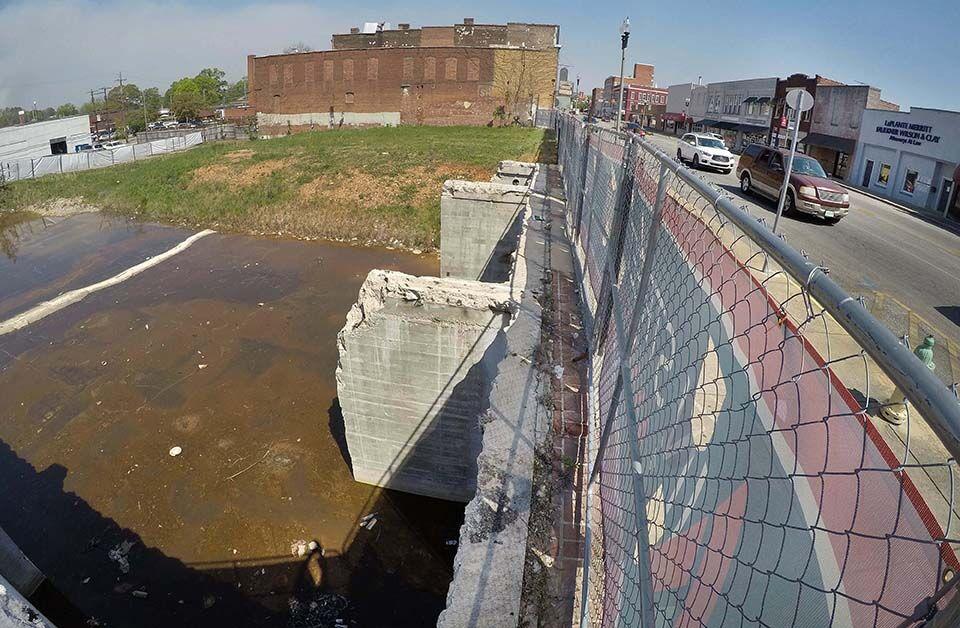 New hotel developer
The other big piece potentially falling into place downtown is the proposed hotel on Noble Street. City officials have long said the courthouse would help generate business for a potential downtown hotel.
"It's the goal of Cobblestone for this to be one of their 2021 startup projects, but there's no hard schedule that I know of," Bennington said.
Other, less obvious trends could also give Anniston's downtown development a boost in the near future.
Opportunity zones: The Trump administration in 2017 launched the Opportunity Zone program to provide tax credits to people willing to invest in designated low-income or economically distressed areas. Anniston's downtown is one of those zones, but there were few indications early on that the zone was drawing investors to Anniston. Bennington said Cobblestone has expressed interest in the tax credit, and he said he expects others to be interested as well.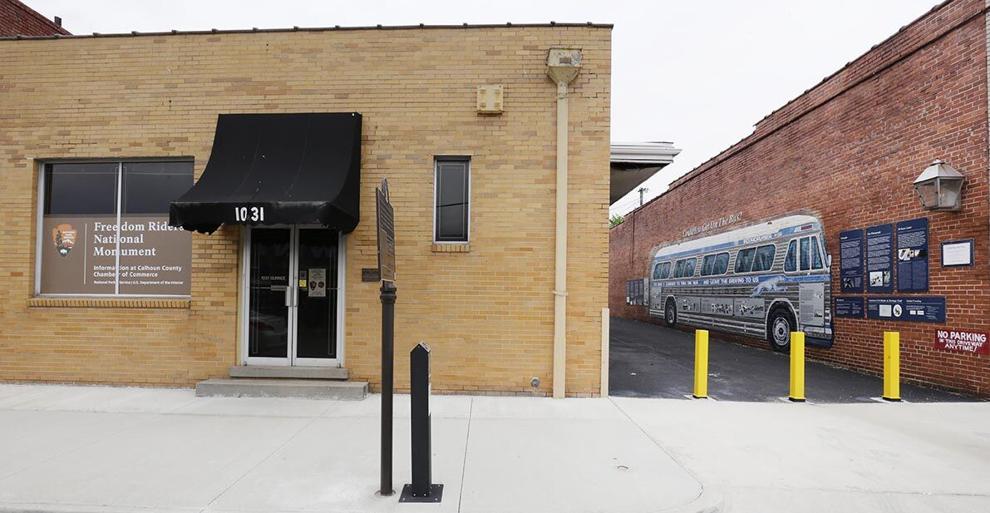 The Freedom Riders National Monument: Four years have passed since Anniston's former Greyhound station — site of an attack on civil rights protesters in 1961 — was declared a national monument. As it turns out, developing a national monument site takes time, but the Greyhound station is now open to visitors on weekends. City officials say they expect the number of visitors downtown to grow as the site is built out.
Coronavirus relief money: Anniston expects to get a whopping $13.8 million from the latest round of federal COVID-19 relief to local governments. City officials eagerly await more detail on how, exactly, that money can be spent, though Bennington said it's possible some of that money could go toward infrastructure or economic development downtown.
'Beautiful look'
Hodges, the Main Street development director, said he can imagine Noble Street seeing the same sort of renaissance that has come to some parts of Birmingham in recent years.
"You have a lot of old infrastructure, brick and steel and wood — it's a beautiful look," he said of the downtown's historic buildings.
Hodges said the city will hold meetings this summer to take input for development of a strategic plan for downtown. He also has some of his own ideas: He wants to seek funding for "parklets" along Noble and possibly sidewalk trees.
Some of the barriers to development are more than cosmetic. Some of Noble's older buildings need sprinkler systems, Hodges said, and they'll need grease traps if they're going to be turned into restaurants.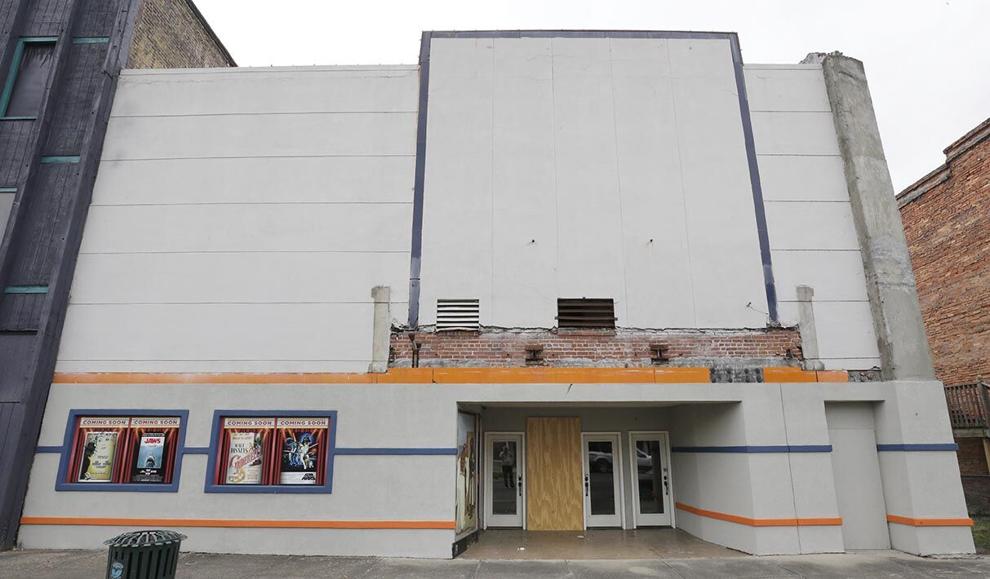 But there are now signs developers are interested in investing that money. The city earlier this month sold the former Calhoun Theater to Birmingham developer Fanaei Investments for $7,000. The site was in such disrepair, some in the city were considering gutting it and transforming it to an open-air theater. Hodges said Fanaei intends to turn the building into some sort of entertainment venue.
Restaurants and bars have been downtown's biggest after-hours draw, but Hodges said he'd like to see more attractions to bring out a broader crowd.
"I'd like to see the area move in more of a family direction," Hodges said.
Brianna Christopher's business may be exactly the type of thing Hodges is looking for. Her "selfie studio," when open, will be just that — a place people can rent for an hour to shoot videos and still photos for use online, with sets and lighting provided by the studio.
Christopher said the idea has worked in larger cities. She said she plans to stay open well into the evening hours, so people can pop in after work, or after having dinner with friends.
"It's open late, but it's completely family-oriented," she said. "It's another reason to come downtown."