Alabama's unemployment rate dropped to 3.8 percent in March, according to numbers released Friday by the Alabama Department of Labor — numbers that gauge the extent of the state's recovery from COVID-19.
In March 2020, shortly before the state identified its first coronavirus cases, unemployment was 2.6 percent. Jobless numbers skyrocketed early in the  pandemic, and have fallen steadily since.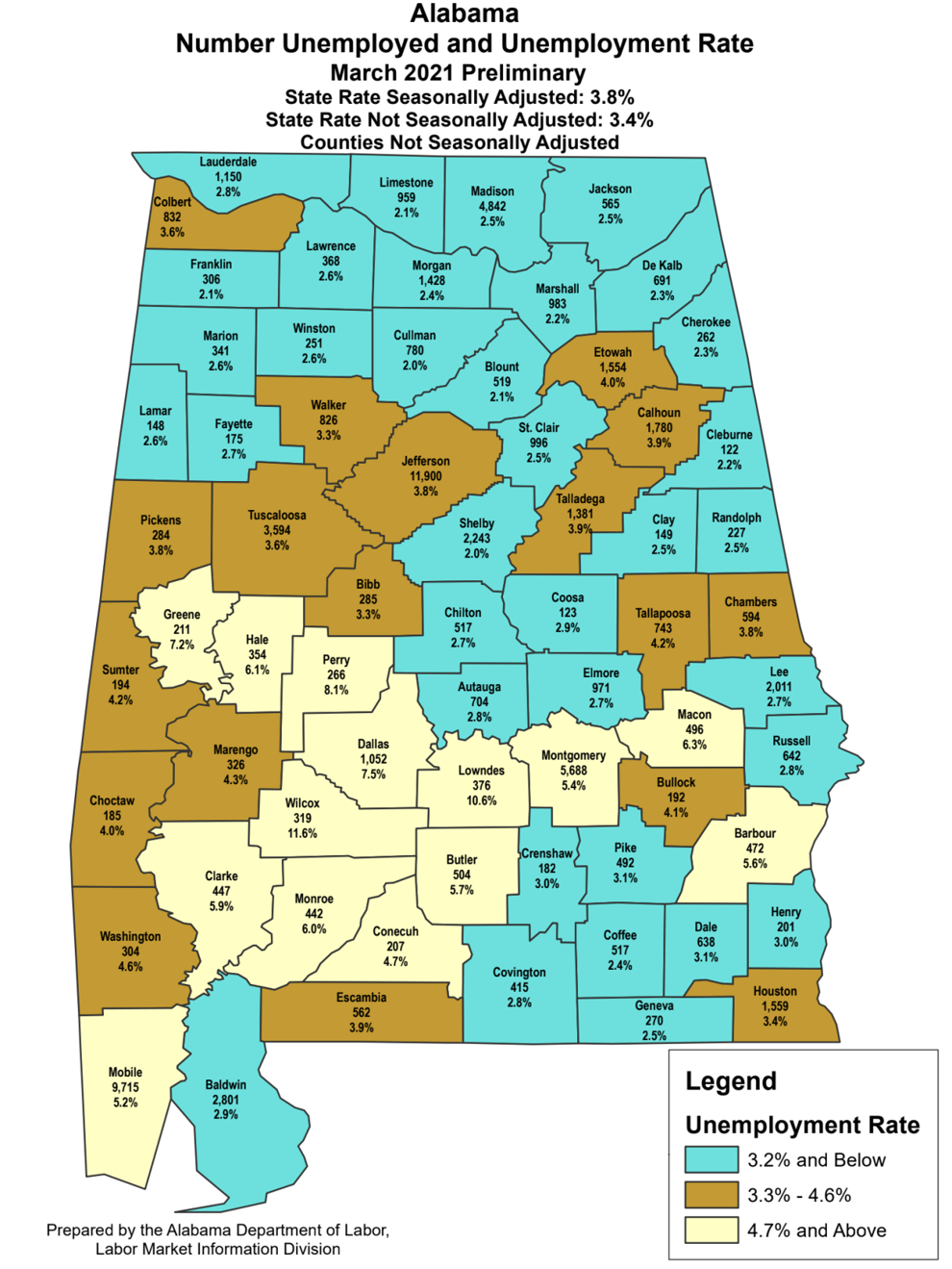 "Once again, our unemployment rate is the lowest it's been since the pandemic began. We're still not where we were before, but tremendous progress is being made," Labor Secretary Fitzgerald Washington was quoted as saying in a press release Friday.
The numbers show thousands of people still waiting for a post-pandemic economic bounce. The state numbers show roughly 50,000 fewer people working in March 2021, compared to March 2020. 
The biggest losses were in the "leisure and hospitality" sector, which includes restaurants and hotels. Over the year, the state lost 18,000 jobs in that sector.
In Anniston, the March jobless rate was 6.1 percent, compared to 3.7 percent a year earlier. Calhoun County's unemployment rate was 3.9 percent, compared to 3.2 percent in March 2020. State numbers show about 600 fewer people employed in the county this year, compared to March 2020.