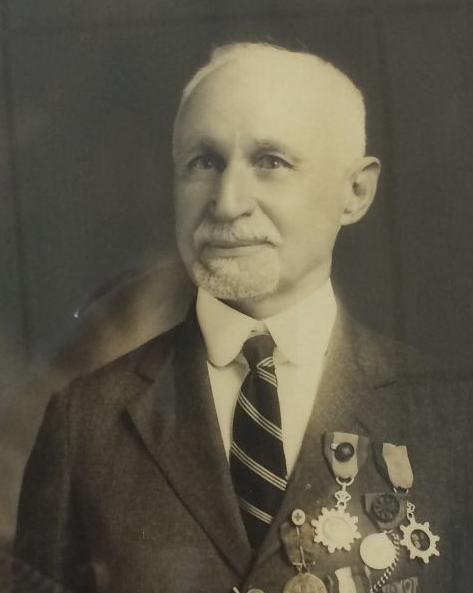 On Aug. 25, 1894, T.W. Ayers scratched an itch and told the people of Calhoun County about it. He'd owned two Georgia newspapers, sold them for profit and moved to Anniston to run a drug store. He went to medical school. He became a doctor. He opened his practice.
But he couldn't shed journalism's allure. So he bought the county's most prominent newspaper — the Jacksonville Republican — and introduced its readers to its new owner, publisher and editor.
"The first dollar I ever made which I had a right to call my own was made at the case in a newspaper office. The first piece of property I ever owned in my own title was a weekly newspaper," wrote Ayers, who was only 18 when he bought the Franklin County (Ga.) Register.
"By giving the news, I hope to publish such a paper as the people will appreciate, and to which they will give a cordial support."

Unlike others in his family — his son, Col. Harry M. Ayers, and grandson, H. Brandt Ayers, who died Sunday at the age of 85 — T.W. Ayers didn't immerse himself in journalism. He was a man of medicine, a physician who became a renowned Baptist missionary to China. But in his brief reign as an Alabama publisher he moved the Republican to Anniston, merged it with the city's oldest newspaper, The Hot Blast, and then sold it to the proprietors of an upstart Anniston newspaper, The Evening Star.
The Ayers family's 125-year influence on journalism in Calhoun County had begun.
Nevertheless, T.W. Ayers' decision to buy the Jacksonville newspaper and move it to Anniston proved the foundational element in providing a burgeoning industrial city with a newspaper that benefited from the familiarity of family ownership. 
As a young man, Col. Ayers worked as a reporter for the Hot Blast and the Evening Star. He bought the Hot Blast, reignited a vigorous newspaper war with the Evening Star, and then bought that paper, too. In 1912 he merged them into The Anniston Star.

Only once has The Star had a publisher whose last name wasn't Ayers: Bob Davis, publisher from 2016 to 2018. Col. Ayers' wife, Edel, became publisher when he died in 1964. H. Brandt Ayers became publisher in 1969, and his wife, Josephine E. Ayers, became publisher in 2018 and heads Consolidated Publishing Co., which owns The Star, The Daily Home, The News-Journal, The Cleburne News and The St. Clair Times.
Joe Distelheim, The Star's executive editor from 1990-94, said it took "about half an hour into the first conversation" for H. Brandt Ayers to clue him in on the legacy of family ownership in Anniston. "I got all of that really soon … He certainly made it clear."
No newspaper of The Star's age is universally loved. Political battles linger; difficult conversations are remembered; grudges and mischaracterizations get in the way. But especially during Col. Ayers' tenure — which spanned Fort McClellan's birth, the Great Depression, two world wars and the beginning of the civil rights movement — The Star became what historians describe as an unyielding journalistic cheerleader for its city, its people and its future. 
"Part of their job was to boost the town, to make it sound really good," Williams said. 
Debbie van Tuyll, professor of communications at Augusta University, says American newspapers in the 19th century practiced "personal journalism" because they were all individually owned; the corporate ownership dominating today's media landscape didn't yet exist. "The newspaper was the editor and the editor was the newspaper," van Tuyll said, and readers knew it. 
In truth, Col. Ayers wore several hats: editor, Annistonian, publisher, political advisor, editorialist. Above all he advocated for the "New South" — a largely agrarian South that embraced industrial improvements, healthier living and moderate advancements on social topics. He championed Anniston with every breath, and it played out in the pages of The Star.
His newspaper was an undying advocate of the U.S. military, especially Fort McClellan. The Star campaigned for Alabama's farmers during the terrible 1930s and for better living conditions and schools for African-Americans. Its editorial page was a keen observer of foreign affairs, a trait strengthened by the colonel's time in China with his missionary father. Yet his temperate stance on civil rights was limited by an insistence that segregation of the races was the correct path in his version of the New South.
"I feel like Anniston embodies the New South journalism," Stoker said. "The whole thing of New South journalism was promotion. It was all about building these new communities, building the South, rising out of the ashes to some extent, and becoming a successful, great place to live and to have people to work." 
Stoker is adamant that "the colonel saw the news and the community as intertwined," he said. "Part of it was that if that community prospered, the newspaper prospered."
Both did. By the mid-1960s, The Star became a major force in Calhoun County's effort to integrate its schools and public places without violence, though politics and international affairs were the third Ayers publisher's journalistic obsessions. The Star's editorial page continued its support of progressive policies and decried the worst politics of George Wallace, Alabama's persistent governor. Local figures were routinely eulogized. Schools and churches received prominent displays. Purveyors of city hall shenanigans were castigated.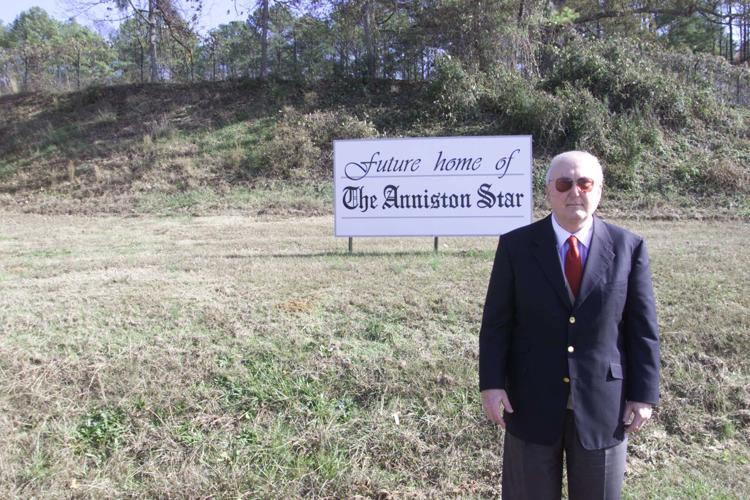 "The paper," Distelheim said, "was better than it had any right to be because of Brandy, because he had created this tradition of hiring bright, young people from good journalism schools and they'd move on to other jobs at very good newspapers."
For newspaper readers, this is the crux in the debate over corporate ownership vs. family ownership. The Ayerses' proponents firmly believe Calhoun County benefited from a family owned newspaper because of a tireless love for Anniston and its surroundings — a love affair impossible with out-of-state ownership.
"I absolutely think it's been beneficial in terms of having family ownership at the Commercial Dispatch," he said. "I think generally that when ownership of a paper is running it and living in the same community, there is obviously a vested interest in the community. Historically, that is the role that community papers have played."
The size and scope of America's community newspapers is one of journalism's unanswered questions. Overall, 27,000 U.S. newsroom employees have lost their jobs since 2008, according to the Pew Research Center, as the industry has contracted amid a collapse of advertising revenue and economic recessions. Small newspapers with local owners and limited financial resources exist further on the margins.
"There are issues with family owned newspapers just like chain-owned newspapers," says van Tuyll, who worked at newspapers in Decatur and Robertsdale early in her career. "But I always felt a community was better served by a family-owned newspaper that lived in that community."