Two months to live: man on death row for Sylacauga murder claims innocence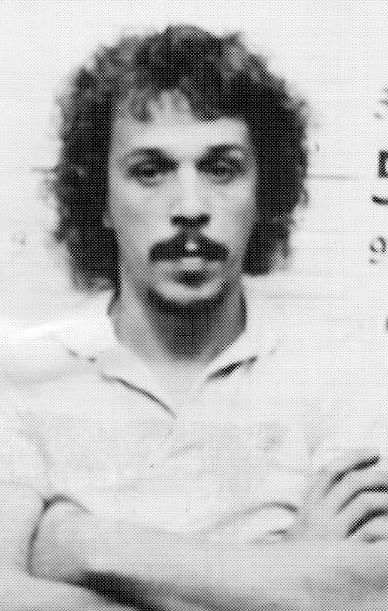 William Ernest Kuenzel turned 53 this month on Alabama's death row, where he has lived more than half his life.
That sentence could end March 19, the day prison officials plan to strap Kuenzel onto a gurney and inject him with an untried, but likely lethal, combination of drugs.
It's a process that doesn't bother most Alabamians, who live in a state with a homicide rate well above the national average, according to federal statistics.
But what if the man on the gurney is innocent? Many of the 194 people now on Alabama's death row claim it. Few have won over as many true believers as Kuenzel.
"The facts of this case present a powerful narrative. I think anyone who believes in a fair justice system can't help but get involved," said David Kochman, one of several lawyers working on Kuenzel's appeal.
Kochman says Kuenzel, formerly a welder at the Madix plant in Goodwater, was home asleep at the time of the 1987 murder that landed him in court and eventually in prison. Kochman will have 30 minutes to make that case to a state appeals court in April.
If the state doesn't execute Kuenzel first.
At about 11:30 p.m. Nov. 9, 1987, a worker at Joe Bob's Crystal Convenience Store in Sylacauga, arrived at work to find Linda Jean Offord suffering from a gunshot wound. Offord, a clerk at the store and divorced mother of three, died on the way to the hospital, according to news accounts from the time.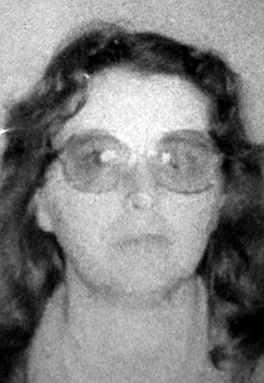 Days later, police arrested Harvey Venn, an 18-year-old who was living with a co-worker, Kuenzel, in a house in Goodwater.
Venn initially told police he was at Joe Bob's the night of the murder with a school friend, David Pope, appeals court records show. He later said he went to the store with Kuenzel.
Venn told prosecutors — and, later, a jury — that he waited in his car outside the store while Kuenzel went in with a shotgun, wearing an orange ski mask. Venn said he heard a gunshot, saw Offord falling, and drove off after Kuenzel re-entered the car.
On the witness stand, Venn said Kuenzel intended to rob the store to "pick up some easy money," according to The Star's coverage of the trial.
"I asked him what he thought about it," Venn said of Kuenzel on the witness stand. "He said he'd be all right in a few days. He said it was a shame that she had to get killed over money that was not hers to begin with."
Kuenzel's lawyers said he wasn't even at the store at the time of the shooting. Several witnesses said they saw Venn's car at the store before the shooting, and some said they saw Venn and someone else in the car.
One witness, 16-year-old April Harris, told jurors she saw both Kuenzel and Venn inside the store while riding by, as a passenger in a car on Goodwater Highway.
There was also Tony McElrath, a Sylacauga resident whose testimony seemed to contradict itself. Before the trial, transcripts show, he told defense investigators that he saw Venn shoot Offord. On the stand, he indicated that Kuenzel was the shooter. He also said he saw the shooting at "about 3" — even though all evidence showed the the shooting occurred after 11 p.m. McElrath didn't provide a clear answer when asked if the shooting occurred in daylight or dark.
Even prosecutor Robert Rumsey didn't seem to see McElrath as a credible witness.
"Tony McElrath did not see the shooting," Rumsey said in closing arguments. "Because when the shooting took place, Kuenzel had that ski mask on."
Prosecutors said a 16-gauge shotgun was used to kill Offord. Kuenzel's stepfather, Glenn Kuenzel, owned a 16-gauge, and a spent shell was found in a garbage can outside the home Kuenzel and Venn shared.
And then there were the pants. Venn had blood on the pants he wore the night of the shooting. In court, prosecutors said the blood was Offord's, and according to transcripts, Venn couldn't explain how the blood got there.
That was the only blood found outside the convenience store, transcripts show. There was no blood on the shotgun, and no fingerprints were recovered from the weapon.
To Kochman and other friends of Kuenzel, the case looks like prosecutorial dealmaking gone tragically wrong. Venn testified against Kuenzel to get a lighter sentence, Kuenzel's supporters say. Kuenzel was also offered a deal, Kochman said, but refused to take it precisely because he was innocent.
"He wasn't going to take a plea for something he didn't do," Kochman said.
Rumsey, the former district attorney, declined comment on the case.
"I had a rule then, and I still have it today, that if a case is in appellate court, I won't discuss it," said Rumsey, who now practices law in Sylacauga.
In exchange for his testimony, Venn got a non-capital murder charge. He was released after 10 years in prison. Court records show he's recently divorced, with kids, and living in Sylacauga. Family members who answered the door at his last known address said they didn't know where he was.
"He's not going to tell you anything," said Venn's sister, Lisa Sanders. "The district attorney advised him not to talk." Asked if that DA was Rumsey, she said the advice came from the man who was DA at the time of the trial.
Without a plea deal, Kuenzel was sentenced to death. Among the people who spoke at Kuenzel's sentencing was Orie Goggins, a prison inmate who told jurors Kuenzel had bribed him to say he was with Venn on the night of the shooting. Kuenzel and his mother, Barbara, would both later plead guilty to perjury and bribing a witness.
The perjury plea doesn't dim Kochman's faith in his client. Barbara Kuenzel didn't trust the justice system, he said, and did the wrong thing in an attempt to clear her son's name. Kuenzel accepted a guilty plea, Kochman claims, to get a lesser sentence for his mother. Attempting to bribe Goggins was a bad move on Barbara Kuenzel's part, Kochman said, but her motives "were not inconsistent with her son's innocence."
"These were hapless efforts by unsophisticated people," Kochman said. "We own it, though."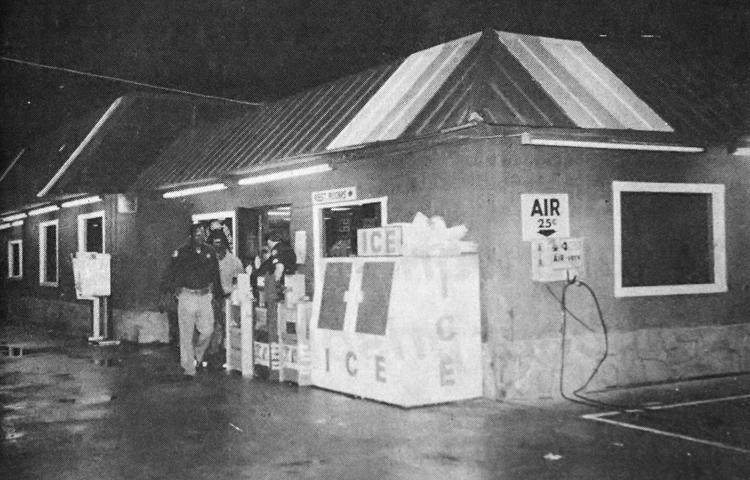 'I couldn't make out for sure'
A seeming breakthrough in the case came in 2010, when Kuenzel's attorneys gained access to transcripts of the grand jury proceedings that led to Kuenzel's indictment.
In those transcripts, April Harris — the 16-year-old who testified about what she saw from a passing car — couldn't place Kuenzel at the scene of the crime.
"I know that there were people in the store but I couldn't make them out for sure whether it was Harvey Venn and William Kuenzel or not," Harris said, according to the transcript.
"There's no reason to believe her trial testimony over her grand jury testimony," Kochman said.
Harris, now April Harris Collier, still lives in Sylacauga. She declined to talk about the case.
"I've been advised by the district attorney not to discuss my testimony," she said in a brief telephone conversation. "I feel very uncomfortable that you would call me at home when I've received threats." She didn't say who was threatening her, or when those threats occurred.
Rumsey said he never told any witness in the case not to speak to the press.
"Witnesses, it would be their right to talk or not to talk," said Rumsey. He said he, too, gets calls about the case, mostly from reporters from New York and other out-of-state locations.
While Keunzel's case is relatively unknown in Alabama, he clearly has a following elsewhere. Sam Waterston, the actor best known for his role as a prosecutor in the television show "Law and Order," narrated an animated Internet video that outlines Kuenzel's side of the case. Websites, Facebook pages and online petitions have popped up to call for Kuenzel's release.
There's little past media coverage of Offord's relatives. A few current Sylacauga residents with the same surname told The Star they weren't sure they were related, and the Star's attempts to find her three children were not successful.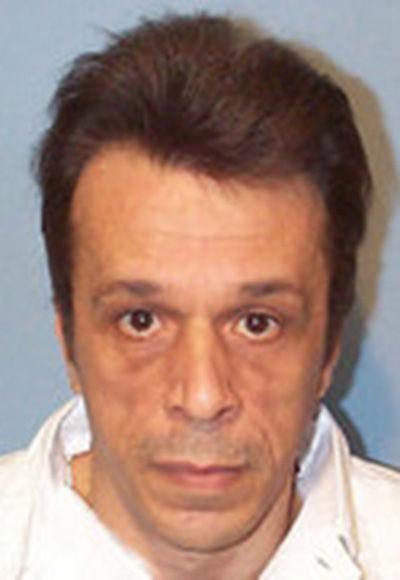 Kochman took Kuenzel's case, with the new grand jury transcripts, to a federal appeals court in 2012. A three-judge panel rejected it, and the U.S. Supreme Court later declined to hear the case.
A spokesman for Alabama attorney general's office, which has handled the case on appeal, said the office has no more comment on the matter.
"Kuenzel has completed the appeals process, the federal courts have examined his claim and rejected it and an execution date has been set," spokesman Mike Lewis wrote in an e-mail to The Star. "We have no further comment on the case."
Earlier this month, the Alabama Court of Criminal Appeals scheduled a hearing that could be Kuenzel's last chance to make his case — though Kuenzel may not even get that hearing. The April 7 court date is more than two weeks after Kuenzel's scheduled execution. Kochman says he'll seek a stay of execution, and hopes his client will eventually be freed.
"Bill's a young man," he said. "He still has some time left. He still can experience life."
Capitol & statewide reporter Tim Lockette: 256-294-4193. On Twitter @TLockette_Star.