Members of the public at an Anniston City Council meeting Tuesday were upset when the council instead adjourned without holding a public comment session. That segment had already been suspended for months due to the COVID-19 pandemic. 
Mayor Jack Draper explained as much early in the meeting, but about two dozen people in attendance became confrontational when the meeting ended without time for public comment. Many of those people were members of Change in Action, a Facebook group involved in protests and demonstrations that arose within Calhoun County soon after the death of Minneapolis resident George Floyd in May. 
Draper stopped to speak with television reporters after the meeting and was interrupted by several members of the group, who proclaimed their dissatisfaction with the omission of public comments during the meeting. Draper soon left the building, followed to his vehicle by several members of the group, some recording him with smartphones.
"So you don't want to hear from the folks that voted you in?" one person asked Draper as he entered his vehicle.
Typical council procedure allows for the public to make on-record statements to the council, but that portion of the meeting has been suspended since the early days of the COVID-19 pandemic. Members of the group said they had seen various local organizations approach the podium and speak to council members during the council's pre-meeting work session, but appeared to receive no clear explanation why they were not afforded the same opportunity. 
Attempts to reach Draper by phone and text message for comment after the meeting were unsuccessful. 
The would-be speakers came prepared to discuss a variety of topics, including education, a rejected federal probe of the Anniston police and the removal of a Confederate monument on Quintard Avenue.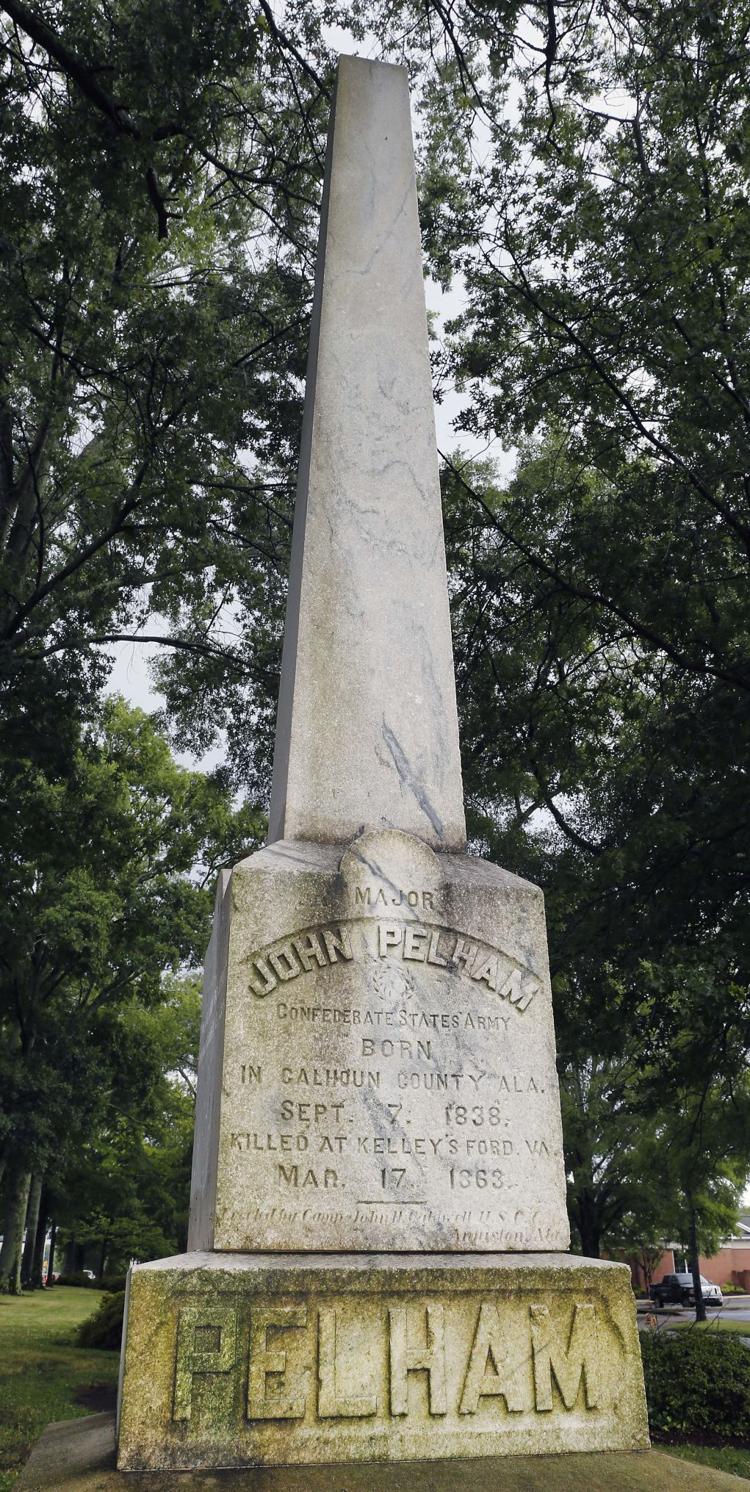 "I think that, in reality, it's very evident that Anniston is divided," said Kayla Talley, an Anniston resident. "The level of divisiveness in Anniston is crazy."
Talley explained that if she had been given the opportunity to speak in front of the council, she would have addressed the issue of divisiveness.
"I really want to talk about the equity amongst things that should be happening in this city and how the votes are not going the way that they should go," Talley said. "They're constantly three to two and unfortunately, the people that are always voting pro-something people of color are the two people of color."
Talley said that she doesn't believe Anniston's leadership hears her, and that her concerns often fall on deaf ears.
"It's not even about not getting what you want, it's about people disregarding you before you even have the opportunity to get across what's on your mind," she said.
Keeley Tibbitts, a student at JSU, said she came to the council meeting to address her concerns about the Confederate monument and the rejected federal probe of the Anniston police.
"We all came here to be heard by the council members and to maybe persuade them to change their vote," Tibbitts said, referring to the proposed probe. "We can't trust the police to police themselves."
Tibbitts also would like to see the council vote to move the monument on Quintard Avenue, dedicated to Maj. John Pelham, a Confederate cavalry member. Draper had suggested moving it to Janney Furnace; the council planned to speak about the obelisk during the work session Tuesday, but ran out of time.
"I don't think we should have these monuments out here because in Germany you don't see Nazi monuments," she said. "It's kind of embarrassing. It's kind of showing that we're not ashamed of our past."
In other business, the council during its work session discussed Councilman David Reddick's proposal to rename 13th Street in Anniston after the city's first black police officers, Frank Boyd Sr. and John Stubbs.
"It would be good for everything going on across this country to show we, as a council, support diversity and growth of diversity in our city," Reddick said.
Little expressed his opposition to the proposal, saying that it is "insulting" and "diabolical." He seemed to take issue with council discussion of recent civil unrest across the country, and characterized the proposal as a token effort.  
"We talk about the social climate today," Little said. "It's there because of not naming a street?"
— Approved the city's participation in the state's annual sales tax holiday on the weekend of July 17-19.
— Amended city law to reduce speed limits on more than 40 roadways.
— Approved a lounge retail liquor license for Last Chance Lounge, LLC, located at 4006 Old Birmingham Highway.
— Passed an ordinance amending city code to adopt the latest Stormwater Design and Best Management Practices Manual.