The pigeons at Saturday's pigeon show and competition near Anniston had names as fancy as their feathers. 
The Old German Owls, the West of England Tumblers, the Bald-Headed Show Rollers and others sat in their cages and showed off feathers in a variety of colors and styles. One had a red head and iridescent necks. Another had curly feathers that looked as if had been to a beauty shop, a third had feathered feet in the shape of maple leaves.
Members present at the local show of the National Pigeon Association, their ages ranging from nine to 70-ish, held high hopes at the Calhoun County Expo Center near the Ag Center, both just off U.S. 431 in Saks. 
Each member hoped their pigeon would receive a best-of-show award. Three judges moved among about 100 cages, boldly picking up the beaked fowls and observing the pigeon's proper struts. 
The fantails had their own runway, and they showed off with every step. One light brown fantail did exactly as it should: walk on its six tiptoes, spread its back features the size of dinner plates and held down its head beneath its ample bosom.
This year's show had a premier judge named Brian Pogue who had come all the way from Toronto, Canada, to assist other judges.
"I have judged pigeon shows in North America, Europe, Africa and Australia," he said. "When I travel, I like to stay with families. That gives me a chance to get to know each place's culture."
Pogue had been to Alabama before, Fort Payne specifically. He wasn't surprised at the locals' drawl and hospitality — traits shared by many of those present. Many members in the spacious and well-lighted Expo Center were from cities outside of Calhoun County, having driven in from Georgia, the Montevallo area and Auburn.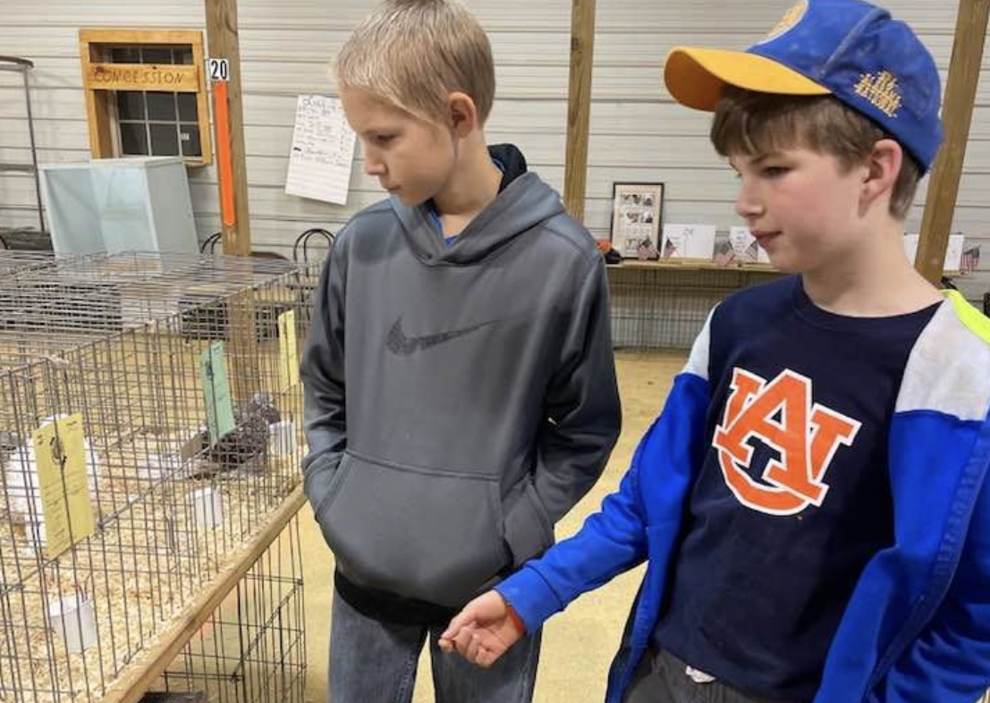 Hobbyists say one of of the main goals of raising pigeons is to keep the different breeds from becoming extinct. That's why they encourage the efforts of young pigeon-raisers who can keep the tradition of growing pigeons alive. One youngster at Saturday morning's event was Sam Hughes, 12, of Fairmont, Ga. His parents, Dan and Michele, help him raise frill-back pigeons, which have a back full of tightly curled feathers.
Jay Turner, the organizer of the show, had his own pigeon in the show, an Old German Owl pigeon with white feathers and fudge-brown wings.
"I've been doing this since I was nine years hold," said the 55-year-old Turner. "This hobby dates back in my family for generations. It's a tradition."