Federal officials — U.S. Interior Secretary Sally Jewell and National Park Service Director Jonathan Jarvis among them — will visit to size up two local sites that could be declared a national monument. One is the spot on Alabama 202 west of Anniston where a mob burned a bus carrying Freedom Riders in 1961; Locals have been working for years to establish a park there.
The other is the downtown building that once housed the station where that bus was first met by angry locals in 1961. The yellow-brick structure, which today houses Howell Signs, opened as a bus terminal in 1952 but served in that role for only about 15 years.  National Park Service officials first expressed interest in the building back in July.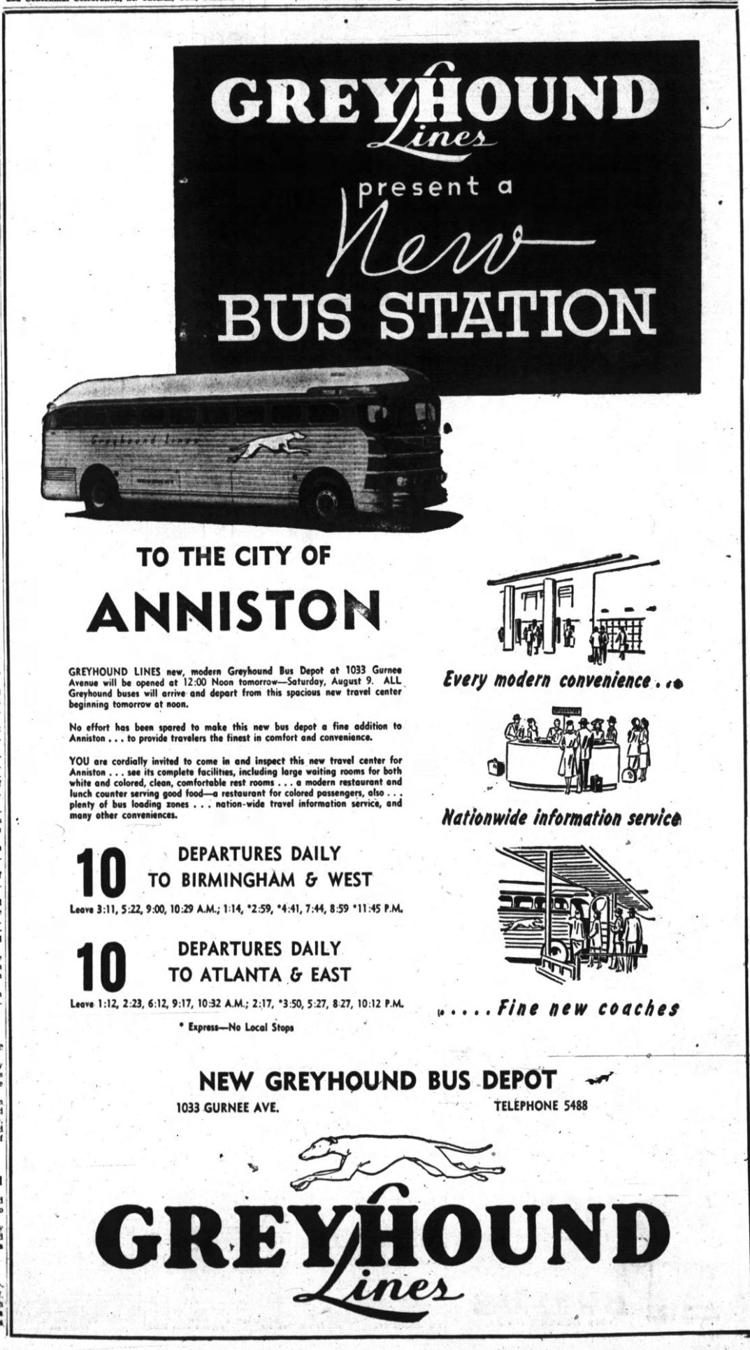 Aug. 9, 1952 — Greyhound Lines opens what an ad in The Anniston Star called a "spacious new travel center" at 1033 Gurnee Ave. The ad promoted separate waiting rooms and restaurants for "white and colored" passengers. The new station's dining room "will be open 24 hours daily," the story said.
May 14, 1961 — A Greyhound bus carrying  Freedom Riders — civil rights demonstrators testing Alabama's compliance with a U.S. Supreme Court ruling outlawing enforced racial segregation of interstate transport services — arrives at the Anniston depot at 12:58 p.m. The station closes its lunch counter "to avoid trouble that might occur there," according to report by the city's police chief.
The bus is attacked by a mob of locals, and police usher the disabled vehicle away from the station. It later stops on Alabama 202 west of town, where a mob attacks riders and torches the bus.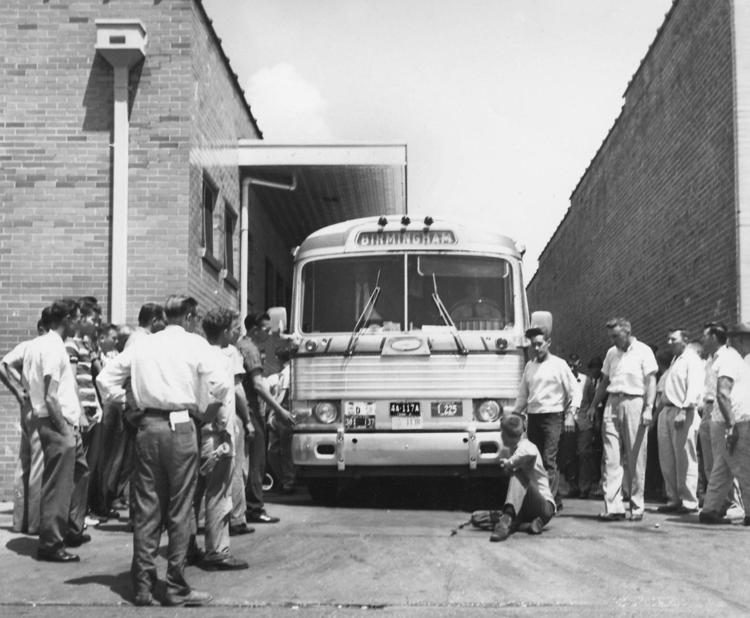 Feb. 1, 1967 — 1033 Gurnee becomes vacant as Greyhound moves its Anniston terminal to a new station at 12 W. Eighth St. 
1971 — City directories show a new occupant of the Gurnee Avenue space for the first time — Harrell & Son Floor Covering. 
1979 — Pete's Safety Cab Co. is listed in city directories as the latest occupant of 1033 Gurnee Ave. 
Nov. 17, 1979 — A story in The Star announces Anniston Business Machines has moved into the old Greyhound station, now listed as 1031 Gurnee Ave. City directories published in 1980 show ABM at that address, while 1033 Gurnee is listed as "vacant." 
Jan. 6, 1995 — Howell's Signs opens at 1031 Gurnee, according to a December 1994 column by The Star's George Smith. 
May 12, 2011 — As part of events marking the 50th anniversary of the 1961 attacks, the downtown development agency Spirit of Anniston unveils a mural of a Greyhound bus on the wall of 1029 Gurnee, facing the former bus station. Signs there document the history of the Freedom Rides and the attacks in Anniston.