The Anniston Star's response to a T-shirt calling for journalists' death has raised nearly $800 for a nonprofit organization protecting reporters.
A Reuters photographer on Nov. 8 tweeted a picture of a Donald Trump supporter with a T-shirt reading, "Rope. Tree. Journalist. Some assembly required."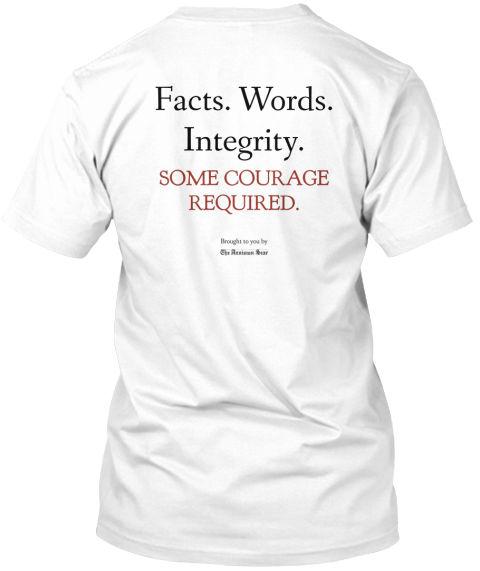 The tweet came at the end of an election season in which journalists were cursed at during Trump rallies and denied press credentials from the Trump campaign.
After seeing the shirt on Twitter, Star Managing Editor Ben Cunningham took to TeeSpring.com, a site that allows users to design and sell their own shirts. By Nov. 16, anyone with $20 could buy a shirt that read, "Facts. Words. Integrity. Some courage required."
"We were happy to get the support we did for the project, because we'd never done anything like this before and didn't know what to expect," Cunningham said.
Since the item went on sale, people throughout the country have purchased 89 shirts, raising $791 for the committee.
The first campaign ended Nov. 28, but The Star offered the shirts for sale again Friday. Orders placed by Dec. 15 are expected to arrive by Christmas. The shirts are $19.99 each for most sizes, at https://teespring.com/some-courage-required.
The Star's shirt caught the attention of the New York-based Committee to Protect Journalists' staff, who said the sentiment encouraged them to keep doing their work.  
"This T-shirt is symbolic of the solidarity among journalists and those committed to a fundamental value of journalism and press freedom," Courtney Radsch, advocacy director for the committee, told The Star in November.