Anniston residents will have a chance to sound off  — pro or con — on a proposed deannexation of City Council Ward 4 at a pair of public meetings with State Senate President Pro Tem Del Marsh later this month.
The senator will host a public meeting at Anniston City Meeting Center at 6 p.m. Jan. 28 and a second meeting at Norwood Hodges Community Center at 6 p.m. Jan. 29, according to an announcement by Marsh's staff.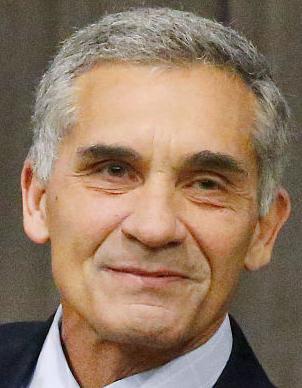 "It's just an effort to let people talk and decide where they are on this issue," Marsh said Thursday. 
A group of Ward 4 residents approached Marsh last summer with a plan to pull Ward 4 and some surrounding neighborhoods — mostly-white and higher-income areas of the city's east side — out of Anniston altogether. 
A draft bill, created by advocates of the proposed deannexation, would have broken Ward 4 out of Anniston and made it part of Oxford, by legislative action, without a local vote. 
Marsh never endorsed the proposal, but he did promise a public meeting on the issue. He also asked Mayor Jack Draper late last year for information about the city's pension plan, to help him decide on the proposal. 
Marsh's proposed meetings come just a week before the beginning of the 2020 legislative session. The senator said he'll moderate the meeting. 
"I'll hear them talk about why they want Ward 4 to leave, if that's what they want," he said.
Ward 4 resident Judy Draper said she hopes to present Marsh with signatures of Anniston residents on a petition to keep Ward 4 in the city.
"I love the city and I want to keep it together," said Draper, a founder of the anti-deannexation group Save Our City. Draper — no relation to Anniston Mayor Jack Draper — said Thursday that she wasn't sure how many people had signed the petition. 
Charles Turner, a leader of the pro-deannexation group Forward4All, said he wasn't sure he'd say anything at the meeting.
"I just want to him to hear the reaction of Ward 4 residents on deannexation," Turner said. 
Turner said he hopes the conversation will include discussion of the city's police and fire pension plan. City Council members have said the pension plan would go broke without contributions from Ward 4. Turner says the pension plan, underfunded in past years, is headed toward failure anyway. City officials, citing recent efforts to pay more into the system, say the pension fund is on track for full funding. 
Turner said that in past meetings with deannexation proponents, Marsh nixed the idea of deannexing Ward 4 with a legislative vote alone. 
"He told us that if we couldn't get a referendum on the ballot, it wasn't going to happen," Turner said.
Marsh on Thursday confirmed that he opposes any deannexation that doesn't include a vote by local residents. 
"It's a big if, but if we do it, it's only going to happen with a vote of the people," Marsh said. 
Marsh's proposed meetings come as city staffers are hosting a series of ward-by-ward public meetings with residents, to discuss more general concerns.