State Sen. Del Marsh, R-Anniston, is changing his plan for one of this week's scheduled hearings on the deannexation proposal known as Annexit. 
Marsh was set to meet Tuesday and Wednesday with Anniston residents about a proposal to move Anniston's Council Ward 4 and some surrounding neighborhoods out of the city. But the senator's staff on Monday announced that the Wednesday meeting will be postponed for a day, because the senator will be out of town. 
"He's going to the White House," said Will Califf, a spokesman for Marsh.
Residents of Ward 4, one of Anniston's 4 City Council wards, drafted a proposed bill last summer that, if passed, would have moved them out of Anniston's city limits and into Oxford by an act of the Legislature, without a local vote. 
Advocates of the shift cited stagnant property values among their reasons for wanting to leave. The Anniston City Council opposed the plan, and some critics, noting that Ward 4 is a mostly-white section of majority-black Anniston, denounced the proposal as racist. Oxford officials said they had no desire to take on the additional territory Ward 4 would represent.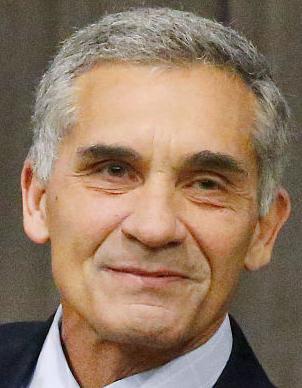 Marsh has never committed to sponsoring the bill, but did schedule meetings for this week to discuss the proposal. The Legislature meets next week; as president pro tempore, Marsh plays a key role in deciding which bills reach the Senate floor and which do not. 
Marsh has said he wanted public meetings to fulfill a promise to Ward 4 residents, to hear more about their concerns with remaining in Anniston, and to hear more about the city's pension plan for police and firefighters, which would likely be affected by a Ward 4 exit. 
Some residents of southeastern Anniston have proposed breaking off much of the city. Much about how such a move would or could work remains to…
Califf said Marsh was invited to the Wednesday signing of the United States-Mexico-Canada Agreement, the successor to NAFTA that Congress approved in December. Replacing NAFTA was an early goal of the Trump administration. 
Marsh will still meet with local residents at 6 p.m. Tuesday at the Anniston City Meeting Center. But the second meeting in the series is now set for 6 p.m. Thursday at Norwood Hodges Community Center. 
That's likely to conflict with another planned city meeting. City Manager Steven Folks earlier this month began a series of ward-by-ward meetings with local residents. A meeting with Ward 3 residents is set for Thursday, just 30 minutes before Marsh's meeting starts. 
City spokesman Jackson Hodges said that Folks and other city staff still plan to attend the Ward 3 meeting. He said Mayor Jack Draper might attend the Annexit meeting instead. 
Draper is from Ward 4 and, like other members of the council, has opposed the Annexit plan. Attempts to reach both Draper and Ward 4 Councilwoman Mille Harris for comment were unsuccessful.
Ward 3 Councilman Ben Little has been perhaps the most vocal opponent of the Annexit proposal — but Little said he has no plan to attend either the Ward 3 meeting or Marsh's meeting Thursday. 
He said he wasn't involved in the planning for the meeting in his ward, and he said he didn't want to engage with supporters of the proposal Ward 4 exit.
"They've already caused irreparable harm to the city," Little said. 
Lawmakers have pre-filed 106 bills for consideration in the legislative session that starts next week, according to legislative records. There's no Anniston-related bill among them.