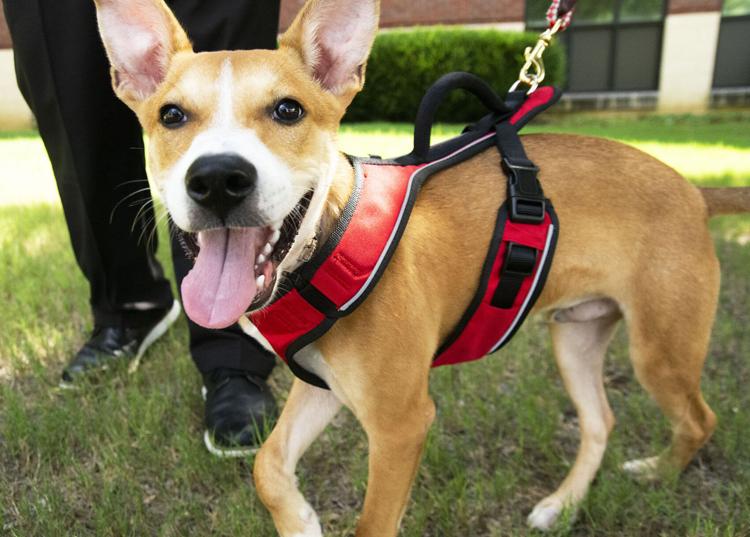 The Anniston Police Department is getting acquainted with the newest member of the team: a puppy named Jack, who was rescued last week by a public works employee.
According to Chief Nick Bowles, Jack is going to be the department's official community relations dog. Sgt. Michael Webb said Jack is set to be sworn in on Sept. 15.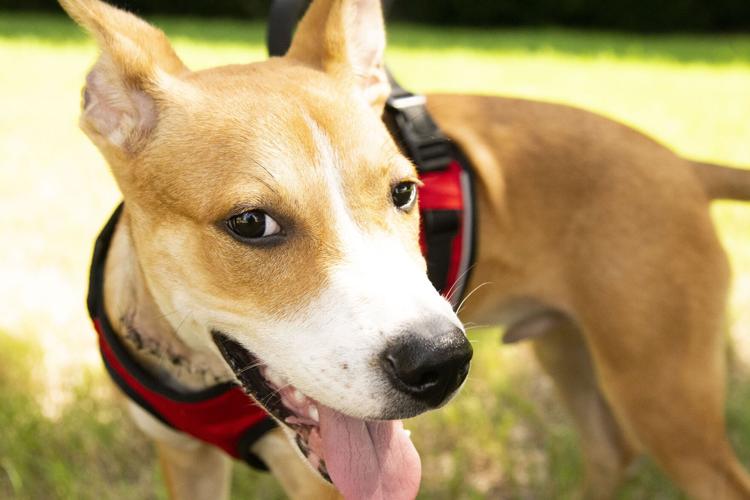 Bowles said he hopes Jack will shine a spotlight on animal rights while also serving as a friend to the community. Webb said he plans to take Jack to schools and events so locals can meet him.
"He's simply a pick-me-up," Webb said. "He brings a smile to people's faces."
Early last week, Webb said, a public works employee found Jack chained up in a yard on Johnston Drive. Webb said Jack had been severely neglected, and had been there for so long that the chain had become embedded around his neck.
If Jack was going to make it, Webb said, he would need thousands of dollars' worth of surgery, which wasn't covered by the department's budget. So, with Bowles' permission, Webb set up an account on the GoFundMe fundraising website, hoping to raise $2,000. 
Within 24 hours, Webb said, the community had donated $3,000. He said the remainder of the money will go toward Jack's vet bills and treatment for any abused or neglected dogs they find in the future.
"I wanted to make sure we could keep him here . . . so people can keep up with him and follow up on his story," Webb said.
Initially, Webb said, he thought Jack was a Jack Russell terrier, hence the name. Bowles said there might be some Jack Russell terrier in him, along with some pit bull, but they're not entirely sure what breeds he may be. Bowles estimated Jack was around seven or eight months old.
"He's going to be a big dog," Bowles said. "He's got some big paws."
Webb said Jack was learning the basics of obedience, but that was the extent of his training.
"He's a great-tempered dog, and he's so smart," Webb said.
On Wednesday, Webb said Jack's scars are still visible and he's set to have his stitches removed soon. Emotionally, Webb said, Jack is healing just fine.
"To not know where he's been and what he's gone through, he's a tremendous dog," Webb said.