Anniston City Councilman Ben Little Monday night voted against declaring a car he owns and two owned by his church public nuisances.
Little in a phone interview Tuesday said he doesn't believe doing so violates the state's ethics laws that prevent elected officials from gaining personally through their office.    
Before voting Little said that "1003 South Leighton Ave., that is corrected, and 401 E. 22nd St. has been." Little owns the home on South Leighton and is pastor of the church at 401 E. 22nd St.
"Somebody's shooting pellets and throwing rocks. That's all I'm going to say about that now," Little said of the reason a Cadillac at his home has broken windows, which landed it on the list to be declared a nuisance. A Chevrolet van at his home was also on the list, as was a van at his church.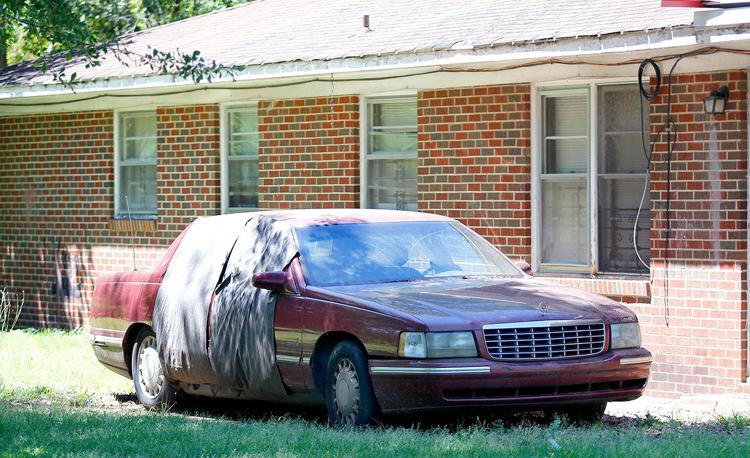 Councilman David Reddick expressed concern at Monday's meeting over two vehicles at the home of a constituent on McKleroy Avenue, and also voted against passing the resolution to declare the list of 12 vehicles as nuisances.
Mayor Jack Draper and Councilman Jay Jenkins voted for the resolution, but with Little's and Reddick's "no" votes the resolution failed in a tie. Councilwoman Millie Harris did not attend the meeting.
Because the resolution failed, the city won't be able to move forward on forcing other property owners to move their cars, which can inconvenience other residents and damage the value of property in the neighborhood.
Little on Tuesday said his Cadillac runs; it was parked behind his South Leighton home on Tuesday with a tarp hiding the smashed windows.
"The car cranks now, and really it's a crime scene still," Little said, but he added that he hasn't contacted police about the alleged vandalism.
Little said his church, Refuge Full Gospel Methodist, owns both the vans. One van, parked at the church "has low pressure and so I'm not driving it," he said, and the other, parked at his house, runs but needs cooling system work before being driven.
Little said the city sent him a letter last week about all three vehicles.
Asked if he believes his votes against declaring the vehicles nuisances could have violated state ethics laws, Little said no.
"I don't see it as an ethics violation, because there's nothing to it," he said. "I'm not profiting from it. If there was a monetary gain for me I would not vote on it."
The city's process of handling nuisance vehicles can come at a cost to the owners of those vehicles, however. Little could have been charged to have the vehicles towed and stored if the resolution had passed.
Tana Bryant, the city's code enforcement officer, said by phone Tuesday that after a vehicle has been declared a nuisance, the council could vote to abate the nuisance. If the owner fails to correct the problem the city can have the vehicle towed away, and the towing company would charge the vehicle's owner for the cost of towing and storage, Bryant said.
Once towed, the owner can only retrieve a vehicle by showing a current car tag, insurance and proof that the vehicle can move under its own power.  
Anniston considers a vehicle a nuisance if it's unregistered, unlicensed, inoperable or has been sitting for more than 30 days.
Bryant declined to discuss Little's car or the two vans.
Lori Lein, general counsel for the Alabama League of Municipalities on Tuesday declined to answer questions about the matter, noting that the organization works on behalf of the state's municipalities. Lein referred questions to the Alabama Ethics Commission.
Questions sent to the Ethics Commission weren't immediately answered Tuesday afternoon.
According to state law "no public official or public employee shall use or cause to be used his or her official position or office to obtain personal gain for himself."
A person convicted of doing so could face a class B felony charge with a possible prison sentence of between two and 20 years.