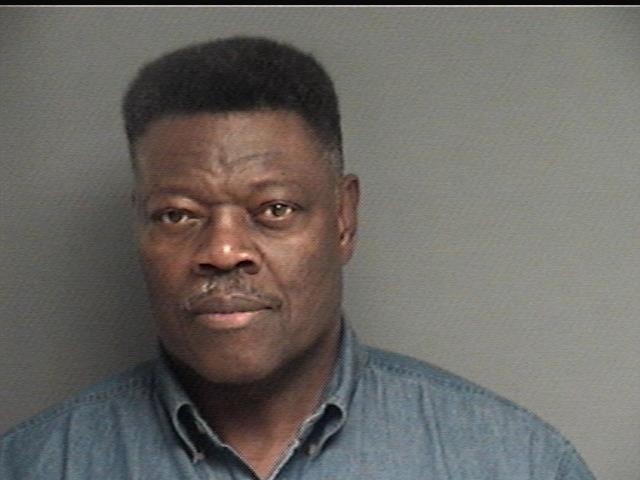 Anniston City Councilman Ben Little turned himself in at the Calhoun County Jail on Monday evening, charged with two counts of violating the state's ethics law, according to Calhoun County's sheriff.
A Calhoun County grand jury filed an indictment Jan. 22 in which Little is charged with voting on city legislation in which he knew he had a conflict of interest and on a matter in which he had a financial interest.
If convicted of intentionally violating either of the charges, Little could face between two and 20 years in prison, a fine of up to $30,000 and removal from office.
Little turned himself in at 6:03 p.m., according to Sheriff Matthew Wade, and was released on his own recognizance shortly after. Little is scheduled to appear in court for arraignment March 14.
Little declined to comment Tuesday afternoon and directed questions to his attorney, Donald Stewart. An attempt to reach Stewart by phone Tuesday afternoon was not immediately successful.
In a Facebook post on his public profile Tuesday, Little said "... a few people on the council reported me to the ethics committee say that I voted on a nuisance Order on my car during a council meeting which is totally false. The minutes even showed I didn't vote."
According to the May 1 minutes, Little claimed before the vote that vehicles at 1003 S. Leighton Ave. and 401 E. 22nd St. "had been taken care of." A reporter visited those properties Tuesday and found at least one vehicle, a Cadillac DeVille with its passenger side covered by a tarp, in the same spot where it sat in a 2017 photo taken after that council meeting.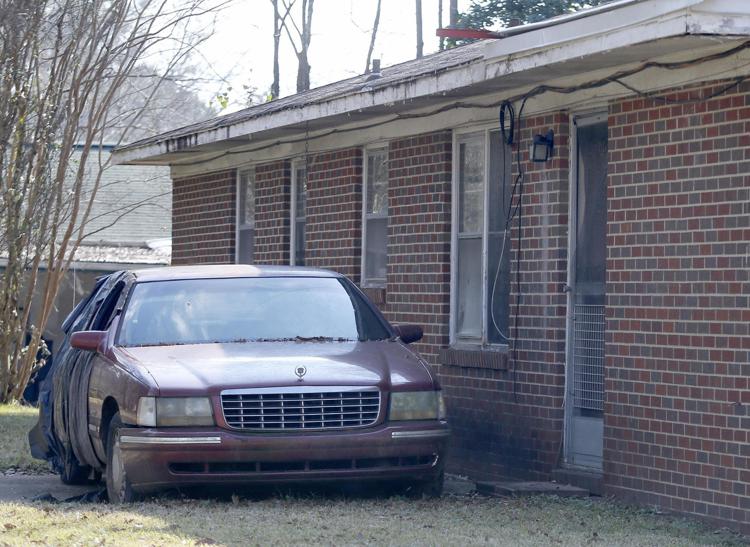 City Manager Jay Johnson confirmed Tuesday that after the vote in 2017, the abatement issue was not raised again.
Reddick said Tuesday that the nuisance abatements should have been removed from the resolution that included Little's relevant properties after Little said the nuisances had been cleaned. If it had been removed, Reddick said, Little could not have voted on his own property.
However, city code Section 34.17 says that after a public hearing, the City Council must vote on any objections to allow or overrule them "by motion or resolution," which guarantees that a vote on each property will be taken. According to Johnson, only a city code enforcement employee can determine if a nuisance has been removed. The council cannot accept the assurances of a resident as fact, Johnson said.
Attempts to reach Draper by phone Tuesday were unsuccessful. Harris and Jenkins declined to comment on the indictment.
Both Reddick and Little, by phone and Facebook post Tuesday, and during the most recent City Council meeting, shifted gears to discuss allegations Little have leveled against Harris and Jenkins repeatedly in the past, and for which he requested a council inquiry in 2017.
Little alleged that Jenkins' architecture firm worked illegally for the city on "City Hall, the botanical garden and fire station," he said in 2017, and alleged that a company owned by Harris' husband, Braxton Harris, received $26,000 in reimbursement from the Anniston Downtown Development Authority in 2015.
Jenkins received the approval of the Ethics Commission before his firm took on that work, according to reports at the time, and the board that approved funds to Harris' husband was separate from the City Council. A vote to open a council inquiry on the subject failed in October 2017, when Harris and Jenkins abstained from the vote, which left it lacking a majority vote when Draper voted against it.
Calhoun County District Attorney Brian McVeigh said Tuesday that Little's case is under investigation by the Alabama Attorney General's Office. Attempts to reach representatives of the Attorney General's Office for comment were unsuccessful. The indictment is signed by Scott Lloyd, a deputy district attorney from the circuit encompassing Cherokee and DeKalb counties. Lloyd said Tuesday that the attorney general's office requested the Ninth Circuit handle the case.
The charges are not the first to threaten Little's standing in office. In 2012 he was charged with and found guilty of overreaching his authority in an incident in which he ordered a city employee to hand over surveillance footage of an alleged theft at a city garage. That conviction carried a sentence of removal from office. Little had only three days remaining in his term at the time, and had already lost a re-election bid. Ward 3 voters returned him to office by a narrow margin in 2016.