Former City Manager Jay Johnson wasn't finished in Anniston, but he stepped away all the same this week.
Johnson is the seventh city manager in two decades to leave the position of Anniston's chief executive officer, managing the day-to-day operations of the city. The longest streak has been four years, so far. Johnson managed 16 months with the City Council, which voted to accept his resignation from the $135,000-per-year job Tuesday, after a brief executive session to discuss matters "likely to be litigated.''
Johnson said Wednesday in an interview at The Anniston Star that he'd reached an agreement with the city: In exchange for 90 days of pay, along with his accrued vacation time, he'd agree not to file a hostile work environment lawsuit.
He said he'd consulted but not retained an attorney for a suit against the city. He said that it would have been a long, drawn-out process, and it would hurt the city he had just recently worked for, and where he still lives, at least for now.
"From my perspective, I think I could have won," Johnson said.
Johnson had friction with Reddick before he was even hired.
"Honestly I feel like that it's because that of the top candidates you're the only Caucasian candidate," Reddick said, noting that another candidate had already accepted a job elsewhere. The remaining candidate, Troy Bell, had not been contacted for an in-person, follow-up interview.
During the Feb. 6, 2018, meeting in which the council voted to hire Johnson, Reddick voted against him, voicing his support for Bell. Reddick said at that time that race played a role in his preference Bell, who is black.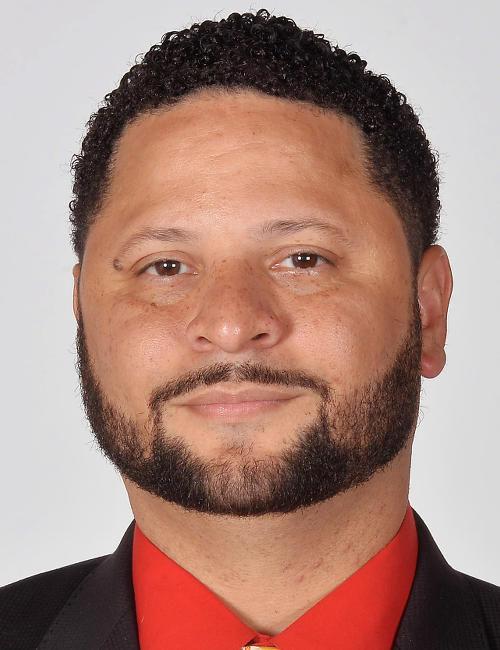 Councilwoman Millie Harris noted that Bell had just four months of deputy city management experience compared to Johnson, who had worked in that role in  Shelbyville, Tenn., for six years just prior to interviewing, and another 14 years in Franklin, Tenn. before that.
She said that race had nothing to do with her support of Johnson. Reddick responded that he also didn't base his choice on race.
"Who brought up race?" Reddick asked Harris. "I think Bell would have made a better city manager. He's got experience we need for this city, and he ain't ready to retire."
Reddick was later censured by the council in November, for an email he sent to Johnson about a perceived failing on Johnson's part to offer ideas to improve the city, in which he made comments the council deemed ageist. Reddick provided copies of the email at that time.
Little, meanwhile, voted in favor of hiring Johnson. It was also Little, nearly a year later, who asked the council to vote to terminate Johnson's employment. He said at the time that Johnson had not been completing work orders — requests for anything from cleanup to repairs of public property — in his quarter of the city.
"If I put a work order in, I expect them to be addressed," Little said during that meeting, on Jan. 15. "Instead, six months to a year later, constituents are getting me in the street asking about it again. That's the reason why I made this request for his resignation."
Little said Wednesday that he believed he acted appropriately with Johnson.
"Sure, everything may not have been pinpoint the exact right way, but no harm was intended in anything I did or said," Little said.
He said he met with Johnson before his first interview with the city and offered a list of things that needed to be fixed. He said it included the management of relationships between city staff and the public, apparently in relation to city inspections, though he didn't elaborate.
Emails among Anniston city officials from earlier this month that show what former city manager Jay Johnson says is harassment by City Council…
Johnson replied to that email, which went to the full City Council, and said that at that time the business hadn't applied for a license.
"You don't know how to let things be brought up without you rushing in," Little responded. "You don't follow city code on several issues. I am not saying to violate anything, it will be brought up tonight."
Johnson emailed back a citation of the city code to be violated by bucking procedure.
On Wednesday, Little said that Johnson often wanted "to get in and go against it," and was the first to respond to emails Little sent to the council.
Johnson noted that keeping council members informed was one of the priorities of his former job.
Asked about the apparent violation, Little said that the application had since been made and a public notice was posted Saturday. The council is scheduled to vote on the license Tuesday.
Reddick said Wednesday that Johnson was friendly in conversations in his office, but anything they agreed on would be forgotten or ignored in public meetings.
"There was not one time we brought something to the agenda that he didn't try to get the council to vote it down or discontinue it or not address it," Reddick said.
He said he didn't believe he'd acted inappropriately, when asked about Johnson's allegation of discrimination. Reddick said that his whole life has been about equality.
"A lot of this could have been solved with picking up the phone, call me and sit down and have lunch," Reddick said.
Much can be discerned about Johnson's experience in Anniston by listening to him explain an ideal City Council meeting.
"In an ideal world, you would have legitimate, real discussion. You would take the time to discuss an issue, to look at all sides of an issue. Then you would vote. You would allow staff to implement a decision. In an ideal world you would let staff vet ideas and vet in the background before it becomes a public discussion. In an ideal world, you'd set priorities," Johnson said.
The city has advantages, he said. It's halfway between Birmingham and Atlanta on Interstate 20, with convenient access to that highway, which acts as a transportation artery for the southeastern U.S. The area itself is beautiful, he noted. There is land waiting to be used at the former Fort McClellan.
But the city is also building a reputation that its positives can't outpace. Anniston has burning buses and industrial waste, abandoned military complexes and a shrinking population. Political strife, Johnson said, is warding off investment.
"It's the concern that their entity will get involved in a controversy," he said of potential investors. "More than one time I was told they had a concern that if they got into financial involvement with the city, that the money wouldn't get spent where it was supposed to."
He said Anniston needs warehousing, light assembly and automotive suppliers, industries which could be based at McClellan.
"There are so many industries where Anniston would make sense. But it's probably Calhoun County that makes sense," Johnson said.
He said he believed that Stephen Folks, director of Anniston's Parks and Recreation Department and the appointed interim city manager, is an excellent choice of temporary replacement.
"I think he will eventually encounter some of the same quandaries I found myself in," Johnson said.
For his part, Little said he is opposed to Folks' appointment. He said Folks has already been billed to him as the "first black city manager" in Anniston.
"These things are just insults. It speaks to the volume of people not understanding the racial tension that is here," Little said.
He would have preferred Cory Salley, the city's finance director and a former interim city manager, he said.
Reddick said he was excited to see what Folks could bring to the city manager position.
"It's an opportunity for him to kind of leave his mark," Reddick said. "Let's see what happens."
Folks said that taking the offer was an easy decision.
"I'm stepping in with a good team," he said of his fellow department heads.
Johnson said that if he was offered another city manager job, he would have to look at it seriously. He said he thought the odds of that happening were low, given the circumstances. When he and his wife leave Anniston sometime in the next few months, it will be to an uncertain future, he said.
"It could have been different," Johnson said.