Twenty-three years ago, Anniston's Parks and Recreation Department workers wanted to be innovative. So instead of a run, then-athletic director Harry Harner came up with a bike ride.
Now, the Iron Mountain Challenge draws bikers from all over. This year's ride is June 25 and starts at the Aquatics and Fitness Center at McClellan at 7:30 a.m. All of the money raised will benefit outreach and educational programs at the Anniston Museum of Natural History.
The ride is known for having the friendliest rest stops, according to Angie Shockley, programs director for Anniston's Parks and Recreation department.
However, she said the four routes, a 25-mile cruise, as well as a 50-, 62- and 100-mile ride, are tough. The routes have changed over the years to be more challenging.
"We get called ugly names, sometimes, because of Bains Gap and Oak Level and that area," Shockley said. "It's a pretty steep climb, steady climb. They're mad at us, but they love us when they get back."
The ride started out as the Woodland Park Century Challenge, dubbed "Woody" by riders, but the name changed when it moved out to McClellan.
The parks and recreation staff always look forward to the event, according to Shockley.
"It's one of our favorite events to have and work because we've developed relationships with these riders over the years," Shockley said. "It's kind of like a vacation, we see them once a year."
Some riders even visit with the staff if they are passing through the area.
Every year is a learning curve, and this year is no different, according to Shockley.  Meals and snacks have changed over the years to factor in riders' wants and needs. This year, the ride itself might change, but not because of rider feedback.
Jarrod Simmons, city administrator for the city of Jacksonville, hopes to have the work done by the end of the month. Crews have excavated and refilled the holes, but Simmons said there is still some work to be done.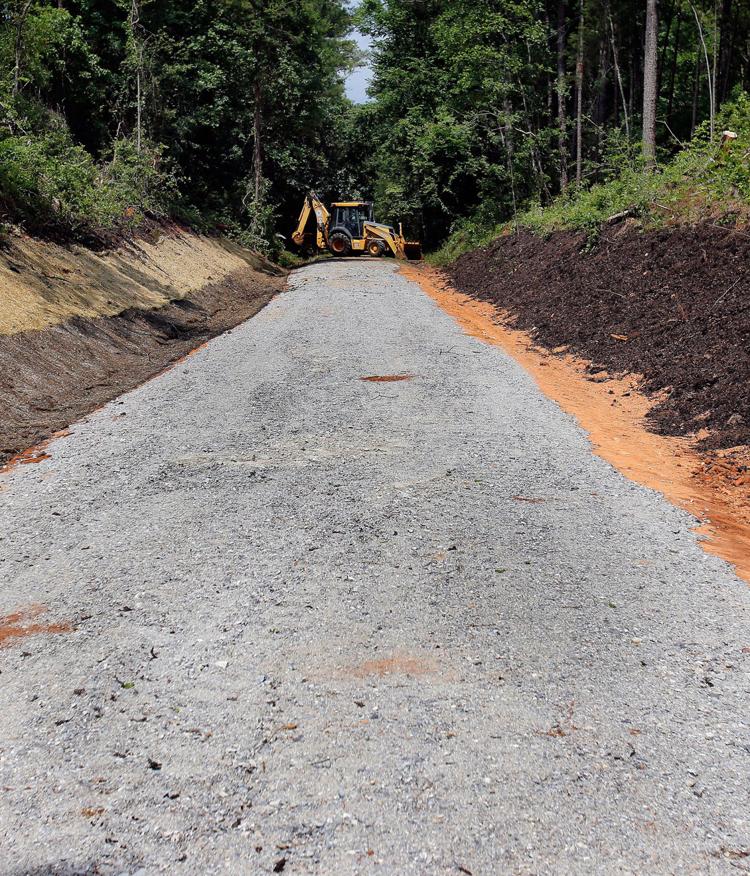 "It's ready to be repaved," Simmons said Tuesday.
Simmons added that there is still work to do on ditches and side slopes along the trail, and he said the completion date depends on how fast the city can coordinate with the contractor for repaving.
Shockley hopes the trail will be passable, but organizers are prepared with a detour in case paving isn't complete.
"This is just a small bump in the road," Shockley said.