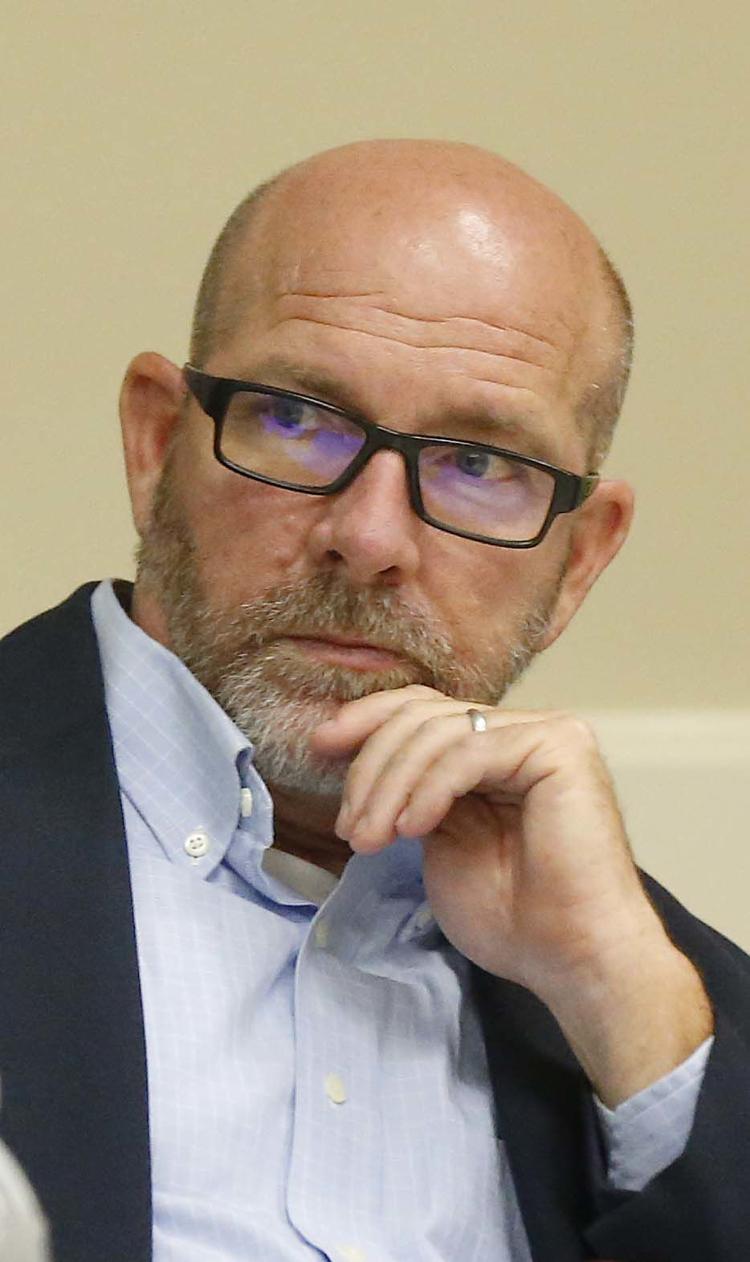 The Alabama Ethics Commission on Wednesday found that Anniston City Councilman Jay Jenkins violated state ethics laws, and it referred the case against him to prosecutors.
The Ethics Commission did not discuss the details of the complaint against Jenkins in the public portion of its meeting, but voted 5-0 near the meeting's end to forward the complaint to the district attorney's office in "the appropriate judicial circuit."
"I haven't formally been told about the complaint," he said. "At this point, I know about as much as you do about this."
Jenkins said he did not believe his vote violated ethics law. He said he didn't seek an opinion from either the Ethics Commission or the attorney general before the vote. 
Calhoun County District Attorney Brian McVeigh said Thursday morning that he was aware of the complaint against Jenkins, but didn't know what charges were being suggested. 
"They called me this morning to let me know a complaint would be sent, but I have not seen the complaint," he said. 
Jenkins has faced ethics complaints in the past. In 2016, a former mayoral candidate filed a complaint with the Ethics Commission alleging that work for the city by Jenkins' architectural firm violated ethics laws. 
Also in 2016, Jenkins' Ward 1 City Council opponent, Angela Fears, filed complaints with local and state prosecutors alleging that Jenkins filed campaign finance reports after deadline. Fears at the time asked that Jenkins' election be invalidated. 
Jenkins said Thursday that the Ethics Commission had cleared him in those complaints.
With the commission's decision, Jenkins becomes the second member of the current City Council to face prosecution over ethics charges. Councilman Ben Little is scheduled for trial Monday over an allegation that his 2017 vote on nuisance abatements on his property violated ethics laws.
The council voted 3-2 in March to approve a lease with The Anniston Star to use part of the newspaper's headquarters as a temporary city hall. The old City Hall building on Gurnee Avenue is set to be demolished to make way for a new federal courthouse. The council has yet to decide on a permanent location for a new City Hall. 
Little, the Ward 3 councilman, was the council's most vocal critic of the lease from The Star. He said Thursday that he was not the source of the ethics complaint against Jenkins.
"I was critical of the move to The Star, but I don't want to see the city falter or The Star falter," he said.