Sandra Stoudenmire wants more for her life. She wants a better job, to go back to school and a place to call her own.    
"It's my dream to have my own backyard," Stoudenmire said, seated in her Glen Addie Homes apartment in Anniston on Friday.
Stoudenmire said she's excited to see what sort of home the Anniston Housing Authority will offer her, once the 102-unit Cooper Homes apartments are demolished and replaced. That'll take at least another three years, housing authority officials said Friday.  
Stoudenmire was one of the nearly 100 residents who moved out of Cooper Homes this year as the authority readies the approximately $1.5 million plan to demolish the complex, built in 1952.
Plans call for those homes to be replaced with a mix of townhouses and renovated existing homes in West Anniston, although funding for those new homes hasn't yet been secured, authority officials said Friday.
A lifelong West Anniston resident, Stoudenmire lived in Cooper Homes for three years before moving into Glen Addie in February. She plans to remain in West Anniston and said she is excited to see the area revitalized with new housing.
"It's going to be a whole new change. I would love to be a part of it," Stoudenmire said. "They're doing good things right now for the city of Anniston."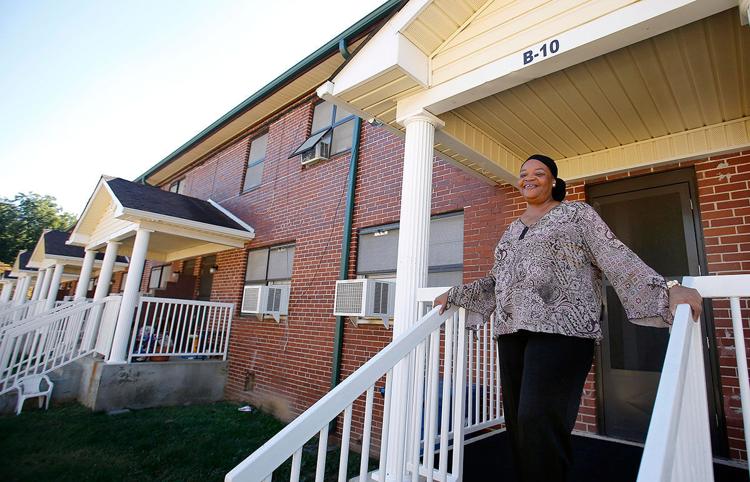 Sonny McMahand, executive director of the housing authority, said by phone Friday that most former Cooper Homes residents moved into apartments in Glen Addie and in the Norwood Homes public housing facility.
Still others — about 20 — received relocation vouchers from HUD and moved into individual homes or other apartments, McMahand said.  
McMahand said that many of those former Cooper Homes residents shared Stoudenmire's desire to remain close to friends and family in West Anniston. Housing authority staff interviewed those tenants during the moving process to ensure their needs were being met, McMahand said.
"They wanted to be able to locate back into the revitalized neighborhood because that's what they are familiar with," McMahand said.
Housing authority officials will soon begin meeting with city officials and Board of Education members to develop a master plan for the rebuild, McMahand said. He estimates that by the end of the year the last eight residents in Cooper Homes will be relocated. Demolition will take another year, he said, and new home construction could begin in 2018.
Paying for that work will likely take a mix of local, state, federal and private money, McMahand said, but that funding hasn't been secured.
Housing authority officials will focus that money toward revitalizing West Anniston, building new townhomes on empty lots and restoring existing homes that currently sit in disrepair, McMahand said.  
"It's exciting. We've agreed to work for the betterment of the West Anniston area," McMahand said.  
Cooper Homes on Friday was nearly vacant of signs of life. There was no sound of children laughing and playing outside, no  plants on front stoops or neighbors talking to one another outside.       
"It's too quiet. Like 'Walking Dead' quiet," said Maxine Batchelor, one of the last eight residents there awaiting a new home, referring to the TV series with a post-apocalyptic setting.
Unlike Stoudenmire, Batchelor,  said she won't remain in West Anniston, where she's lived for 22 years. Her father has cancer and is living in Chicago, where she was born.
The razing of Cooper Homes has provided her with the chance to use HUD's  Housing Choice Voucher Program to move closer to family, Batchelor said.
"I said 'If I ever get a chance,' and this is my chance," Batchelor said while standing outside her apartment.  
"This is an opportunity for me."