Local 5Ks and other races are resuming amid COVID concerns as running clubs and athletes chase a sense of normalcy this summer.
With many races canceled this year, including Anniston's annual Woodstock 5K, athletes have resorted to statistical competition. That means everyone in the event runs the same route, but on their own schedule, and they compare times when all have completed the course, what's known as "virtual challenges," according to interim vice president of Anniston Runners Club (ARC) Gina Mangum. 
"Racing fulfills that need to challenge and push ourselves," Mangum said. "The majority of us run in races because of a sense of community and camaraderie we feel when we gather to run," she said. 
Mangum said in April, several of her fellow ARC members participated in the Yeti 24-hour challenge, in which globalparticipants would run five miles every 4 hours for a 24-hour period. 
"Little cat naps, and lots of food!" Mangum joked.
Breaking out of the virtual world and onto the race course, many races will proceed this summer with precautionary preparedness in action. 
Samuel Green, founder and coach of Anniston's Fast Feet for the Elite Athlete youth track and field program, is hosting a Black Lives Matter 5K run on July 18 for all age groups, including children as young as 3. The race starts at 8 a.m. and ends at 11 a.m. on Parker Lane in Anniston. 
Proceeds will partially fund the Fast Feet program, but will largely be donated to the local NAACP chapter in Calhoun County in support of the Black Lives Matter movement and local businesses, according to Green. Local businesses that sponsor the race will be entered into a drawing for $300. 
Green said he has invited many local vendors as well, to encourage networking to help build up the local businesses in our community. 
"My momma always told me, you gotta take care of home first," Green said. "Calhoun County is my home."
Sanitary conditions and social distancing will be observed. Staggered start by age groups, water station attendees wearing gloves, and snacks as prepackaged items only are some of the planned safety measures at Green's event.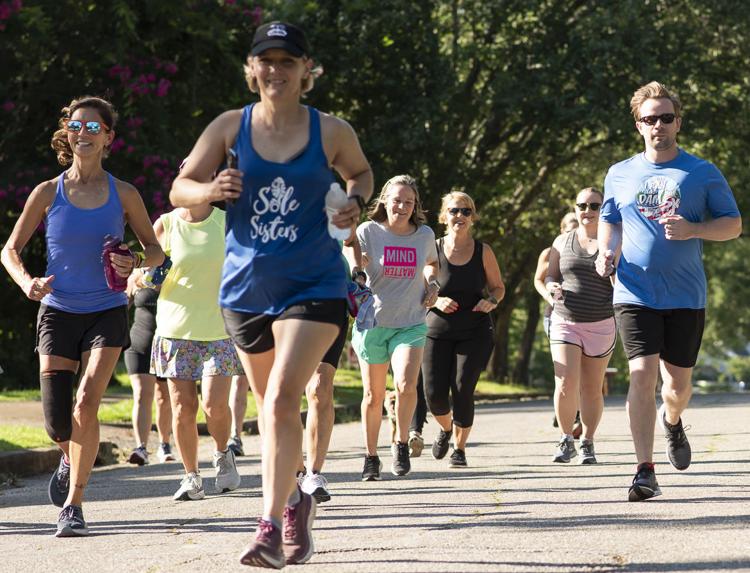 Green, whose organization has been hosting 5K runs since 2006, has also been working with local Lions Club Run for Sight race director Dennis Dunn for ideas regarding proper safety protocols for the race. 
Dunn said the club's 22nd annual Run for Sight race that was postponed in May will take place August 15 and will start at the McClellan Medical Mall. According to the Anniston Runners Club website, the Run for Sight race proceeds will go towards the Anniston Lions Local Sight Fund and the Alabama Lions Sight Conservation.
Dunn said it was just something about the adrenaline of an actual race that doesn't compare to running alone or with virtual challenges. 
"Yeah, you could take a picture with your watch but who says that you're running the same course that somebody else is," Dunn said.
Those wanting to participate in any of these races can go to the Anniston Runners Club website, and search their event calendar for information regarding each specific race.