On a spring day in 1896, Daisy Reese stood high atop an Anniston hill alongside a notable gathering of white pastors and Northern Presbyterians and black residents who lived nearby. The westward view was exquisite. Reese was about 10, her parents born in Georgia before the Civil War and likely into slavery.
Daisy was "a little negro girl," as one of the city's newspapers, The Hot Blast, described her.  
A Presbyterian minister from Pennsylvania read Scripture. An African-American choir sang a hymn. Judge James W. Lapsley, one of Anniston's richest men, recited a lengthy address — "What Meaneth These Stones?" — bathed in biblical references of Jordan and Jericho.  
Funded through the wealth of a Philadelphia widow, Barber existed from 1896 until 1940 and modernized educational opportunities for its black students, helping give rise to the South's emerging black middle class. The hill today is the site of Barber Terrace, an Anniston public housing complex. But nothing there on South Allen Avenue commemorates the school or the students it served.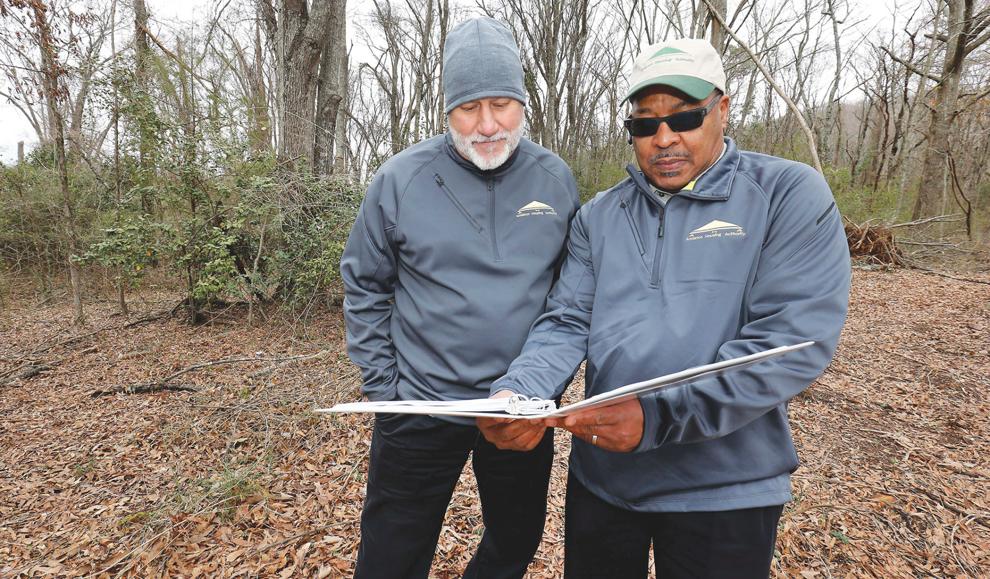 Sonny McMahand, director of the Anniston Housing Authority, intends to correct that oversight. 
"We want to partner with the (Alabama) Historical Commission to get that story told," he said.
Barber's campus sat on 60 acres that today are only a short distance from the southern edge of Anniston Country Club. The Rev. George A. Marr — who read Scripture at the laying of Barber's cornerstone — bought the land in 1895 on behalf of his sister, Marjorie Barber, of Philadelphia. Her husband, wealthy lumber dealer Phineas Barber, died in 1891, leaving a $523,000 estate that equates to $14.5 million in today's money.
The Barbers were devout Presbyterians; Phineas Barber's will directed a portion of his estate to be spent on Presbyterian Church causes. Marjorie Barber decided to invest in the church's mission effort to educate the children of freedmen. The school she paid for in Anniston cost $50,000 when it opened in November 1896.
Four structures were built: a four-story, brick-and-stone building that housed classrooms, dormitories, a library, a reading room, meeting rooms and an infirmary for more than 100 students. It faced west, with grand views of south Anniston and Oxanna just north of Oxford. Also built were a small church, a boiler room and a barn.
Marjorie Barber and the Presbyterian Freedman's Mission spared no expense. The campus enjoyed its own water system and included gardens and an orchard. The main building featured columns and archways, with ivy creeping up its exterior walls, and steam power.
From its inception, Barber Memorial represented the upper reaches of the Presbyterian Freedman's Mission efforts, said Nancy Taylor, acting executive director of the Presbyterian Historical Society in Philadelphia. The Presbyterian mission schools started in the first post-bellum decades were often smaller in size and scope, sometimes holding classes in church basements, and focused heavily on religious instruction.
"The whole scale of Barber at the beginning was fairly unique," Taylor said, "but I feel it really indicates how much that initial foray into education for freed slaves right after the Civil War had become this much larger enterprise to educate African-Americans in the South."
Turn-of-the-century Alabama, however, was immersed in the policies of white political control, the horrors of convict labor and, thanks to the state's 1901 Constitution, the disenfranchisement of black voters. Educating black children in schools built with Northern money and staffed by Northern teachers wasn't universally popular.
Six months after the school opened and only three days before the end of its first term, Barber Memorial burned. The school's president, the Rev. George Crawford, saved much of the furniture and his papers, but the main building was a loss. No one died. Race-tinged arson was suspected but never proven.
Barber Memorial, the Philadelphia Inquirer nevertheless reported, was "burned six months ago by incindiaries whose stated intention was that the colored people of the South should not be educated." The Inquirer also wrote that plans for the school "did not meet with favor in the eyes of those of that vicinity," adding that Annistonians threatened they "would burn it down" if the school was built.
"They said that some of the colored girls, already arrogant, would become unbearable with learning."
"This is a crucial period where you go from Reconstruction to Jim Crow segregation, and this kind of movement takes us up until the civil rights movement," Taylor said. "It is so important and it tells the story of how a religious organization bridged this gap between slavery and freedom and then demands for actual equality in the South. It's a crucial story, and I think people need to do what they can to preserve it."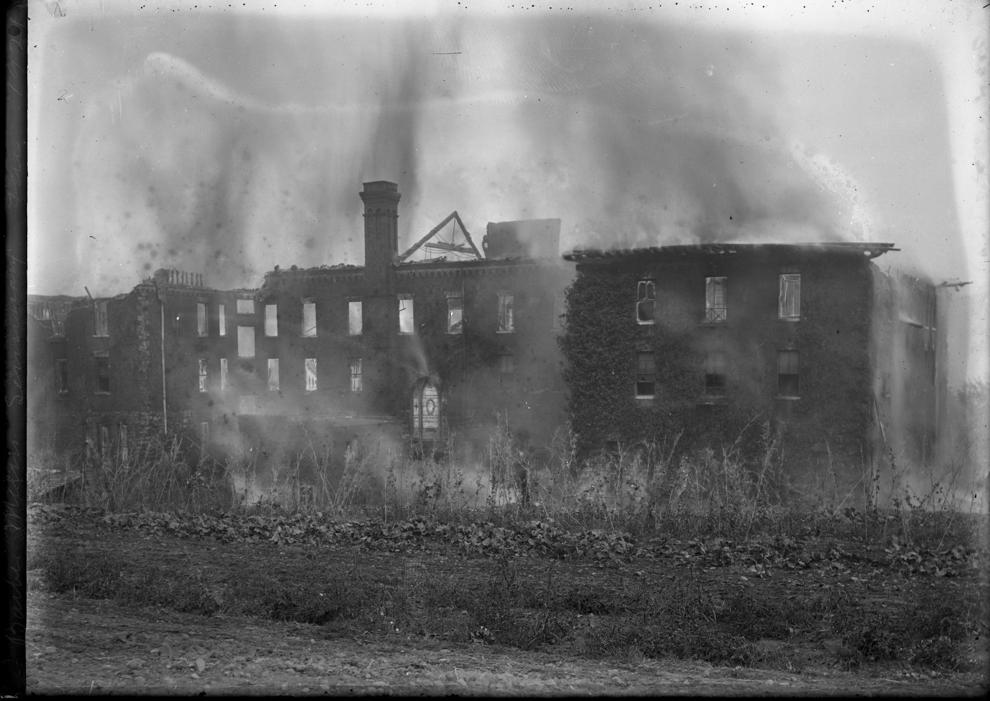 Over time, Barber Memorial — which burned, and was rebuilt, again in 1921 — evolved from its original design as a Christian-based boarding school for black girls. In 1924, the Board of Missions added higher-education classes and changed the school's name to Barber Memorial College. Six years later, it merged with Scotia College in North Carolina but kept its original classrooms in Anniston. Refitted with the Barber Memorial Seminary name, it enrolled male students in 1933 when Anniston's South Highland High School closed. And in 1940, the Board of Missions closed the school, ostensibly because public education options for black children in Anniston had reached a level of financial viability and academic competence.  
Editors at The Anniston Star lamented the demise of the 43-year-old school.
"Its loss moves us deeply, since we feel it may have a great affect on our future," the editors wrote. Before, they considered Barber an "integral and permanent part of our city."
Almost nothing remains today of the school, which was used as public housing before being razed in the 1950s. (World War II-era barracks were also built on the campus for laborers of that era.) The Barber Terrace housing complex sits atop the school's foundation, Andi Martin, marketing and public relations manager for the Alabama Historical Commission, wrote in an email. The only physical remnants of the original buildings were found late last year by archeologists with MRS Consultants of Tuscaloosa — a stone retaining wall and a concrete pad thought to be part of the barn.
Other artifacts — sections of cast-iron sewer pipe, a milk pitcher and other assorted metal items — were found Friday morning near that wall by a reporter and photographer for The Star. 
McMahand, the Anniston Housing Authority director, wishes Barber Memorial had been listed on the Alabama Register of Landmarks and Heritage, but he is committed to working with the AHC to provide commemorative signage, or more, once the apartments are rebuilt. 
Up in Philadelphia, Taylor views Barber not only through the lens of the Presbyterian Historical Society, but also as those here in Alabama would. "This was a significant institution in Anniston for quite a long time," she said.
The story of Daisy Reese didn't end when she laid the school's cornerstone. Seven years later, in 1903, she graduated from Barber Memorial Seminary.