Alabama would stop giving economic development grants to cities that fail to draft plans for their future development under a bill proposed by state Sen. Del Marsh, R-Anniston.
The head of Anniston's planning commission said she's been asking for a rule that would require just that sort of planning.
"It will put some teeth in the law," said Planning Commission chairwoman Ann Welch.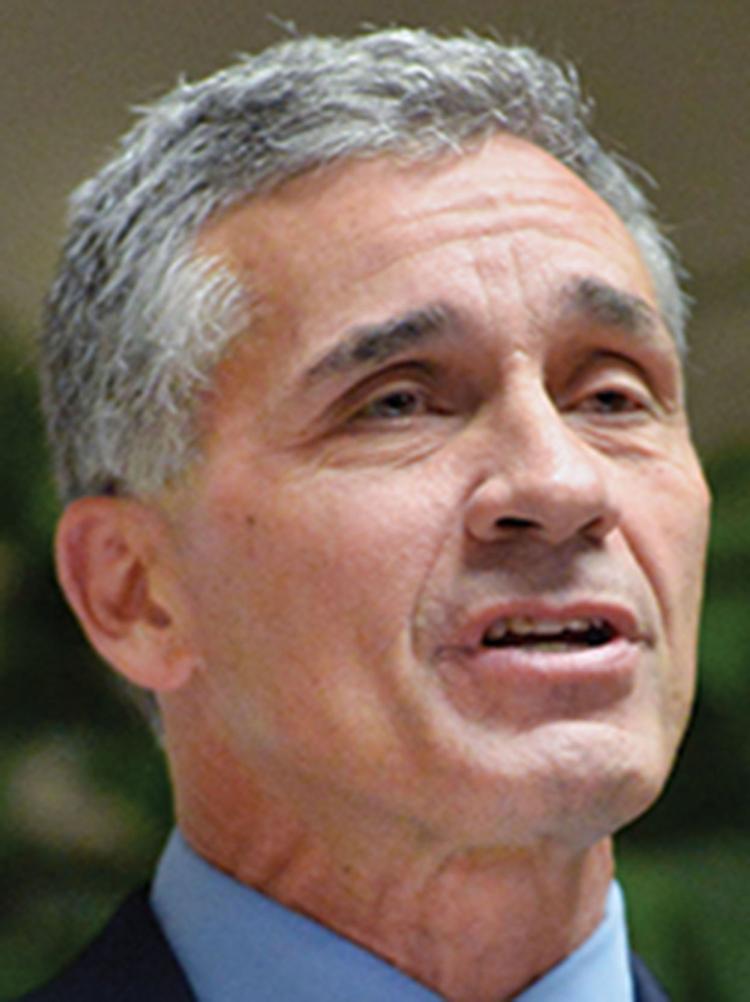 Marsh last week introduced a bill that would require the state's largest cities — generally those with 25,000 residents or more — to adopt a "municipal plan" or become ineligible to receive grants from the Alabama Department of Economic and Community Affairs, an arm of the governor's office that is one of the state's chief distributors of federal grant money.
Marsh's bill doesn't define "municipal plan," but city officials say that where the phrase appears elsewhere in law, it typically refers to comprehensive planning — a process that involves public hearings and collection of data about traffic, economic trends and other information.
"It gives you an overall master plan for development that targets certain areas of the city for certain types of development," said David Christian, a member of the planning commission. 
None of those meets the standard of a comprehensive plan, city planner Toby Bennington said.
City Manager Steven Folks, at a Ward 4 meeting Thursday night, said he hoped the city would create a strategic or comprehensive plan soon. 
"One of the things I've found out here is that we do have a lot of plans, but if somebody doesn't find out we're doing them, what good have we done?" Folks said.
Marsh's bill would apply to cities across the state, but he acknowledged that Anniston residents asked him for the bill. 
"I have people in Anniston who've been involved in long-term planning, and they're asking me why some cities haven't adopted long-term plans," Marsh said. 
Alabama ranks cities in various classes by their population, and Marsh's bill would apply to Class 5 and above. Marsh said that meant the bill would apply to cities "Anniston's size and larger." The city, which has seen its population decline over the past two decades, is no longer above the 25,000-resident threshold to be in Class 5, but the population was above 25,000 when city classes were established in 1979 and recent city resolutions indicate the city is still in that class.
Welch, the planning commission chairwoman, said she's the local resident who asked Marsh for the bill, though she said she acted on her own and not on behalf of the planning commission. She said a plan could help city leaders move forward on projects in the long term. 
"It's not political," she said. "It's not something that goes away after the next election."
It's unclear how much a plan would cost to develop, though Welch, Bennington and Christian all said the process would likely involve hiring a consultant. It's also not clear that the city would lose a great deal of money, under the provisions of the bill, if it failed to pass a plan.
Community Development Block Grants make up much of the ADECA funding to cities, Bennington said. But Anniston gets its CDBG money directly from the federal government, not through a state middleman.
"We could lose money for recreational trails or conservation, which we get from ADECA," he said. 
The planning bill is so far the only bill Marsh has introduced in this year's legislative session, which began last week. Last month, Marsh held public meetings on a proposal to deannex Anniston's Council Ward 4 — meetings that ended without any deannexation plan, though Marsh told the crowd he might bring other legislation inspired by comments he heard at those meetings. 
Marsh on Wednesday said his planning bill wasn't a response to the Ward 4 meetings.