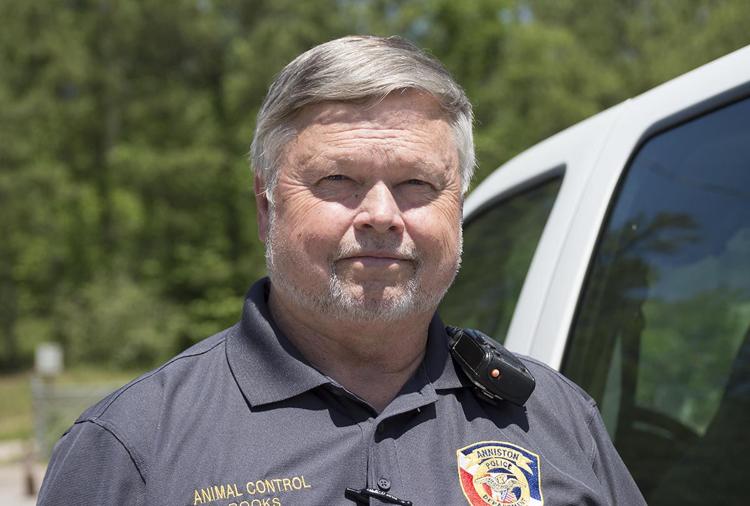 The Anniston City Council on Tuesday took up an ordinance that would give the city's animal control officer the authority to issue fines to offenders.
Currently animal control officer Stan Rooks can cite residents who break city's animal laws, but must bring in a police officer to fine anyone.
Anniston police Chief Shane Denham said the measure will not only help better enforce the city's laws, but it will help free up the time of officers.
"That was the whole purpose, to keep officers on the street and to better address animal issues in a timely manner," he said.
The council held its first reading of the ordinance Tuesday, and will likely vote on the measure during its next meeting, March 6.
The proposed ordinance comes as a result of law passed last year by the Alabama Legislature.
Sen. Del Marsh, R-Anniston, sponsored the bill, which applies to cities with similar populations as Anniston.
Councilwoman Millie Harris, who has worked with Denham and Marsh to develop the measure, told The Star last year that before Marsh's bill passed, state law failed to define what certification means in terms of animal control officers. The new law gives that authority to chiefs of police.
The council on Tuesday also passed a resolution recognizing Feb. 27 as World Spay Day.
Harris said the Anniston area has a terrible issue with unwanted pets, and part of the answer is to bring public awareness about the benefits of spaying and neutering.
"We can not kill our way out of this problem," she said.
In other business, the council:
— Recognized the last week of February as Arbor Week. Mayor Jack Draper also mentioned that the city will hand out free saplings Thursday, from 11:30 a.m. to 1:30 p.m., at Zinn Park as a recognition of Arbor Day, a national celebration that creates awareness and understanding of the value of trees. A variety of trees will be available, and an arborist will be on site with tree planting instructions. The event is presented by the City of Anniston and sponsored by Alabama Power Company. For more information, contact Chris Roberts at (256) 236-8221.
— Appointed Brett Rothwell to the Anniston Water Works and Sewer Board. He will finish the unexpired term of board member Sam Phillips.
— Approved sponsorship of the Anniston Runners Club in the amount of $3,000.
— Approved reimbursing Troy Bell for $1,362 in expenses incurred while traveling for an interview for the city manager position on Jan. 30.
— Waived the rental fee of the City Meeting Center for The Learning Tree's Aces for Autism Gala on April 27-28 as well as for Anniston High School's father/daughter dance March 9.
— Declared as nuisances vehicles and debris at 430 Constantine Ave., 125 Dobbins Street and 1119 Cobb Ave.
— Declared as a nuisance a pool at 125 Dobbins St.