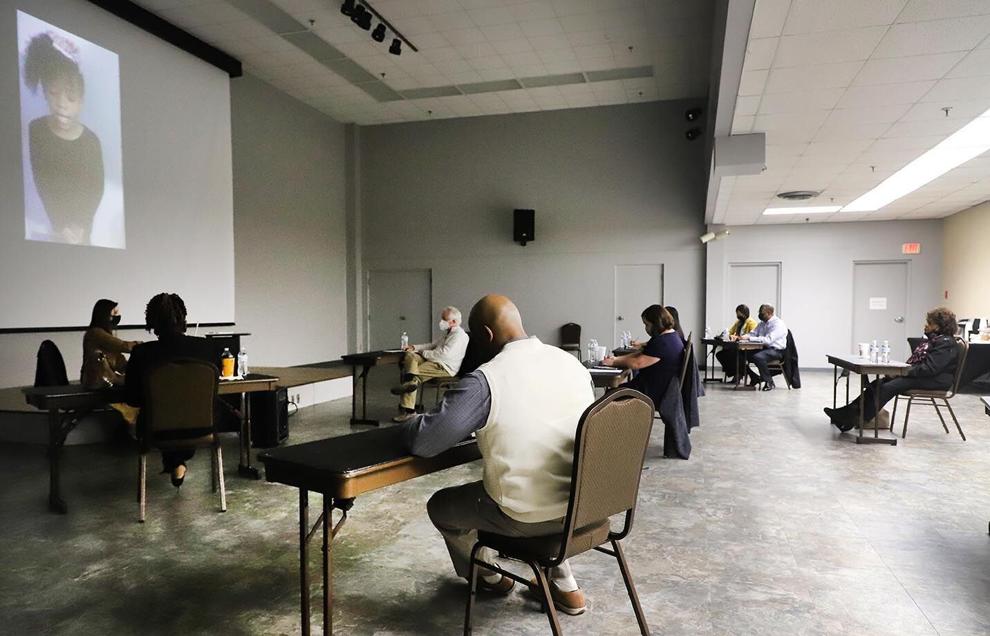 The Anniston Black Heritage Festival's 41st year was also its first held remotely, thanks to COVID-19, and organizers hope to see it return to normal next year. 
More than 50 entrants participated in the festival's annual oratory competition, in which students in all grades from area schools recite speeches, quotes and poems from venerated Black authors such as Maya Angelou and Langston Hughes. Participants are then graded on criteria such as their pronunciation and grammar, originality and audience appeal. This year saw the inclusion of Amanda Gorman, a young Black poet who spoke at the inauguration of President Joe Biden, among the Black creators whose works were cited. 
It was also the first time judges have made their decisions based on submitted videos instead of live performances. They gathered together Saturday morning at the Anniston Museum of Natural History's auditorium as a group of about 12, rather than at the Longleaf Botanical Gardens building among hundreds of spectators. 
"I'm so glad we were able to do it this way," said Georgia Calhoun, 90, the Anniston educator who founded and organized the festival. 
The 41st annual Anniston Black Heritage Festival was held remotely this year, thanks to COVID-19. 
Sarah Burke, assistant director of the Anniston Museums and Gardens and a festival organizer, said that canceling the event had never been on the table. Instead, she and Calhoun had discussed how it could stay alive. Moving to the pre-recorded format allowed some flexibility, she said, and a different experience for students. Rather than performing live, she said, they could record multiple takes of their videos and submit the best. They still had to memorize their material — a longstanding requirement of the oratory contest — 
"Our students are so engaged with technology," Burke said. "That part, to me, wasn't intimidating. It was just the fact that it was different." 
Students seemed comfortable in their presentations. A few took advantage of the video format; Valerie Adams, a first-grade student of Kitty Stone Elementary in Jacksonville, recited a poem about hair and changed her hairstyle (and put on a superhero cape) a few times. Isata Sesay, a second-grader at the Donoho School, was set at the top of a stairwell in her video, in a long-distance camera shot that afforded her space to perform standing and sitting. 
Anniston Councilwoman Ciara Smith was among the judges at the museum. She first performed in the oratory program when she was 6 years old, and participated through her senior year at Anniston High School. 
"I know for a fact if I didn't have this platform that there wouldn't have been a lot of training, in public speaking," said Smith, who was elected to the council last year. "Being able to stand on a stage, it gave me an opportunity to show off some of my skills and talents and cultivate those things." 
"Typically we have 400 to 500 people in front of these kids clapping for them and cheering them on," Burke said. "The way we cheer them on this year is sharing them."