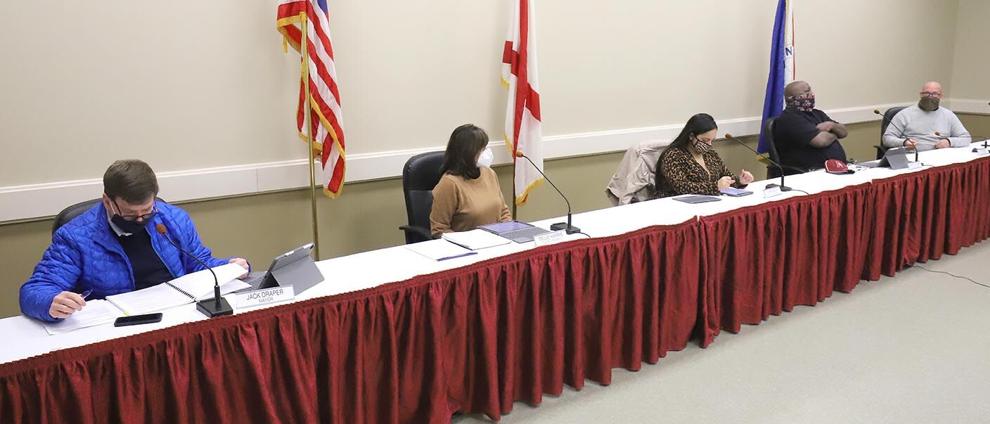 The Anniston City Council may soon change the way it appoints board members for Main Street Anniston, citing too-sparse attendance at meetings of the city-run downtown development board.
"We just want to get to a point where there's a functioning board and we can actually move forward," city manager Steven Folks said Friday at a city council meeting at the Anniston City Meeting Center.
Main Street Anniston is a downtown development agency focused largely on Noble and West 15th streets, which are well-known corridors near the heart of the city. The organization is run by a director, who is a city employee, and by a board appointed by the council, the city's planning commission and other local groups. City officials Friday said there are 11 voting positions on the board.
Under the proposal put forward by Folks, the board would become a nine-member body appointed by the council, with one appointment to be made by the mayor and two each by the four ward-based council members.
Folks said that the lack of a functioning board had been a problem for earlier directors of the board. Former director Reilly Johnson left the position in December; Folks said she took a job in Georgia. Folks announced at the meeting that city spokesman Jackson Hodges now holds the Main Street director position.
Poor attendance at meetings by city-appointed boards is a complaint council members bring up often. Councilman Jay Jenkins said he didn't oppose the Folks proposal for a new board structure, but he noted that the council had the attendance problems with earlier boards appointed under a similar structure.
"What I'm saying is that all of us need to be very, very thoughtful about who we appoint to this board," he said. He said board members should keep younger people in mind when making appointments.
"If you look at cities that have a successful downtown, they have a lot of millennial engagement," he said.
Board member D.D. Roberts said the board might be able to improve attendance if it changes meeting times, instead of holding meetings largely during the workday.
"If we could not have the 9 o' clock, the 12 o'clock or the 2:30 meetings, that would increase our pool of people," he said.
The council didn't take a vote on the issue, which was brought up at a council work session.
Council urged to help homeless 
Also at that work session, Mayor Jack Draper said he hopes the council will sit down soon to discuss a new proposal to help the homeless in the city.
Nearly a year has passed since the council backed away from a plan to convert the former Beckwood Manor nursing home into a residential facility where homeless people could live and get access to social services and mental health care.
The plan met with opposition from the former nursing home's neighbors, who said they hadn't been consulted about the idea.
"We really need to focus our energy back on this," Draper said. He said the council should hold a work session devoted to the topic in coming weeks.
Roberts expressed frustration at what he described as television news reports claiming that Anniston had no warming station for its homeless population during the freeze and snowfall earlier this week.
The city earlier in the winter abandoned its usual practice of opening community centers to homeless people during cold spells, due to concerns that the warming shelters would spread COVID-19. Instead, the nonprofit organization the Right Place has put homeless residents up in hotels on cold nights, using grant money originally intended for the proposed Beckwood shelter.
The council on Friday also voted unanimously to:
-- Approve a special event alcohol license for Rack n' Roll Billiards for March 13.
-- Appoint Robert Hollingsworth to the Transit Advisory Board and Willie Duncan to the McClellan Development Authority.
-- Pay Bond Construction Company $438,000 for re-roofing of the Anniston Museum of Natural History, a project council members first discussed in budget meetings last year.