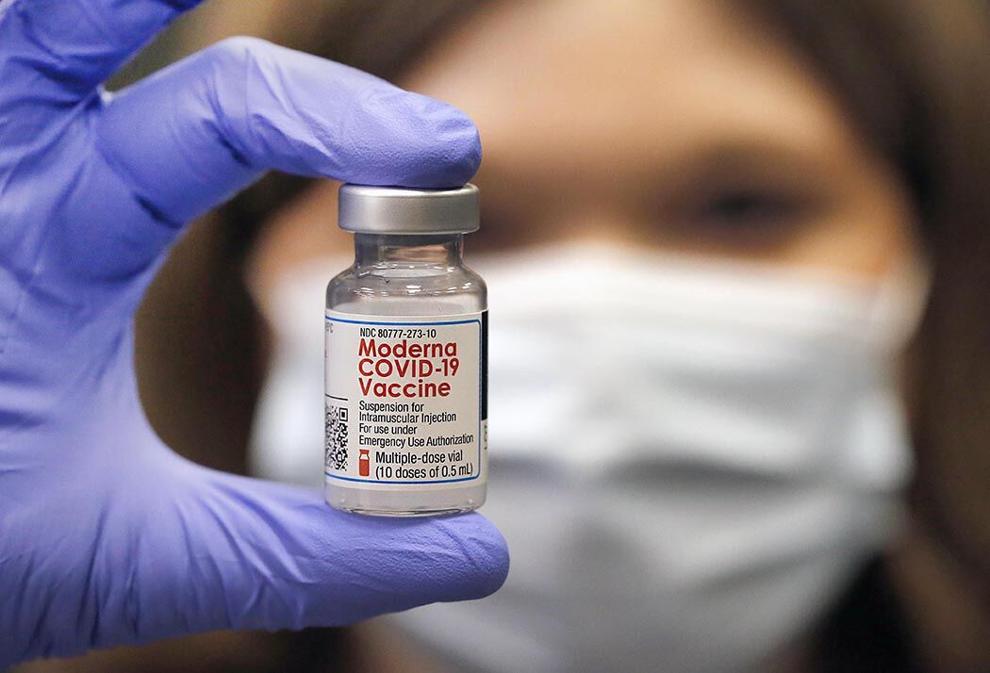 Four hundred seventy people were vaccinated against COVID-19 on the first day of scheduled vaccination appointments at the Calhoun County Health Department on Monday, a state health official said Tuesday.
The Monday vaccinations mean at least 4,175 people in the county have received their first of two shots for the virus, although public health officials say availability of vaccine limits the pace of the rollout.
"It's a massive undertaking," said Dr. Karen Landers, assistant state health officer for the Alabama Department of Public Health.
Monday marked the beginning of vaccinations by appointment at county health departments across the state for people age 75 and older. It's another small milestone in a vaccination campaign that isn't moving fast enough for an impatient public, eager to get back to normal, post-pandemic life.
According to Landers, at least 158,116 people in the state had received a COVID shot as of Tuesday morning. At least 12,707 of those shots were given at county health departments Monday — although those numbers don't yet include shots in Jefferson and Mobile counties. In total, about 3 percent of the state's population has had the shot so far.
Health officials say they're aware many Alabamians want a faster pace. And they say their efforts are limited largely by the number of vaccines available to them.
"The biggest barrier we have right now, and really the only barrier, is having enough vaccine doses," said Dr. Sarah Nafziger, vice president of clinical support services at UAB Hospital, in a Zoom interview with reporters Tuesday.
Nafziger said the hospital has given a first dose of vaccine to more than 23,000 people in Jefferson County since vaccinations began last month, almost all of them health care employees. Asked about plans for future mass-vaccination events, Nafziger said those plans are largely dependent on doses becoming available.
Local officials have the same problem.
"We're in the same boat," said Tiffany DeBoer, spokeswoman for the Calhoun County Emergency Management Agency. "A lot depends on whether vaccines are available."
By the state's official count, around 446,000 doses of vaccine have already been delivered to the state. That's three times the official count of vaccines administered, and it has led some to criticize the state for a slow rollout — although health officials maintain the numbers are low at least partly because of difficulties with quickly recording each dose given.
Pharmacies are working directly with the federal government to give shots in Alabama's nursing homes. Some retail pharmacies are offering limited numbers of shots — as Martin's Pharmacy in Oxford did last week — but availability seems spotty.
Calhoun County officials vaccinated hundreds of people age 75 and up earlier this month at a mass-vaccination event at Anniston City Meeting Center. Local officials plan to welcome those people back to the meeting center Feb. 2 through Feb. 4 for the required second dose of the shot. Both Landers and DeBoer said health officials have made sure patients are aware of their second shot date, and they expect most to return for the second dose.
The virus has killed 200 people in Calhoun County and more than 6,100 statewide, according to ADPH numbers. By Tuesday, the number of new cases discovered daily was near record highs but seemed to be on the decline. About one in every 10 people in the county has tested positive for the virus since the pandemic began.
The state order requiring people to wear masks in public is set to expire on Friday. Gov. Kay Ivey has not yet announced an extension of the mask order, but in the past those announcements have typically come a few days before an order expires.