I recently finished reading a thought-provoking book authored by one of our local doctors, Dr. Davisson Edmond, titled "Conscious Health: Your Health is your Wealth," which I highly recommend.
The book inspired me to think more about my health and the foods I eat on a daily basis. A noteworthy quote from the book was the springboard to my diet change: "In everything we do, it is imperative we make sure our health comes first. It should be the center of attention, the one nonnegotiable in everyday life." 
Through the years, there have been numerous weight loss products such as pills, shots and programs. However, if you can get back to the basics of simply watching your calorie or carb in-take, along with portion control, you can lose weight. There are numerous iPhone apps now that you can download to help you keep track of your daily calorie/carb consumption. 
I have started watching my carbs, which simply means limiting the amount of carbohydrates in my daily diet by cutting out starchy and sugary foods such as breads, pasta, rice, beans and potatoes. In addition, a low-carb diet can also stabilize blood sugar levels. 
The recipes I am sharing today are ones I have found to be low-carb — but also very flavorful and filling. When I am trying to eat healthier, I don't want to feel "deprived" of good food, or I will not be able to stick with it. This is not the case with the Low-Carb Club Sandwich. It is so good you won't even realize that you are eating "diet" food.
Many grocery stores now offer "low-carb" sections that help consumers shop for the ingredients they need for healthier eating. The Low-Carb Club Sandwich starts with a cheese wrap rather than a flour tortilla wrap. Publix sells the Folios brand of cheese wraps.
The wrap is baked before being topped with seasonings, meats and lettuce, then folded. The end result is a flavorful, crunchy cheese wrap that is packed with great tasting ingredients. One wrap contains only 4 carbs and 325 calories. Also, if you have never tried Everything Bagel seasoning, I highly recommend it. You won't be disappointed.
The second recipe is for Philly Cheesesteak Stuffed Peppers. It is another low-carb, low-calorie entree that you can serve for supper. It is very quick and easy to prepare. Start by slicing a bell pepper in half lengthwise. Then sauté the garlic, onions and mushrooms, add the seasoned meat and layer the meat and vegetable mixture with cheese slices. Bake in the oven until the pepper is tender and cheese is melted. It's all the wonderful flavors of a Philly cheesesteak sandwich prepared in a healthier way.
We all need a "cheat day" when we are dieting, and today is National Chocolate Chip Cookie Day. I wanted to share my oldest daughter's highly requested homemade chocolate chip cookie recipe. Chelsea's Homemade Chocolate Chip Cookies take a little time to prepare, but they are worth the extra effort. These are gobbled up quickly whenever she takes them to an event. 
Greg Morgan lives in Anniston. His food column appears the first Wednesday of each month. Find all of his recipes at his website, Atasteofdownhome.com Contact him at gmorgan@annistonstar.com
---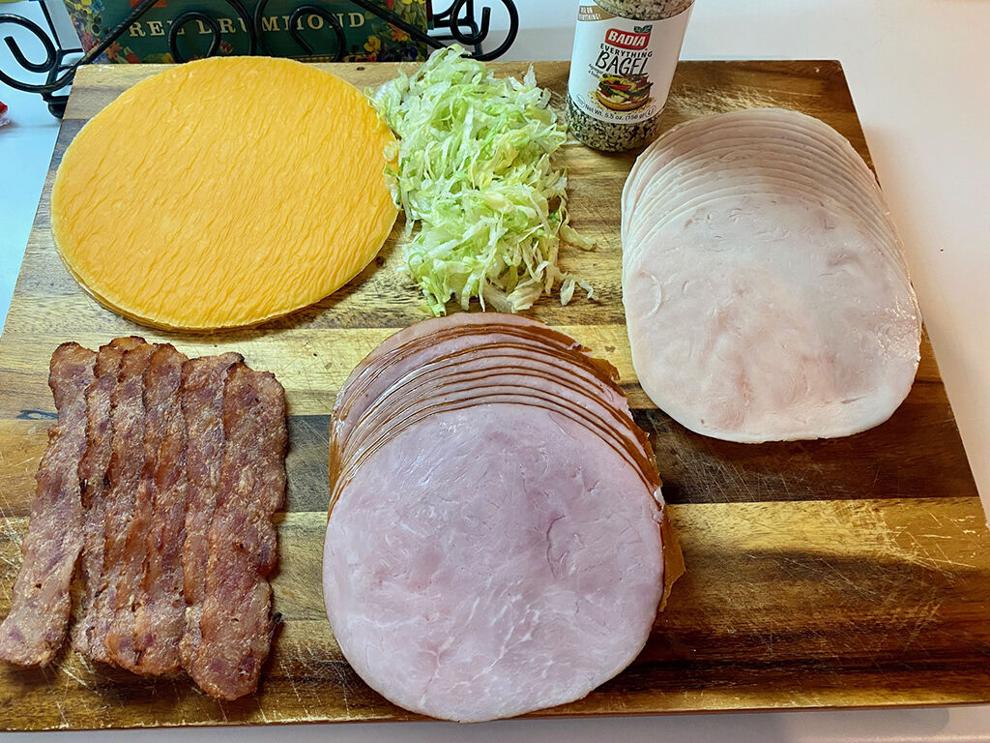 Low-Carb Club Sandwich
The possibilities are endless with cheese wraps. Add pepperoni and salami for an Italian wrap, or try grilled chicken and lettuce with Caesar dressing for a chicken Caesar wrap. 
1 Folios brand cheddar cheese wrap

Everything Bagel seasoning to taste

1 tablespoon mayonnaise

1 deli slice of ham

1 deli slice of turkey

1 slice chicken bacon, cut into 1-inch pieces (I used Al Fresco brand)

Shredded lettuce

Tomatoes, onions (optional)
Preheat oven to 425 degrees. Line a cookie sheet with parchment paper. (Be sure and use parchment paper so the cheese wrap won't stick to the pan.)
Lay one cheese wrap on the cookie sheet and sprinkle a little Everything Bagel Seasoning on top. Bake for 7 minutes.
Let cool a little, then make one cut from the middle of the wrap to the outer edge. Spread mayonnaise on the wrap.
You will now be working with four different quarters of the circular wrap. Fold a piece of ham and put in one quarter, then fold a piece of turkey and put in another quarter. Place bacon on top of the ham and turkey. Place lettuce in two quarters. Add tomato or onions, if using. Fold the wrap in half, then half again, so it resembles a triangle.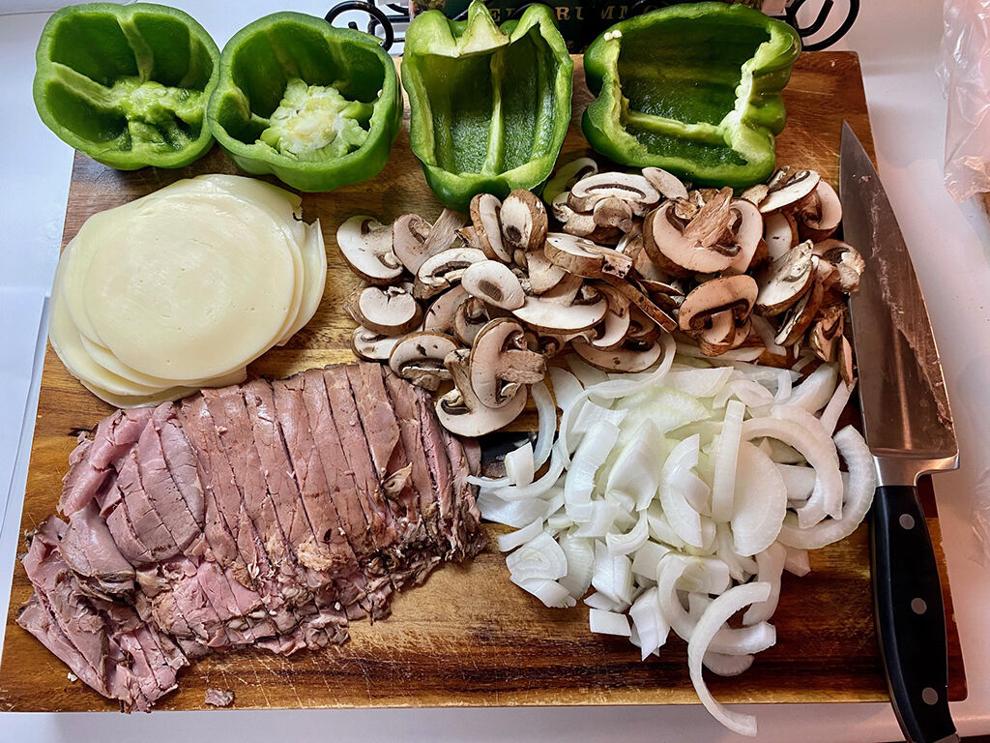 Philly Cheesesteak Stuffed Peppers
2 large green bell peppers

2 tablespoons butter

2 tablespoons olive oil

1 tablespoon minced garlic

6 ounces baby bella mushrooms, sliced

1 medium sweet onion, sliced

Salt and pepper to taste

8 ounces roast beef, thinly sliced

8 slices provolone cheese
Preheat oven to 400 degrees. Slice peppers in half lengthwise and remove ribs and seeds.
In a large sauté pan over low-medium heat, add butter, olive oil, garlic, mushrooms, onion and a little salt and pepper. Sauté until onions and mushrooms are nice and caramelized (about 30 minutes). Add roast beef slices and salt and pepper to taste, and cook another 5-10 minutes.
Line the inside of each pepper half with a slice of provolone cheese. Fill each pepper with meat mixture until nearly overflowing. Top each pepper with another slice of provolone cheese. Bake for 15-20 minutes until the cheese on top is golden brown.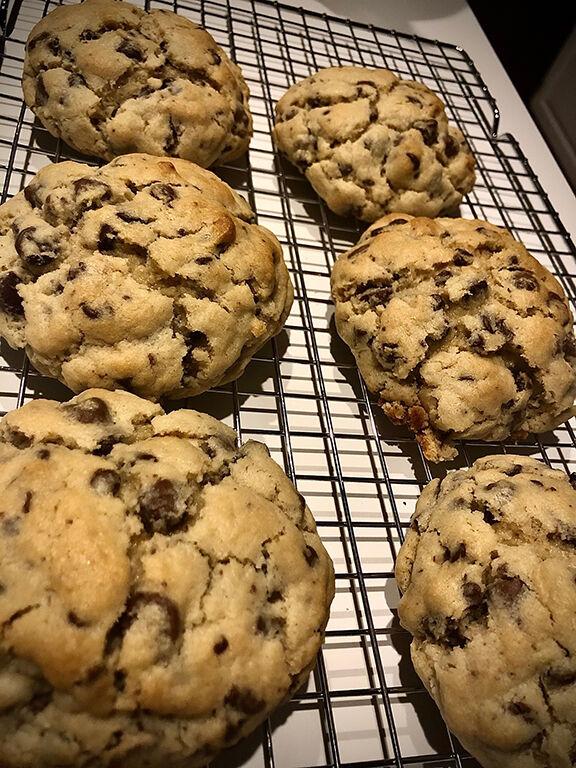 Chelsea's Homemade Chocolate Chip Cookies
1 cup (230 grams) cold butter, cubed 

¾ cup (160 grams) white sugar

¾ cup (160 grams) light brown sugar

2 ⅓ cups (400 grams) chocolate chips

1 cup (100 grams) pecans or walnuts (optional)

1 cup (200 grams) self-rising flour 

2 cups (300 grams) all purpose flour 

2 teaspoons baking powder

¼ teaspoon baking soda

¼ teaspoon salt 

½-1 teaspoon vanilla extract (optional)

2 large eggs, beaten
In a mixer, mix butter together with both sugars. Mix only briefly to break the butter up a little more.
Add in chocolate chips and nuts (if using) and briefly mix.
In a measuring bowl, sift together both flours, baking powder, baking soda and salt. 
With the mixer on the slowest speed, steadily add the flour mixture to the butter mixture. (At this point, the dough will be very dry and crumbly, and will only come together once the eggs are added and mixed for a few minutes.)
Add vanilla extract (if using) and beaten eggs.
Mix on low, slowly increasing to a medium speed until ingredients are combined. 
It's best if the dough is left to rest in the fridge for at least 90 minutes or overnight. 
When ready to bake, preheat oven to 350 degrees. Measure scoops of cookie dough onto baking sheets. Scoops can be anywhere from 65 grams each (about 3 tablespoons) to 125 grams each (about 6 tablespoons), depending on how big you want the cookies to be.
Bake for 12-15 minutes (depending on desired cookie size and desired doneness).
Remove from baking sheet to wire rack or wax paper to cool and set.