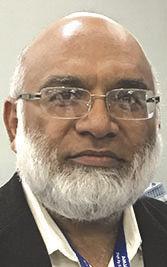 We need to bond with our neighbors
Our better relations and better connections with our neighbors are the greatest need in our community.
This individualism is killing us as a community. We need to be closer, more open, and better engaged with the people around us. Family comes first, whether they are living close or far. After that comes our neighbors, irrespective of their faith, color, race or social and financial status.
First, we need to get closer to our next door neighbors than waving from our driveway or chatting for a few minutes on the road. How much do I know about my neighbor? Do I know the names of the family and their children? Do I know what grades their kids are in? Have I invited them inside my home for a coffee or dinner? I remember first time I invited my next door neighbors for dinner, they were very reluctant to go inside a Muslim home and have dinner. But after two or three visits we got close, and the ladies got their connection and then we became real neighbors. We all need to get to this point that we leave the key to our house to our neighbors when we're out of town. We have no hesitation in asking our neighbors to take care of our mail, lawn, or our pets. Our neighbors are our best judge as per a very popular saying of Prophet Muhammad, "the best are those who are best with their neighbors".
That is the greatest need of our community.
---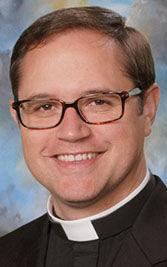 Access to health care is key
Without doubt, the greatest need in our community at the moment is easy and affordable access to quality health care at all levels — but especially, easy access to care for mental health. Historically, hospitals came into being as a part of the Christian experience, as faithful Christians journeyed on foot to visit the shrines of the Holy Land and other holy places in Europe and the Near East. As those faithful people made their pilgrimage to the holy places, often they fell ill or were injured. Other good Christians came together to create places that could offer care and hospitality to the sick and injured, offering not only physical care, but spiritual care as well — all without cost, following the example of the Good Samaritan.
Outside of the current health care crisis caused by the COVID-19 pandemic, at this moment in our community, any access to health care is clearly determined by one's socio-economic status and ability to pay. Even preventative care such as annual checkups are out of the reach of many hardworking men and women, and children are often the unintended victims, as their parents and caregivers fall ill. St. Michael's Clinic and the Salam Free Clinic do heroic work to provide access to care in our community, but the need remains great.
Mental health is as essential to total health as physical health. In our area, access to mental health care is extremely limited, and almost non-existent for those who do not have comprehensive health care insurance. As our society grows more isolationist and individuals are more separated from community, we experience a scary increase in personal anxiety and suicidal ideation. Each one of us can embrace the Good Samaritan within us to work to achieve access to care for all who have fallen sick or wounded by the wayside.