Voters say education is a top political issue. So why is Calhoun County's state school board representative running unopposed?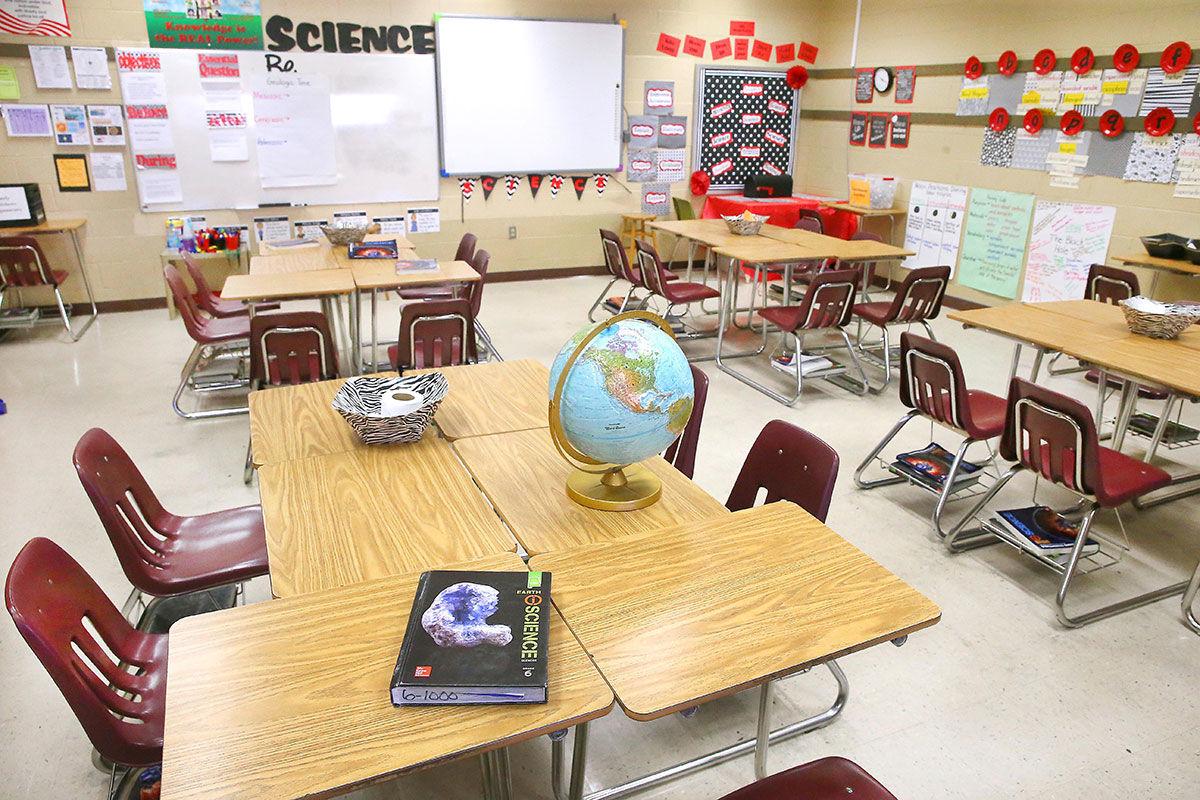 As the February deadline to qualify for the 2018 election approached, state school board member Cynthia McCarty faced a choice.
If she didn't start fundraising for the campaign, her advisers said, voters would think she wasn't serious about running. But there was also the possibility she'd be raising money for nothing – because no one else wanted the job.
"I think people who look at this job closely realize that it's going to take a great deal of work," said McCarty, and Anniston resident and District 6 representative on the Alabama Board of Education.
McCarty is in fact running unopposed this year, highlighting a conundrum in Alabama politics.
Many Alabamians are passionate about education. That talk crops up in races for governor, the Legislature and other positions. School board contests get far less attention.
"There have been years when the deadline was getting near and we wondered if anybody was going to run," said Eric Mackey, director of School Superintendents of Alabama, a lobbying group for county superintendents.
In a poll released by the Public Affairs Research Council of Alabama this month, 70 percent of the state's voters said they were "very concerned" about the state's K-12 schools, making education the top concern of nearly every demographic group. A less formal Your State, Your Say survey by The Anniston Star found that 72 percent of respondents thought education should be the top issue in the upcoming gubernatorial election.
Yet, while the occasional school board race will draw a half-dozen candidates, it's not uncommon for school board members to face no opposition in the general election, and occasionally a board member faces no opponent at all.
"When I joined the state board (former superintendent) Joe Morton told me 'You can be here as long as you want,'" said Charles Elliott, who held the District 6 seat before McCarty.
Elliott, an anesthesiologist from Decatur, left the board in 2014 to devote more time to his medical practice. He said it's a rewarding job, but one most people can't afford to do. Base pay for current board members is about $18,000, state records show.
There's also something less quantifiable: an issue of status.
"If you get elected  to city council in the smallest town, you have a title, and people know what you do," Mackey said. "We've never figured out what role we expect a school board member to play."
Elliott worked only part-time as a doctor while on the board, he said. He spent hours of every day returning calls from parents.
McCarty said she gets similar calls now —  about daughters who didn't make the cheerleading team, about problems with a school's band booster program, about volleyball teams with too-short shorts.
"I'll say, 'This is not something we can decide at the state level,'" she said. "Sometimes they can't get anybody to call them back, so they keep calling new people until they reach us."
So what issues can the board handle? It hires the state school superintendent, appointed to run the state department of education. It sets statewide school policies, such as the list of approved textbooks and statewide academic standards. And it drafts a budget proposal – a proposal that goes to the Legislature for approval.
"The problem with the state school board is the same as the problem with the local boards," said Mackey, a former Jacksonville schools superintendent. "They know what schools need, but they have no revenue authority."
Lawmakers decades ago decided to set aside much of the state's sales and income tax in a separate budget just for schools. That setup gives current lawmakers little say in the total amount of money available for education, though they can decide how much goes to higher education and how much to K-12. And while lawmakers can use the school board's budget request as their starting point, they can rip it up and start from scratch if they want to.
Elliott recalls an effort several years ago to provide a dedicated social worker for each school. Based on a pilot program in California, the social-worker program was expected to lift a burden off teachers who spent part of their time doing what social workers do.
"If a child comes to school hungry, or hasn't got warm clothes to wear, or has bruises, you make one or two calls and someone is working on it," he said.
The board set aside a few million dollars to pilot the program, Elliott said. It sent its budget to lawmakers well in advance. Lawmakers rejected it, he said.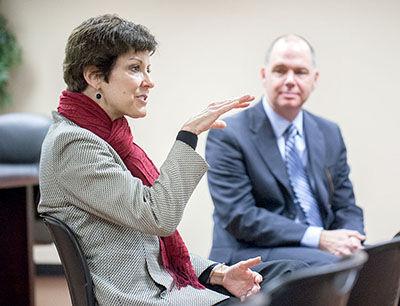 That lack of control over the purse-strings may explain why education talk plays such a prominent role in races for other offices, such as governor, lieutenant governor or legislative seats. Randolph Horn, a Samford University political science professor who surveyed voters for PARCA, said voters who rank education as a top concern often cite a lack of funding as one of the biggest problems with the school system.
"A plurality name funding as their top concern," he said.
The Legislature can also override the school board on policy, when it wants to. Elliott said he wasn't a fan of the Alabama Accountability Act, a 2013 law that set aside money for private school tax credits – money that would otherwise have been in the school budget. Disputes over the Common Core State Standards, something typically within the school board's wheelhouse, were hashed out in the House and Senate for years.
Some still see school boards, at the state and the local level, as the best place to work on improving schools. Larry Lee, long an outspoken activist and blogger on education issues, threw his hat into the ring for a Montgomery County school board seat this year.
"The further you get from the classroom, the harder it is to make a difference," he said. Asked to cite some of the system's biggest problems, he points to issues such as the Accountability Act and the state's A-through-F report cards for schools – policies enacted by the Legislature, not a school board.
Asked what races a school-focused voter should watch, Lee said people should instead spend their time volunteering for a parent-teacher organization. McCarty said the same.
"Start local," she said. "Join the PTA or the band boosters. Then run for school board."
Capitol & statewide reporter Tim Lockette: 256-294-4193. On Twitter @TLockette_Star.