Updated at 8:06 a.m.
A 2-year-old Anniston girl was reported safe early Thursday morning, authorities said, after an amber alert late Wednesday night, following what officials said was an abduction by the girl's father, Freddy Victory Rimpsey Sr., 75, an Anniston pastor and nonprofit leader.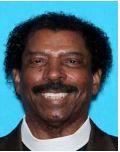 The alert, issued just before 11 p.m., said the girl,  2-year-old Anniston girl, Catalina Chloe Rimpsey, was last seen at 11:30 a.m. Wednesday in Anniston, and was believed to be in extreme danger. The alert said the two might be traveling in a 1999 navy/tan Ford Econoline E150 with a license plate number of 11FP201, perhaps heading for Chicago.
The alert also noted that Rimpsey is known to visit a store near the Georgia state line on Wednesday to play the lottery.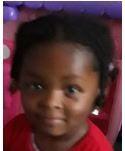 Sheriff Matthew Wade on Wednesday night told The Star by text message that Freddy Rimpsey was fleeing a protection from abuse order and an order for the Department of Human Resources to take custody of the girl.
About 3 a.m. Thursday, the Sheriff's Office posted to its Facebook page that the toddler had been found safe.
Court records show Calhoun County Circuit Judge Tom Wright on Wednesday issued an order directing law enforcement to help return Catalina Rimpsey to her mother's custody and on Wednesday night ordered the sheriff to issue the amber alert.
The alert order said "the Court fears that the Defendant will harm the child that is the subject of this Order due to his history of violence."
Wright on Tuesday had granted the girl's mother's request for a protection from abuse order against Rimpsey; Wright's order said there were allegations Rimpsey had abused the mother in the child's presence.
Freddy Rimpsey is well known in Anniston, having worked as an insurance salesman and preacher in the city as early as the mid-1970s. For almost as long, he's been involved in groups that work with children, according to The Star's archives; a 1979 story described Rimpsey's efforts to operate the Anniston Cultural, Education and Recreational Foundation, which the story said had "fallen adrift."
In 2015, his nonprofit group, the Rimpsey Foundation, which had operated a daycare and afterschool tutoring program for children and teenagers since 2011, was forced out of a building on Christine Avenue after a legal dispute with its owners. By December of the next year, Rimpsey was publicizing a Christmas gift donation drive and holiday meal.