Three area high school seniors headed to Jacksonville State University were awarded with a scholarship to help further their education last week.
Pleasant Valley's Alexis Massa was the first senior to receive a $1,000 scholarship from the Jacksonville Exchange Club at its meeting on May 12. Massa served as the varsity cheerleader captain during this school year. She is a member of the SGA and was vice-president of the BETA Club. Messa served as the yearbook editor and was a member of the Youth Leadership Calhoun County 2022. She is ranked fourth in her senior class.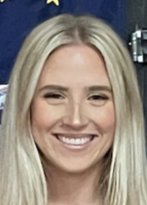 Messa plans to study marketing and pharmaceutical sales at JSU.
Carly Henry, of Jacksonville High School, was the next student to receive the Exchange Club's scholarship. Henry has served as the president of the FFA Club this past year, is a member of the Peer Helping Club and is a member of the FOCUS Club. Henry, who played on the varsity soccer team, is president of the Fellowship of Christian Athletes and received the FCA's leadership award in 2021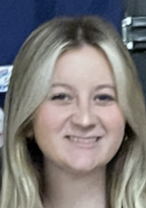 Henry plans to pursue a degree in social work.
Jacksonville Christian Academy's Amberly McNeal was the final student to receive a scholarship Thursday from the Exchange Club. McNeal is a member of the National Honor Society and served as its president during this past school year. Also, she served as the SGA secretary and was named Ms. JCA. McNeal is the homecoming queen and a varsity cheer captain.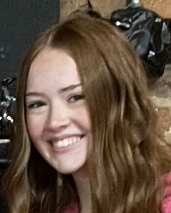 Amberly plans to study elementary education.