The pain never really subsides. It's always there, all these years later, Dennis Lachut says, lingering and haunting. Pain in his back, migraines in his head, dreams in his fitful sleep. Time offers scant relief. He's tried to forget, to heal.
"I have a lot of issues, PTSD issues," he says.
Yet, Lachut is fortunate.
He's alive.
Three people died on June 8, 1992, when GP Express Flight 861 slammed into the mountain high above Camp Lee near Fort McClellan's southern border — pilot Vernon Schuety and passengers Bill French and Peggy Yurk. But Lachut, an Army sergeant, survived the crash, hiked downhill on his fractured right leg and flagged down a passerby on Choccolocco Road, a heroic effort that hastened the rescue of fellow survivors James Meadows, the co-pilot, and passenger Mike Feeney.
Anniston is surrounded by Appalachian foothills — Mount Cheaha to the south, Coldwater Mountain to the southwest and the miles-long ridge that separates Rabbittown, White Plains and Choccolocco from the heart of Calhoun County. Creek Indians traversed them for thousands of years. The U.S. military lobbed ordnance at them for a century. A small collection of crash sites from military aircraft and private planes dots their wooded peaks.
When Flight 861, a 15-seat Beechcraft C99 inbound from Atlanta, slammed into one of those rugged hills on a rainy, foggy summer morning 26 years ago, it became Anniston's first modern-day commercial crash.
Lachut is alive, a testament to the providence that must surround him.
"I think of it all the time. It's always there in the back of my mind, but a lot of times it comes out," he says. "I don't sleep. In my dreams, I still see the crash, I still smell the crash, I still hear the crash. My body is breaking down because of this crash."
Assigning blame for a plane crash
They were, and are, an awkward trio of strangers and survivors: the only living members of Flight 861's alumni club, each saddled with memories of the day that found them injured, sopping wet and huddled atop Stanley Hill nearly 2 miles above Camp Lee.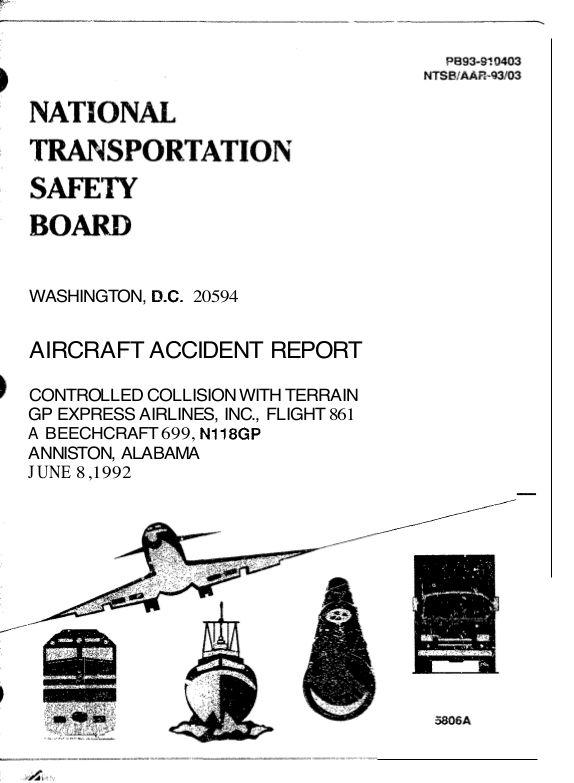 Lachut, then 29 and stationed at Fort Lewis, Wash., in the 864th Engineering Battalion, was flying to Anniston for his wife's graduation ceremony from the chemical school at Fort McClellan.
Meadows, then 24, from Indianola, Iowa, was co-piloting one of his first flights on GP Express' Southern route.
Feeney, then 35, a civil engineer from Lawrenceville, Ga., was on a business trip to Tuscaloosa.
The plane crashed, the National Transportation Safety Board determined, because of a confluence of human errors. GP Express bore the ultimate blame, the NTSB said, because it didn't adequately train Schuety and Meadows. Schuety, a former Army captain from St. Olaf, Iowa, flew helicopters and trained pilots at Fort Rucker in Enterprise. GP Express hired him in May 1992 and scheduled his opening commercial flights with its regional chief pilot, but a scheduling issue caused the airline to pair Schuety and Meadows on the Tuscaloosa-Anniston-Atlanta route. They had never flown together.
Schuety's first flight as captain of a commercial flight came earlier that morning on GP Express Flight 860, from Tuscaloosa to Atlanta with a stop in Anniston. The flight was uneventful.
In Atlanta, 469 additional pounds of fuel and six luggage bags were loaded onto the 10-year-old white Beechcraft, stripes of red and blue running the length of its fuselage. Its registration number — N118GP — was painted near the rudder. On board were four passengers from four different states: Feeney (Georgia), Lachut (Washington), Yurk (Wisconsin), French (Alabama). The plane left the terminal at 7:55 a.m. with a scheduled arrival in Anniston 50 minutes later.
Schuety and Meadows made several mistakes, the NTSB said, that contributed to the crash. They lost situational awareness. Schuety relied too heavily on Meadows, the co-pilot. (Schuety had "improper management" of the flight, the NTSB reported.) The crew also erroneously thought the flight was still receiving radar services from ground control and began the approach into Anniston from an excessive altitude and at a "cruise" airspeed.
Read the NTSB's report on GP Express Flight 861
In layman's terms, Schuety and Meadows flew north of the airport (instead of south), missed the runway and U-turned (heading roughly west), thinking that would allow them to then turn left and land on Runway 05 at Anniston. Instead, that left-hand turn flew them into fog-shrouded Stanley Hill at an elevation of about 1,800 feet — roughly 300 feet above the cloud cover reported at the Anniston airport. Had the Beechcraft been equipped with a ground-proximity warning system, the NTSB wrote, Flight 861 likely would have received sufficient warning to allow Schuety to fly above the mountain. (This system wasn't required on that aircraft.)
Ultimately, the worst blame fell to "the failure of senior management of GP Express to provide adequate training and operational support for the startup of the southern operation," according to the NTSB.
Flight 861 crashed at 8:52 a.m.
Schuety and Yurk died quickly.
Lachut and Feeney pulled French out of the wreckage and propped him up against a tree.
"Help me," French whispered to Lachut, who'd had combat medical training in the Army.
French died soon after, his internal injuries too severe.
Meadows escaped the burning cockpit.
Lachut headed down the mountain, seeking help.
Feeney, with a broken collarbone, cracked ribs and bruised lungs, and Meadows, his legs burned, waited in the summertime rain.
'I believe God protected me' that day
Mary Feeney often heard from Mike, her husband, whenever he flew, a quick phone call once his flight landed, but it wasn't unusual for them not to connect. Their lives were busy, going and coming. He was on business, she was wrangling their two children, who in the summer of 1992 were both under the age of 3.
June 8 was just another Monday. "I pretty much had a routine with them," Mary said of the children. "We got up and we did our stuff." They ran errands. She went to the gym. They went shopping.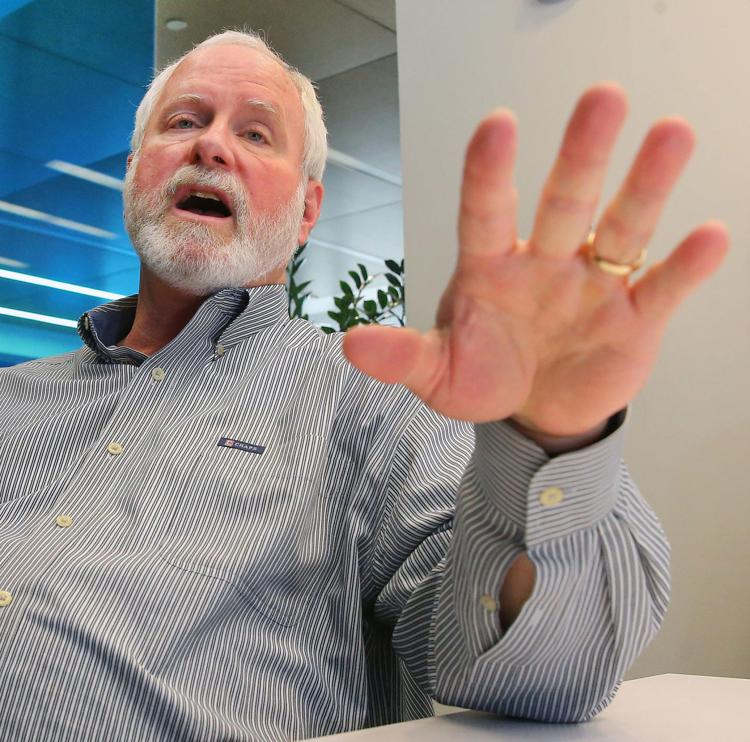 That afternoon about 4, she returned home to find neighbors' cars in her driveway. She pulled into the garage. Neighbor Sam Taylor, a retired Army major and Vietnam veteran, put his hand on Mary's shoulder.
"Mike's plane went down and we don't know anything," he told her. There were survivors, but they didn't know if Mike was one of them.
This is Flight 861's untold chapter. People died on Stanley Hill; others huddled in the rain awaiting rescue, the names on a manifest list. But families across the United States — and in Germany, where Yurk's husband and children lived on a U.S. Army post — endured a hellish afternoon as news trickled in about a commuter plane crash on an Alabama mountain.
Inside the Feeney home, Taylor and family members made calls seeking information. Mary phoned her sister in Maryland, then Mike's parents in North Carolina, then her brother, who had governmental contacts who might know something.
"At one point, I went out to the front steps and God and I had a little conversation," Mary said, and she prayed: "I don't know what's going on, but you do, so I'm putting this all in your hands."
A neighbor rushed in. Get off the phone, she said. An emergency call was coming in.
Taylor, the retired Army major, answered.
It was Regional Medical Center in Anniston.
"You mean to tell me all he's got out of this is a busted shoulder?" Taylor yelled into the phone.
Mike was alive.
"And then we all kind of exhaled and screamed," Mary said.
GP Express offered to fly Mary to Anniston. She declined.
"They couldn't get Mike there, they sure as hell can't get me there," Mary said.
Mary drove to Anniston that night. Mike's parents arrived from Greensboro, N.C. When they were finally alone at RMC, Mary gave Mike a lecture, a wife laying down the law.
"If you ever get on another one of those damn little planes again, you are going to find all of your belongings out on the curb. Do we understand each other?" she told him.
They laughed.
A few days later, they returned to Lawrenceville.
"Aside from agreeing with her not to fly little planes anymore, I understand at an emotional level now that bad things happen, and they happen to good people," Mike said. "I don't take things for granted anymore. I used to take it for granted that the plane was going to land like it's supposed to."
Mike also knew refusing to fly wasn't an option. His job required it.
On his counselor's advice, Mike called Delta Airlines and explained what happened, that he'd survived a recent plane crash and needed to ward off lingering fears about air travel. Could Delta help?
That fall, three months after the crash, the airline took him on an imaginary flight.
"Delta," Mike said, "was great."
Mike drove to Hartsfield International Airport and was met by a Delta representative, who escorted him through the concourse to an unused gate. No crew, no gate agents, no passengers. Just an empty plane and space to breathe.
Mike walked through the jet bridge, boarded the plane and took a seat.
"I sat there in the quiet and just imagined getting on the plane, putting on my seat belt, flying, landing and all that stuff, to see if it would freak me out. None of the emotions I felt on this imaginary flight were emotions" that would keep him from flying. "That gave me confidence that I could take a real flight when the time came."
That opportunity came the next November, on a flight to a job interview in North Carolina.
"It went OK," Mike said. "I think Mary had more anxiety than I did."
Mike has visited the crash site atop Stanley Hill. "He wanted to go back and be able to see where he'd been and what had happened and take it in without there being trauma," Mary said. The Feeney children are now grown: Will, 28, is in Washington, D.C.; Ryan, 26, is in New York City; and Trish, 23, is in Washington state. Mike, now 61, works as a civil engineer in Atlanta.
Flight 861 is part of them, but doesn't define them.
"In the years after the accident, there was more emotion on our part" than we have now, Mike said. "I believe God protected me and saved me that day. There is no other reason I have for that."
Mike hasn't seen James Meadows, the co-pilot, since the NTSB hearings in Atlanta after the crash. GP Express, based in Grand Island, Neb., ceased operations in 1996.
"One thing I told him at the crash site and again at the public hearing is I did not blame him for anything that happened," Mike said. "I'm not disputing that. I just wanted him to know that whatever happened, I know you were out there trying to do your best to get us on the ground. I wasn't mad at him."
Meadows, 50, did not respond to multiple interview requests from The Star.
A survivor's 'downward spiral'
Dennis Lachut doesn't remember everything, but he remembers enough.
The flight.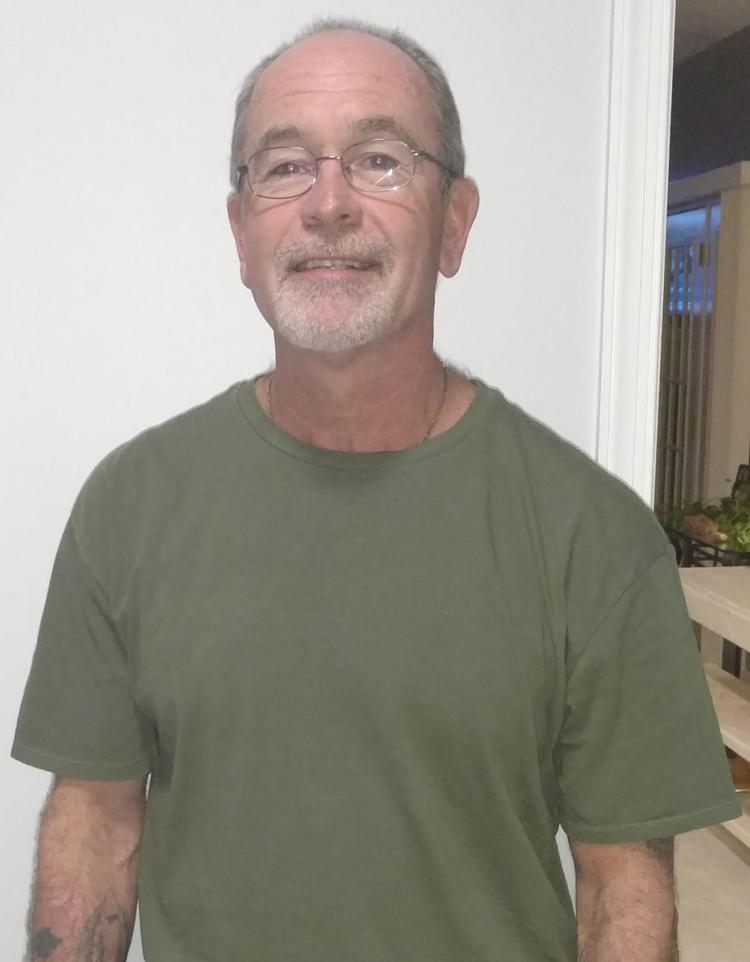 The turbulence.
The white knuckles.
Meadows, the co-pilot, telling passengers they'd been cleared to land. It was 8:46 a.m., six minutes before impact. "Ah, folks we're starting our descent into Anniston, like to ask that you double check to see if your seatbelt is fastened for landing at this time and any carry-on that you may have brought with you is stowed beneath the seat in front of you thank you," Meadows said over the PA.
The pine trees he saw out the window.
"'Oh, fuck.' That's exactly what I said."
Beforehand, he enjoyed flying. Then he boarded Flight 861, sitting on the left side in seat 3C.
He remembers Peggy Yurk, the only female passenger, flying past him on his right. "I can see her in my mind," he said.
He remembers unbuckling his seat belt, the plane catching fire, and running from the wreckage.
He remembers Bill French, the passenger from Tuscaloosa he and Feeney pulled from the fuselage but couldn't save.
He remembers asking about Schuety. "Don't worry about the pilot," Meadows told him. Schuety was still in the smoldering cockpit. It was too late.
On and on it goes, the crash, the death, the 2-mile downhill slog on a fractured leg, the survivors, the return to the life he had before he boarded that plane. As if it were that simple, even with the financial settlement he received from GP Express.
Before Flight 861, Lachut thought he'd be a career military man in a family of military men. He'd served in the early 1980s, stayed out five years, then re-enlisted in 1989. He loved the Army. In 1991, he spent eight months deployed during the Gulf War as a supply sergeant.
After Flight 861, walls started to close in on him.
He was honorably discharged from the military for medical reasons, his dream ended.
He rang up a string of marriages, including his union to Lisa. He was alone, a Gulf War veteran and plane crash survivor drowning in booze and hazy memories.
"I took a downward spiral after I left her," Lachut said. "No heavy drugs, but a lot and lot of drinking. I was just drinking and drinking and drinking."
He moved in for a while with his brother, then returned home to upstate New York, helping his mother and driving a truck. The winters were awful, snow atop snow, especially for a truck driver who had to travel Interstate 90 from Buffalo to Rochester.
Then he met Darlene. Or, perhaps, Darlene found him. They married in 2000. He's 55 now and works for the U.S. Post Office in Colonial Heights, Va. Without Darlene, he's unsure where he'd be today, a man haunted by the stress of a war, a plane crash, the death.
"Because of this, I'm not an easy person to get along with," he said. "Darlene, God bless her. She saved me from myself basically. I'm not sure where I'd be without her. She knew she could fix me, and she says, 'You're a work in progress.'"
Again, Lachut remembers.
The friends who've left him; it's the close ones who've remained who know his story.
The shopping carts filled with food they've abandoned at the grocery when he's had a flashback.
"PTSD is horrible," he said.
Latchut hasn't talked with his fellow survivors, Feeney and Meadows, since the year of the crash. Twenty-six years of faded recollections and pent-up emotions, three strangers bound eternally by shared experiences on a rainy day atop Stanley Hill.  
"I've actually thought about reaching out to them on Facebook," he said, "but I can't bring myself to do it."