PART 2: THE DECEASED
The six lives of Flight 861: Diaspora of grief
Remains of victims and their families are far removed from crash site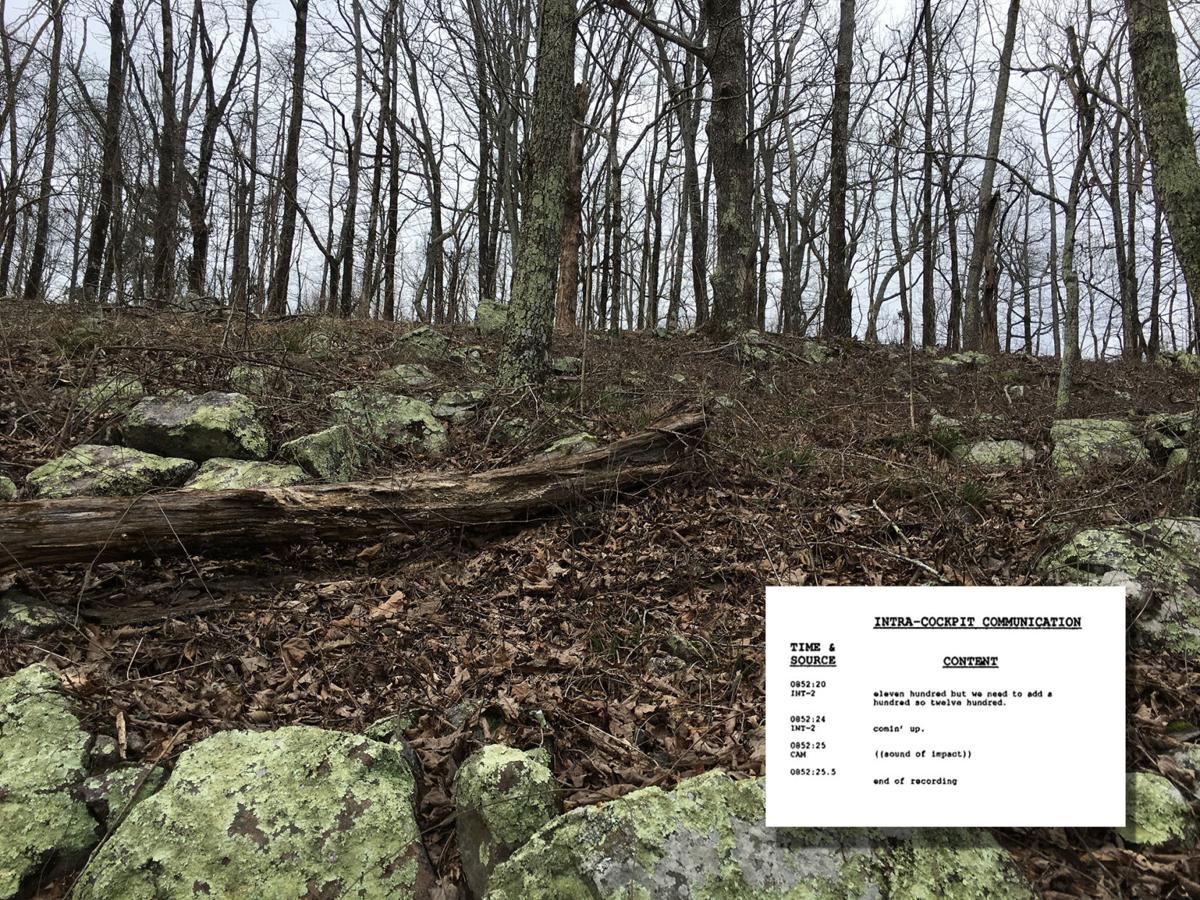 St. Olaf is a pinprick of a place that's close to nothing, an Iowa town that could fit in a toddler's hand. Barely a hundred people live there. A cheese packaging plant is its main employer. Westward, about 2 miles from downtown, sits Norway Lutheran Church, its cemetery across the street.
To the east in Wisconsin, Fond du Lac and Appleton and Oshkosh frame Lake Winnebago, a freshwater lake just over an hour's drive from Milwaukee. A half-mile or so from the lake's western shore is Oshkosh's Peace Lutheran Cemetery.
Hattiesburg is gloriously different, muggy and hot, a college town plopped amid the Pine Belt of Mississippi and close enough to New Orleans to invite trouble. The Hattiesburg library and an elementary school, not a lake or Lutheran church, flank Oaklawn Cemetery.
Vernon Schuety is buried at Norway Lutheran.
Peggy Yurk is buried at Peace Lutheran.
Bill French is buried at Oaklawn.
What joins them and their families is the morning of June 8, 1992, when GP Express Flight 861 flew into the tree-lined incline of Stanley Hill near the southeastern boundary of the former Fort McClellan. Four passengers and two crewmen were on board.
Three survived. Three died.
The 26 years since that awful Monday have left families scattered across the United States — in Iowa, Mississippi, Wisconsin, Florida, Louisiana, Minnesota and elsewhere — in various stages of grief and recovery. That's what happens when airplanes fail. The crash of a small commuter flight in a small Southern city took children from mothers and fathers, stole brothers and sisters from their siblings and forced aging parents to bury their adult children. The pain, some of them say, never wholly subsides.
Vernon Schuety, Peggy Yurk and Bill French were strangers, fate and flight schedules among their few commonalities. Schuety, 29, was a pilot. Yurk, 42, and French, 40, were two of his passengers. But they and their families are forever linked by what happened that day high above Calhoun County atop a rugged hill dotted with the rocky handiwork of Creek Indians who once lived there.
'I couldn't bring myself to come back to Anniston'
Mike Yurk is adamant. "Time does heal," he said. " I can talk to you about this relatively calmly right now. But it took me about nine months ..."
Grief overpowered him, wave after wave, day after day. Flight 861 took away his wife, Peggy, his high school sweetheart and best friend. They married the year after graduation. Mike joined the U.S. Army. She followed his assignments in Germany, in North Carolina and at Fort McClellan — twice, in fact.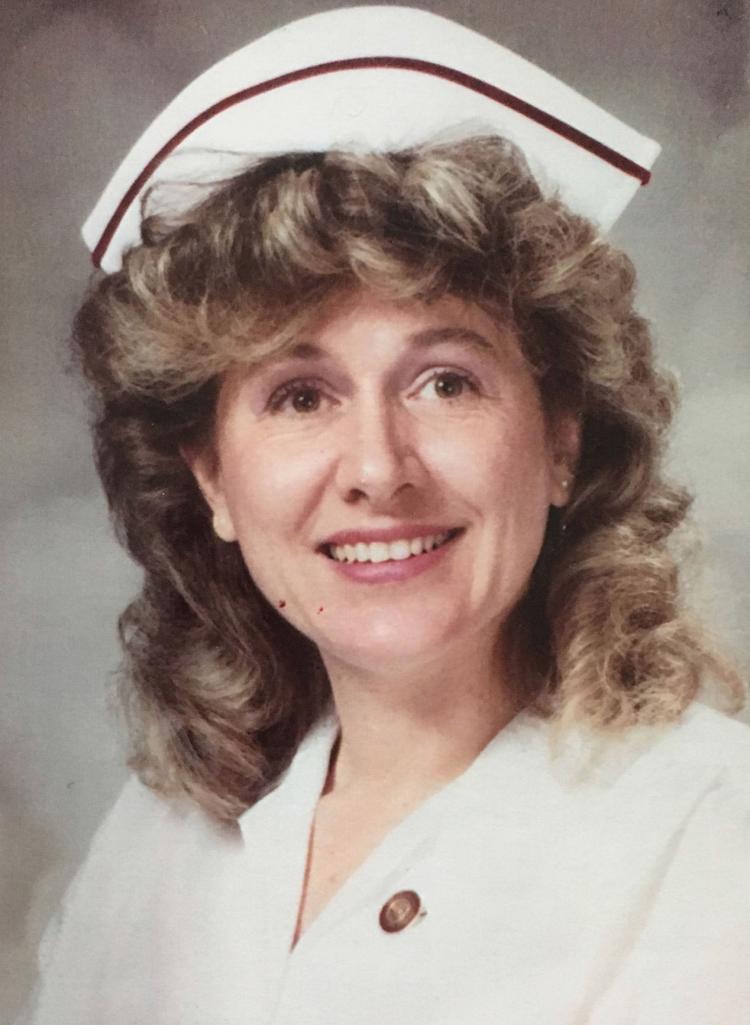 "We kind of fell in love with Anniston, Fort McClellan and Alabama in general," said Mike, an outdoorsman who enjoyed northeast Alabama's offerings. "We came from the north, and for us it was good to have relatively warm weather. We fell in love with the place."
Peggy went back to school during one of Mike's tours at Fort McClellan. She enrolled at Gadsden State Community College, graduating in 1985 with an associate's degree in nursing.
By 1992, Mike was stationed in Nuremberg, Germany, where Peggy supervised the OB/GYN department of the post's hospital. (She also cared for wounded soldiers who were flown to Germany during Desert Storm.) They had three children, daughters Lisa and Kim and son Todd. Mike was nearing the end of his military career and needed one more two-year assignment before he could retire.
Anniston was their preference.
Mike was assigned to Anniston Army Depot as provost marshal.
In May, Peggy flew in to prepare for the family's move to Alabama, picking out a house on Lynell Court in Oxford. She found work at an OB/GYN clinic in Gadsden, and then returned to Nuremberg. She was scheduled to start in Gadsden in July, but her new employer asked her to arrive a month early, which still gave her time to see Kim graduate as valedictorian at her Department of Defense school in Germany.
Peggy left Germany on a Sunday, her route taking her to New York City, Atlanta and then Anniston Municipal Airport. It was June 7.
Mike, then commander of a military police company covering all of Bavaria, spent Monday inspecting field offices, ending the day in Munich. It was there, in bachelor's quarters, that he was told Flight 861 had crashed.
Mike began the drive back to Nuremberg for the wrenching duty of telling his children that their mother had died. His first sergeant stopped them from going to school.
The crash happened a month before the Yurks' 23rd anniversary.
"One of the nice things the military can do is take care of you," Mike said. "We got out-processed, everything including the dog, from the community there. The next morning, we got on a plane in Nuremberg and flew back to the states."
They didn't follow Peggy to Anniston.
"We went back to Oshkosh," he said.
A funeral needed planning. Their lives needed reorganizing. Anniston wasn't an option, not now. Mike never saw the house in Oxford. Their real-estate agent, Barbara Fetzer, helped him get most of their money back. The Yurks also received a financial settlement from GP Express through its insurance company.
"I couldn't bring myself to come back to Anniston," Mike said. "The dreams Peggy and I had at that time died."
The Yurks were a Midwestern family, so Mike requested a reassignment and gave the Army a list of states: Wisconsin, Illinois, Michigan, Iowa and Minnesota. He served his last two years at Fort Snelling in St. Paul, Minn., retiring in 1995 as a major.
Time does heal. Mike said that. To his core, he believes it.
But that's now, in 2018. The fall of 1992 was different, when thoughts of Peggy never softened and his children were teenagers grieving their mom's death. Time then was slow, or worse. "Obviously, we were decimated," Mike said. "I can tell you the first year that the loneliness and guilt were absolutely incredible."
The physical suffering was real, he remembers. His chest hurt. He cried in public. At the mall, he saw a woman who resembled Peggy and had to look her in the eye, just to make sure. He was losing himself, and knew it, a career military man on the edge.
Time healed him, just as he said.
"I woke up one morning and said, 'You're going to be OK, you're going to be OK," he said.
Mike sent the teenagers to grief counseling for 18 months, which he believes guided them through the worst months. "They actually were relatively strong and got through it pretty well, I thought. That being said, I'm sure they have their memories and their share of horrors over what happened."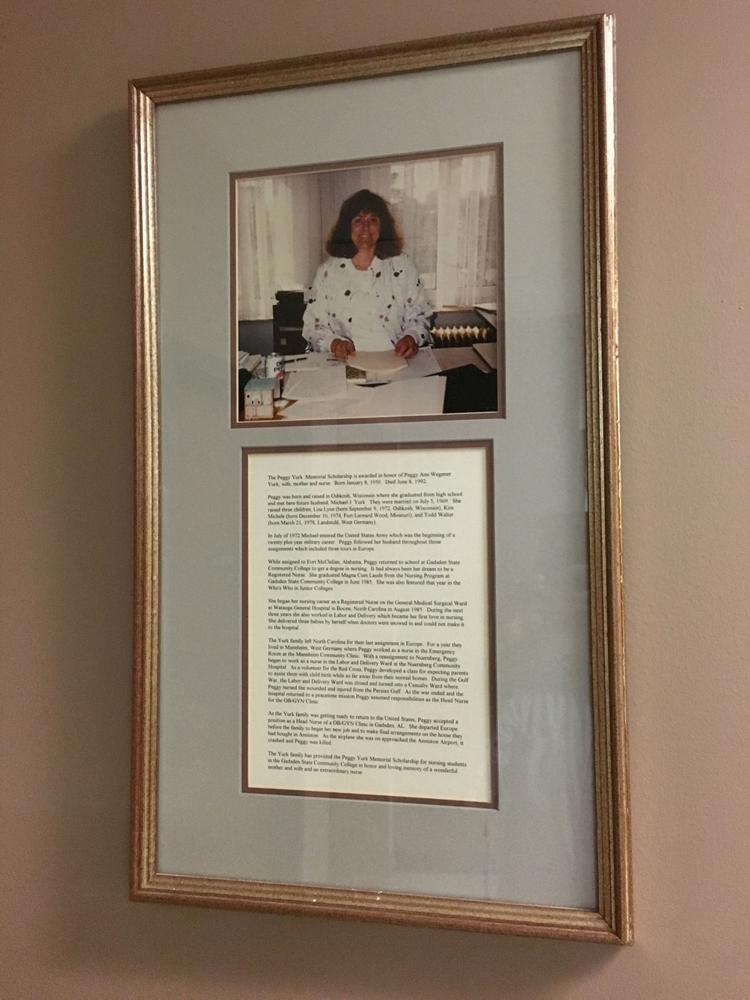 In Helderman Hall at Gadsden State, Peggy's picture hangs on the wall near a second-floor nursing lab. It marks the Peggy Yurk Memorial Scholarship — the only local reminder of those who died on Stanley Hill. She's also pictured among the 1985 nursing graduates.
After his wife's death, Mike donated money to create the scholarship that goes to a first-year nursing student at the beginning of their second year. Students don't apply for the $500 scholarship; instead, faculty decide which student "embodies the qualities of Mrs. Yurk," said Dr. Danetta McCurley, Gadsden State chairperson for the nursing division.
The first scholarship was awarded in 1994 and continued through 1998, Gadsden State records show. The scholarship wasn't issued again until 2012. Thus far, 10 Yurk scholarships and one award for graduation expenses — totaling $6,091 —  have been awarded. That includes last fall's recipient, Josh Champion, 24, of Talladega, who graduated in May.
Peggy and Mike's children, Lisa, Kim and Todd, are now adults, married and with their own families, lives reclaimed. Mike has remarried, to Becky, and is an accomplished outdoors writer in Wisconsin. Todd named his first daughter Peggy. Another Yurk granddaughter's middle name is Peggy.
"They honored her in their own way," Mike said.
Even so, the Yurks' children declined to participate in this story. "For them, despite the passage of almost 26 years, the emotions are still pretty raw and they do not care to go back to the accident," Mike wrote in a letter to The Star. "Our oldest daughter, Lisa Hein of LaCrosse, Wisc., did say to tell (The Star) that, 'She was the best mother in the world.'"
'An outstanding individual'
Vernon Schuety is a flyer. Still.
The Iowa grave of Flight 861's captain is elegant and black, the names of his widow, Christine, and sons, Clayton and Chad, engraved beneath his. At the top are two images, one of a helicopter, another of a twin-engined airplane.
In a sense, Schuety's story begins and ends there, in the air, behind the controls. First came an ROTC scholarship at the University of Dubuque. The Army sent him to Fort Rucker in Enterprise, then Korea, and back to Enterprise, where he flew helicopters. He left the Army in 1991 with a clean flying record as a captain, his ultimate goal to fly commercial airliners.
June 8, 1992, marked Schuety's first commercial flights with GP Express.
After the accident, Robert Schuety and Steven Schuety defended their brother in public comments during the National Transportation Safety Board hearings on the crash. His brothers blamed faulty instrument gauges. The NTSB's 1993 final report faulted both the pilot and co-pilot, but its harshest criticism went to GP Express, which it said did not adequately train Schuety and co-pilot James Meadows before allowing them to fly passengers without the regional chief pilot on board.
NTSB Report on GP Express Flight 861 by The Anniston Star on Scribd
Meadows admitted to the NTSB that Schuety was nervous because of the regional chief pilot's absence, which was caused by an airline scheduling issue. Nevertheless, "I would say Vernon Schuety was an outstanding individual," Meadows told the NTSB. "He was very nice and he seemed to be a professional. At no time did I detect anything that would compromise safety."
In a February telephone conversation with The Star, Robert Schuety agreed to discuss his brother's death but wanted first to get the blessing of Vernon's widow and children. That interview never took place.
Robert Schuety, 52, died Feb. 20.
Like his brother, he's buried in Norway Lutheran Cemetery in St. Olaf.
'He took a lot of chances in his life'
Bill French enjoyed life. Perhaps too much.
He liked to play paintball.
He was married twice.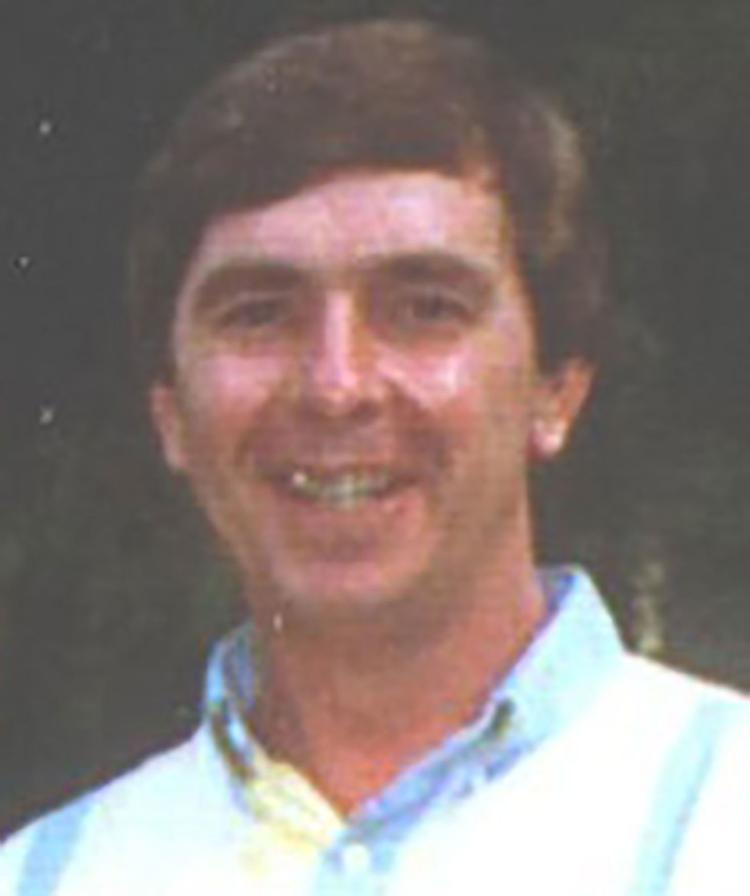 He worked for an offshore drilling company, Global Marine, spending weeks away from home.
His friends called him Jocko.
In Tuscaloosa, where he lived, one of his friends owned a limousine service. At the memorial service after his death, "Someone commented, 'If you saw a limo pulling through McDonald's, you knew Bill was in town," his brother Tommy French said. "They'd get a driver and they'd go out drinking in the limo."
He loved to travel.
He enjoyed photography.
He was the sixth of six kids, born into a south Mississippi family, happy and not particularly well off. His dad owned a TV repair shop. His mom kept house. He went to Vietnam — and came back.
"He was the most daredevil, adventurous person," said his sister, Emma Connolly, of New Orleans. "He took a lot of chances in his life and survived them all. He was just very bold and courageous in the things he did."
Nevertheless, his death on Stanley Hill was yet another example of Flight 861's randomness and unfairness. French had been off the coast of Africa working for about 60 days and was returning home but missed his flight in New York City, which delayed his connections in Atlanta. One flight crashes in bad weather, another doesn't. French survived the impact and fire but died after other survivors pulled him from the wreckage and sat him against a tree, a lean-to fashioned from airplane debris shielding him from the rain.
The Frenches in the summer of 1992 were scattered — in Hattiesburg, in Jackson, Miss., in Louisiana, in Florida. Larry French, Bill's brother, was tasked with telling their parents, James and Helen, because he still lived in Hattiesburg, the family home. Tommy was at work in Slidell, La., when he found out. Emma lived then in Jackson, where a call from a family friend broke the news. She phoned Tallahassee, Fla., where Bill's daughter, 13-year-old Rosemary Elisabeth, lived with her mother.
"I remember my daddy saying that you don't ever expect to outlive your children, especially your youngest," Larry said. "We were stunned the way it happened."
"My mother and father were just completely hitting the floor over it," Emma said. "They were so sad."
Representatives from GP Express visited the Frenches in Hattiesburg and offered to pay for Bill's funeral, which cost $4,000.
Larry drove to Tuscaloosa for the memorial service his friends planned. They held it at a bar.
When cleaning out his house, Emma found stacks of 8-by-10 photographs he'd taken on his travels. She gathered some of his belongings, his passport, his wallet, and put them in a Ziploc bag. She gave Elisabeth some of the pictures and the bag.
"He was 40 years old, in the prime of his life," Emma said. "When a sibling dies and he was young, you start getting in touch with your own mortality. You're afraid to go across the street. You wonder if our family is going to be the same. All these questions go through your mind."
Bill's daughter, now Elisabeth Boyett, is 39 and lives in Tallahassee with her husband and son. In an email to The Star, Elisabeth confirmed that Bill was her father but said little else. "I was a child when the crash happened, so I do not know if I would have much to contribute to your project," she wrote. She didn't return calls from The Star for an interview.
Elisabeth never lived with her father, her aunt said. "I think he saw her once or twice. He was not a father figure to her." His marriages were short and his interests elsewhere. Elisabeth occasionally moved in with Emma when her mother struggled and her father was working. She had just returned to Tallahassee when Flight 861 crashed.
After Bill's death, a legal dispute between the Frenches and the father of one of his ex-wives ensnared the family and Elisabeth's future. A trust set up for her with the GP Express settlement became a wayward father's lasting gift, yet another of Flight 861's legacies.
"She's set for life," Emma said. "She got a good college education, a house, she's doing very well."
Said Tommy, "Different things will remind me of (Bill). Whenever I hear about a plane crash, especially a commuter plane, I think of him. Whenever I see anything on Facebook from his daughter Elisabeth, I think his life has meant something for her. I'm happy to see that.